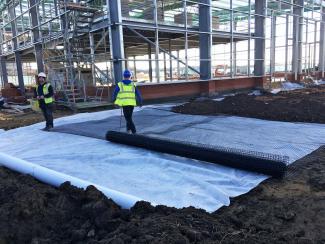 Ground stabilisation for Code Fitness Gym
Capping layer reduced by 350mm2
We successfully implemented a ground stabilisation solution for Caliber Construction to complete the development of Code Fitness Gym in Nottinghamshire.
After encountering ground problems during the construction of a new gym on a countryside business park, Caliber Construction knew who to contact. However, contacting us after works had begun meant the need to provide a time effective solution was critical.
Careful examination of the ground investigation report revealed that we needed to address inferior ground conditions on various elements of the site, including the new private access road, car park and safety perimeter surrounding the soon to be built building.
Our geosynthetics team immediately identified this and explored all options as a matter of urgency. Above all, the need to strengthen the ground was the primary concern agreed upon by both the contractor and ourselves.
Our proposal, initially containing a wide variety of potential products, was approved and our work soon commenced. However, we first needed to engage in an extra level of technical discussion to settle on the most suitable solution for the problem in front of us.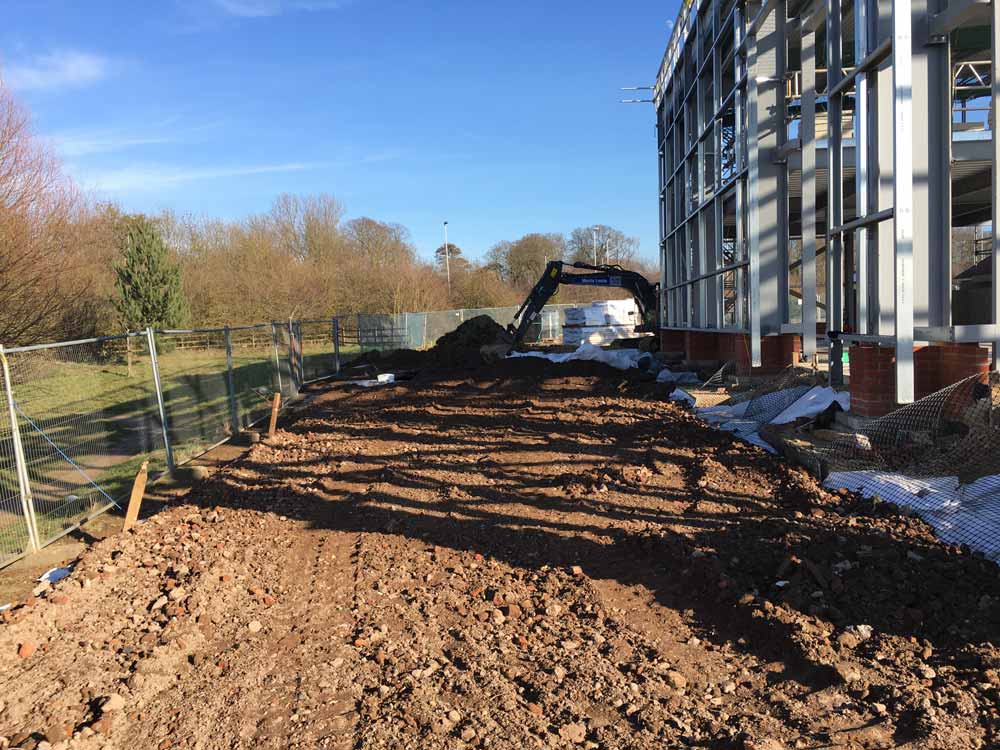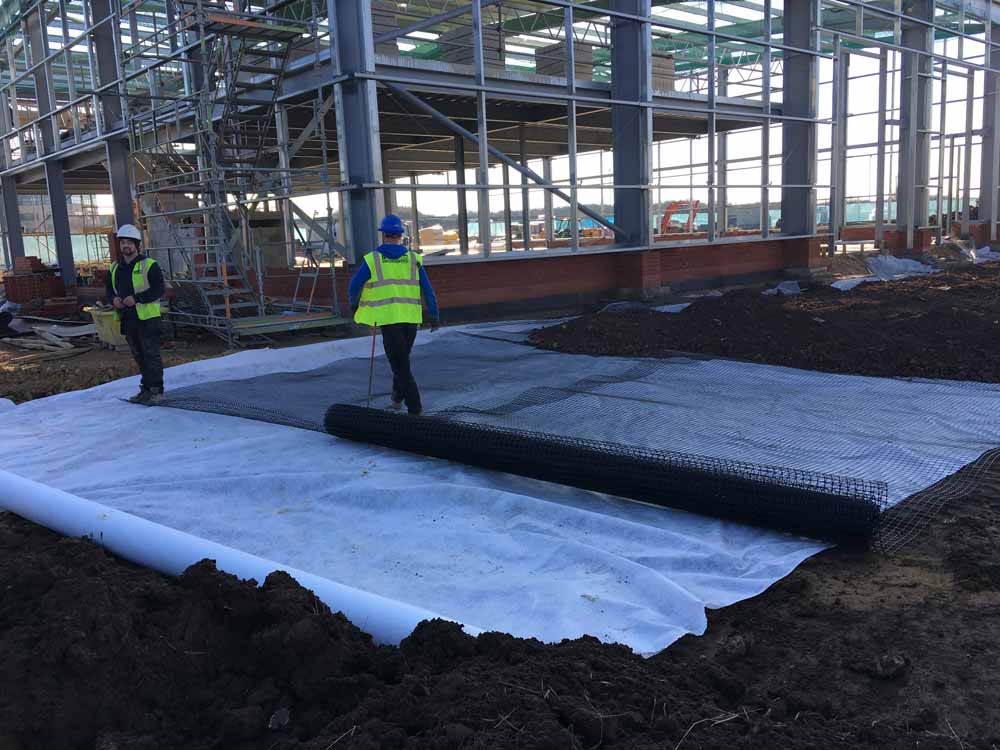 We provided a cost-effective, recycled capping and SUD-based design, which fit perfectly before the final surface layer was placed on top. Unique areas, such as an area of permeable paving, were accounted for by using different aggregates where needed.
If not for our expertise, the one per cent CBR subgrade work would have included anything up to one metre of ground replacement, 600mm of capping, a SUD-based layer and upper surface layer. However, our solution reduced the layer of capping to 250mm and saved roughly one metre of ground removal, replacement, and aggregates installation.
As with all of our solutions offered, the contractors were pleased to make great time and cost saving while improving health and safety in the process. Furthermore, future environmental issues were mitigated during an important early stage of the development's lifecycle due to our forward thinking approach.