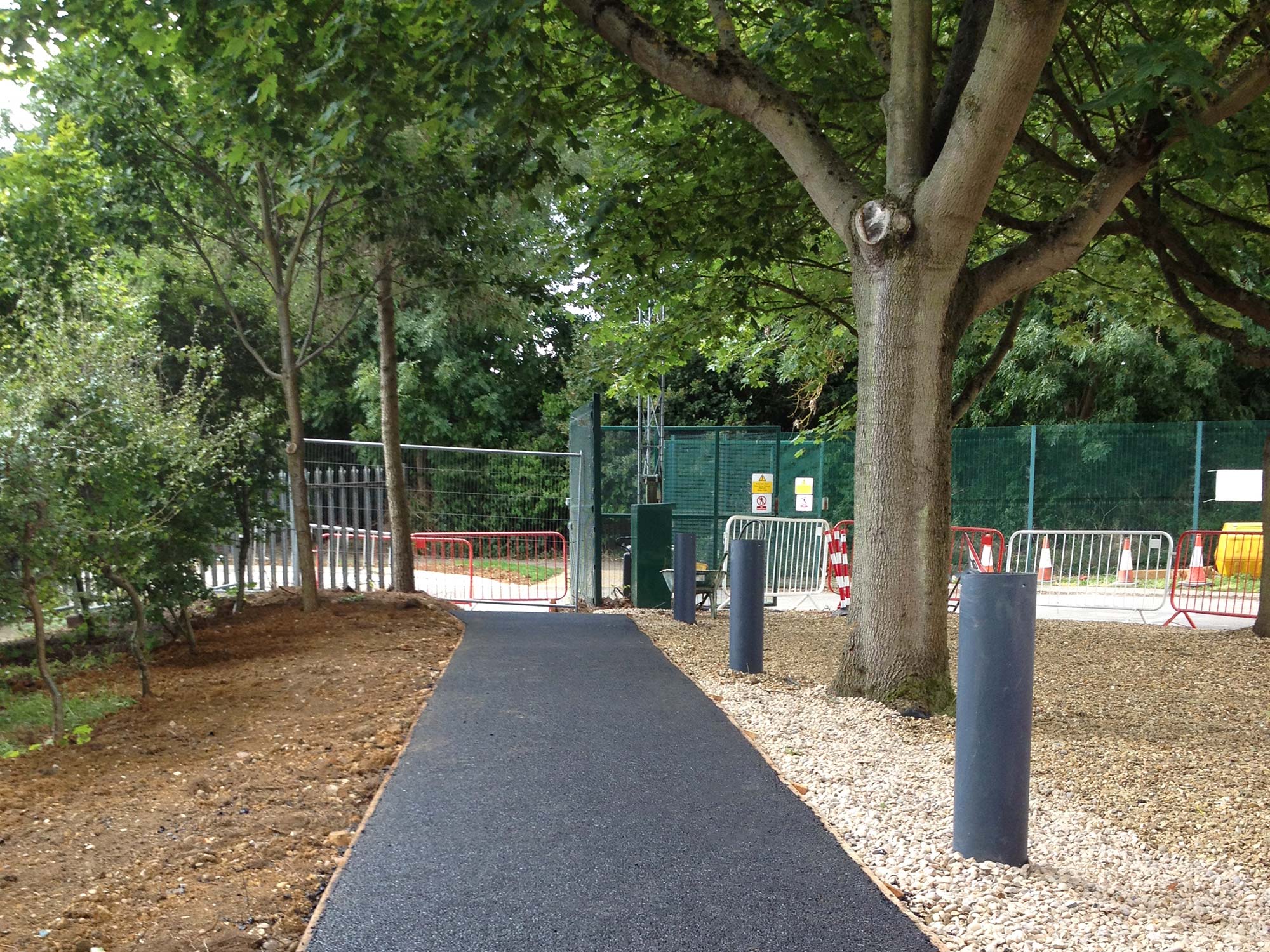 Cell systems and tree root protection
The increasing population of the UK inevitably brings a demand for new housing developments. Given many new developments come into conflict with existing trees, the current landscape agenda revolves around the relationship between demands of the built environment and green spaces.
Pressure is applied to developers to consider the green credentials of their developments.  Organisations such as the Arboricultural Association, the Institute of Chartered Foresters, TDAG and CIRIA, in addition to local authorities and private consultants, encourage the inclusion of new trees to ensure that developments include a long-term commitment to green space.
Developers might say there are not always suitable spaces in which to plant trees; the only available land is often covered by hard landscaping. However, well-established products are available which can be used to promote the growth of large trees in these areas.  Both TDAG and CIRIA offer guidance and case studies on how these systems can be successfully employed.
However, the benefits to the urban community's air quality, water and aesthetics from an ancient oak cannot be understated.  You can't replace a 300-year-old oak with a sapling, so we should not overlook the need to protect and maintain as much of our existing tree stock as possible.
There are many aspects to trees on development sites.  Adherence to BS5837:2012, the British Standard for tree inclusion, is vital to this ambition during the planning, design and construction stages.
The provision of suitable sub-base reinforcement systems is hugely important. We now understand how these systems perform, thanks to in-depth testing. Three-dimensional cell systems deliver significant reduction in the compaction of the soil rooting environment around tree roots.
We are all very aware of the benefits that large healthy trees bring to the environment.  The likes of iTree technology offer real-time measurement of tree stock value in terms of carbon management, water management and aesthetics.
Paving technology
Meanwhile, new developments in paving technology mean roads, car parks and even truck parks and bus lanes can be designed above tree roots with confidence that at the very least tree root health will not be harmed.
Although constantly referred to within arboricultural reports supporting planning applications in relation to retained trees, 'no-dig' is an over-used and misconstrued term and not always possible.
Often the reality of site conditions is that existing surface vegetation – weeds, brambles etc. – requires effectively a 'reduced-dig' to remove such organic matter to install the 3D cellular confinement webbing system.
This is essential to provide a stable level surface for the finished surfacing required as problems can be caused by any surface vegetation that decays or regenerates within the webbing surfacing.
The specification and installation of 3D webbing works best when bespoke, detailed and product-supported materials are used.  A Site Specific Arboricultural Method Statement (SSAMS) is essential to ensure tree protection compliance with planning approval for any given project.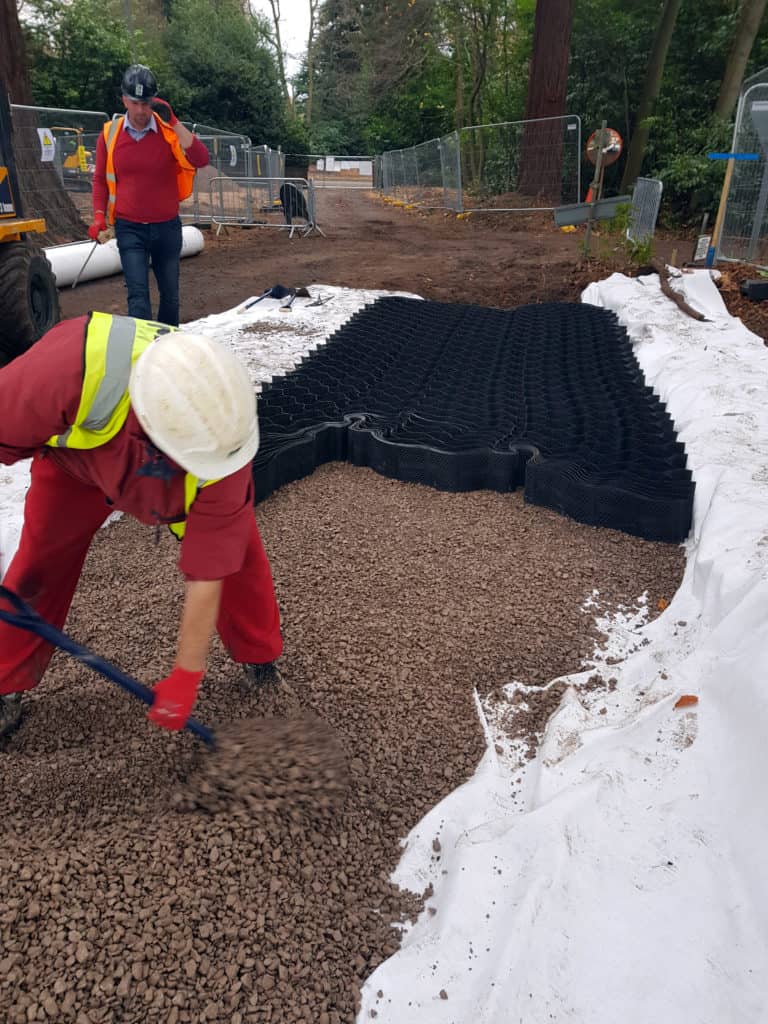 Reduce the impact
In recent years, it has become obvious that a 'one size fits all' sub-base grading is not always the best solution.  Smaller grades of aggregates do work in certain situations, certainly in the thinner depths of 3D cell systems such as the 50mm, 75mm and 100mm deep sections.
The inclusion of heavy grade, non-woven geotextiles under and within the construction layers are proven to reduce the impact on heavy metals and oil contamination of the existing soils, all of which are major advancements from the early 3D cell systems.
I have nearly 20 years of successful construction projects to reinforce the positive results of the technology. Such proof that these systems work – and the complete acceptance of them by the arboricultural profession – have contributed to the ease with which planning consent has been granted for even the most challenging of developments.
Other simple improvements include how we provide suitable edging restraints to these systems. Traditionally, timber edging was preferred but more recently it has been proven that concrete kerbs can be incorporated without the need to excavate a trench for the concrete haunching.