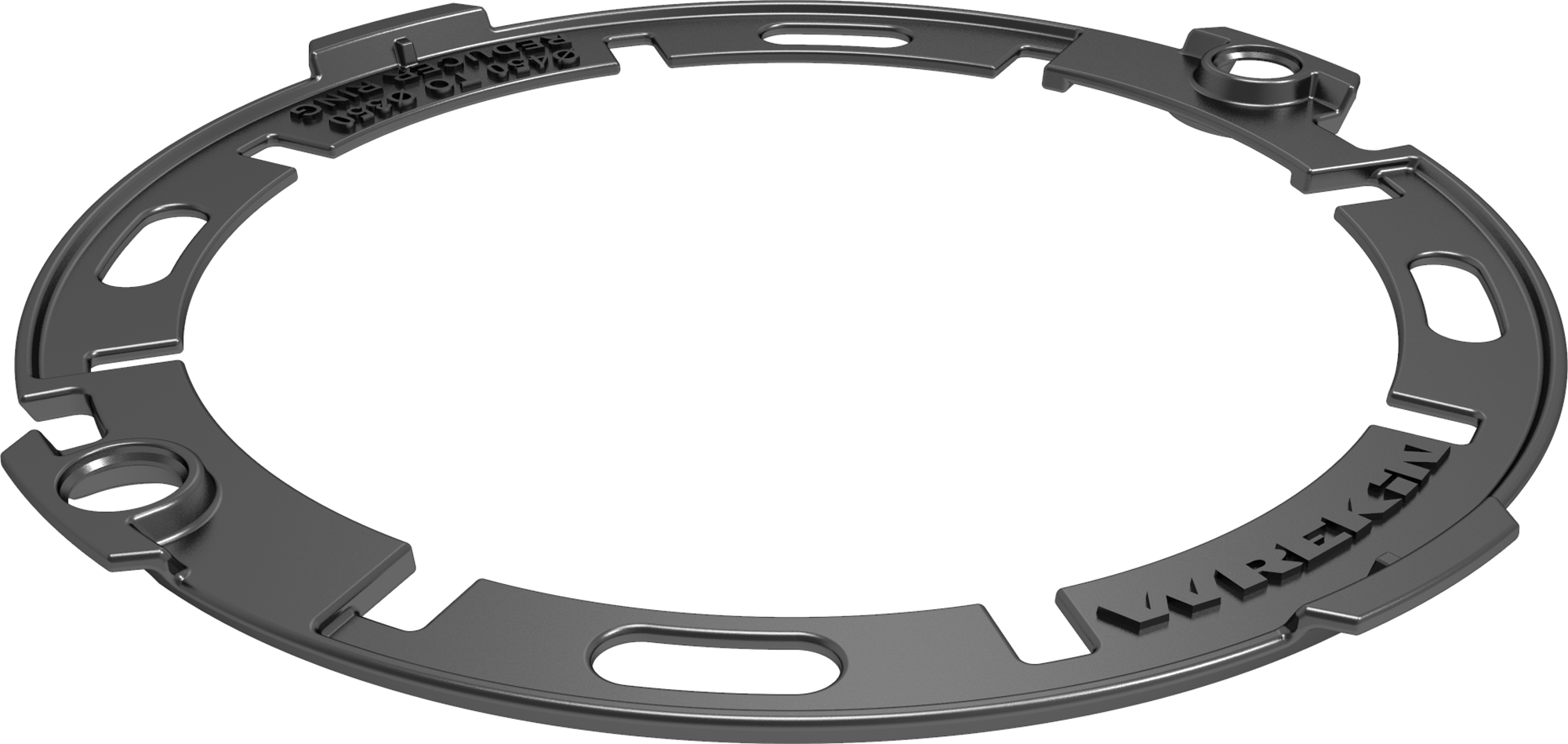 Expanded range of round manhole covers and new reducer rings coming soon
Wrekin have recently expanded their range of 450mm diameter manhole covers to suit PPIC installations in a wide range of loading environments. The ductile iron products in this range are able to receive a universal and retrofittable 'safety reducing ring'. The expanded range includes round, and square to round manhole covers to suit loading classes A15 to D400. Designed to fit PPIC chambers, the round and square to round products are perfectly suited to new build housing developments, offering increased flexibility to designers and increased strength and durability.
A new chamber reducer ring accessory will be available soon, providing restricted access for adoptable inspection chambers. It is easily installed by simply placing the reducer ring into the frame (on many variants it is also possible bolt the ring to the frame). The ring restricts the clear opening to 350mm from 450mm as required in Part H of the Building Regulations and Sewers for Adoption ('The Code') decreasing the likelihood of accidental person entry into the chamber. The reducer ring should be used on all PPIC chambers exceeding 1.2m in depth.
Wrekin's reducer rings are compatible with many products in their range including: