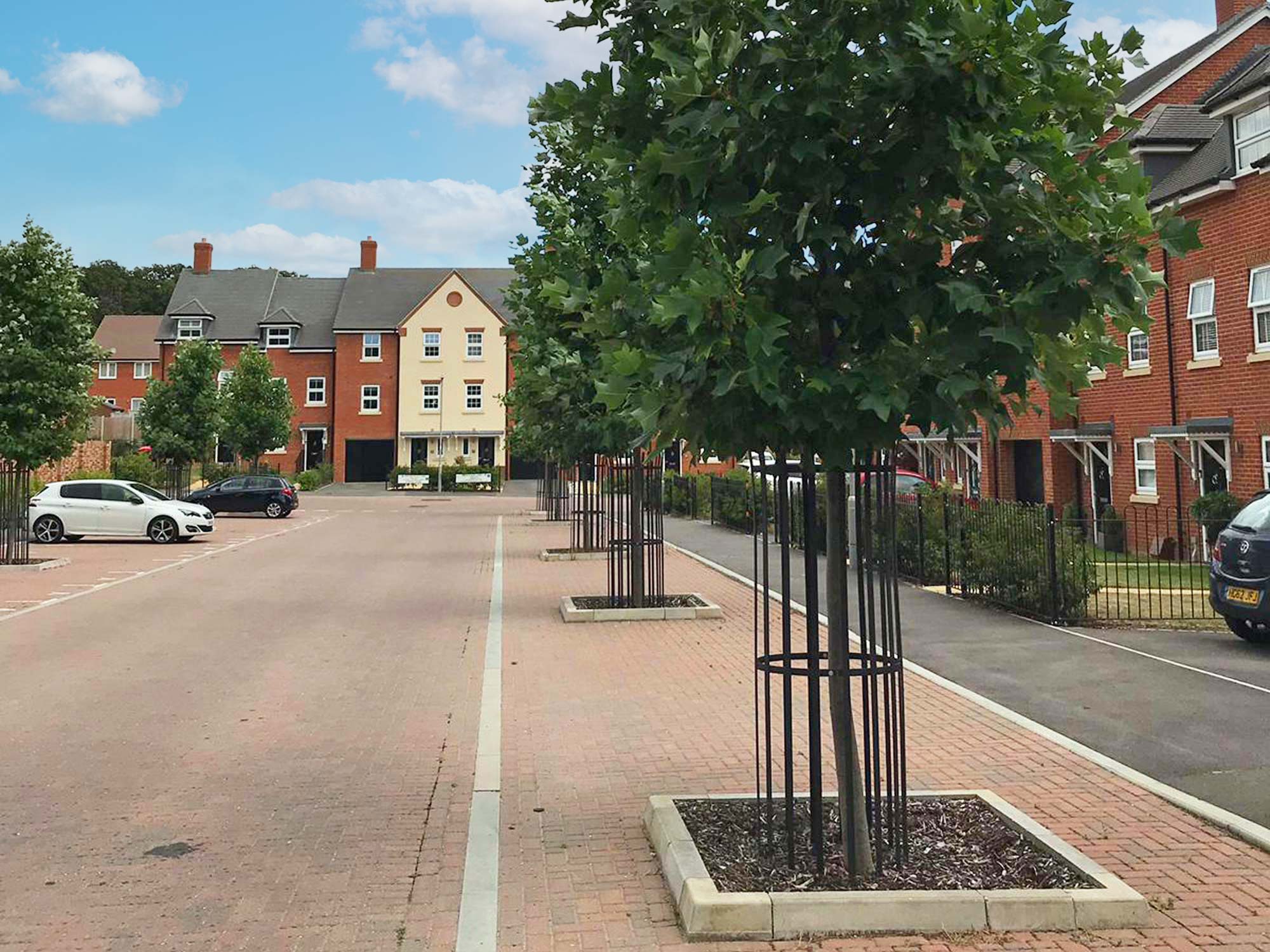 First TreeBunker installation in the UK
The first Wrekin Products TreeBunker system installation in the UK has taken place on a new housing development in Dorset for Bellway Homes.
The system has been designed to provide trees with increased rooting space to encourage continued growth and maintain their health. At the same time, surrounding pavements are supported and protected by the high-strength load-bearing units of the structure.
The TreeBunker system consists of a base unit, structural posts and a top unit; together these create a void which is filled with non-compacted soil to allow uninterrupted root growth for new trees when planted in hard landscapes. The high-strength system can support all types of vehicle loading.
When planning for new trees in hard landscaping with the long-term goal of achieving large canopy, long-living species, an engineered solution using Wrekin's TreeBunker provides the answer. Big trees are desirable additions to developments as they have been proven to provide substantial environmental, social and economic benefits.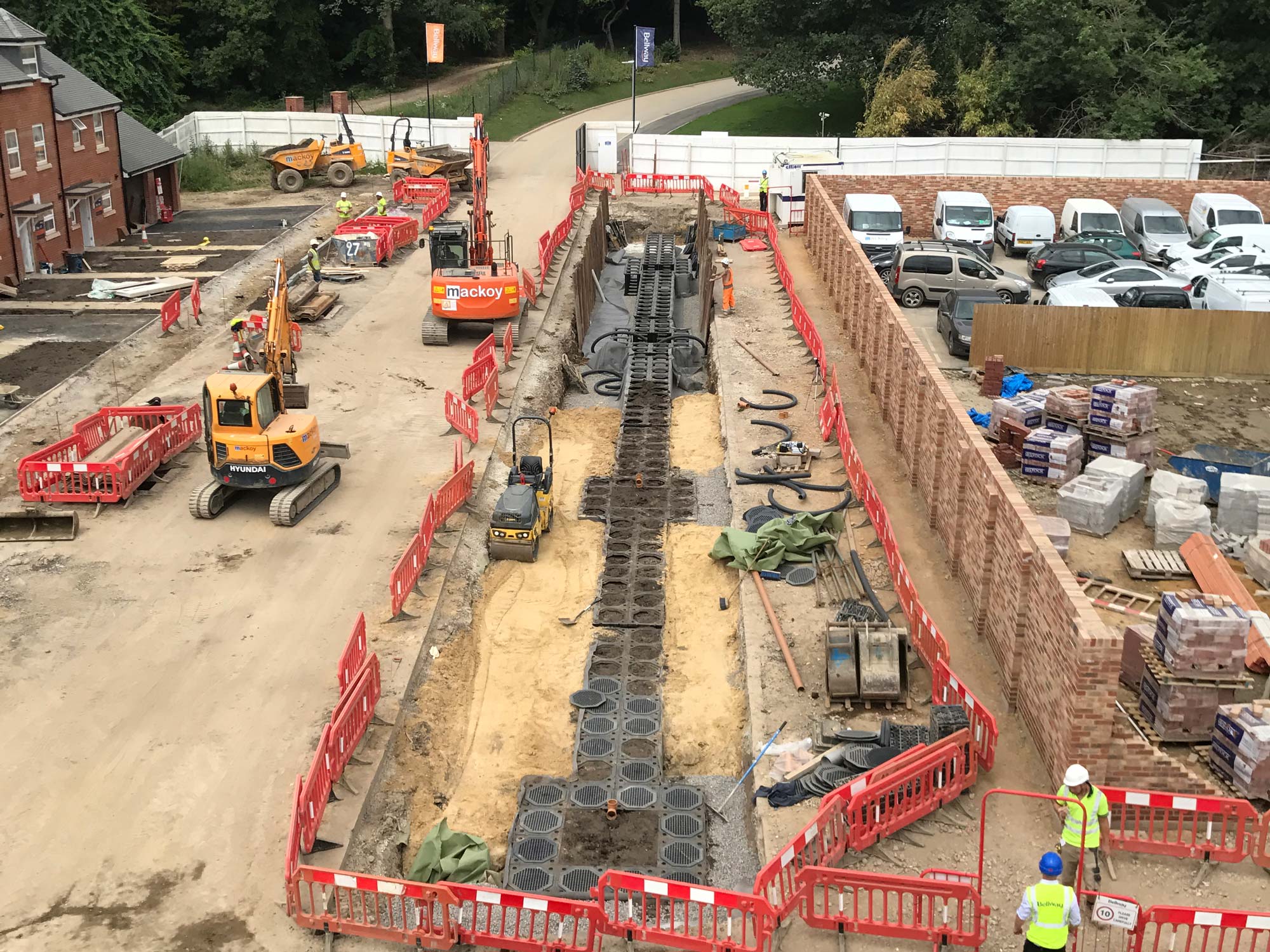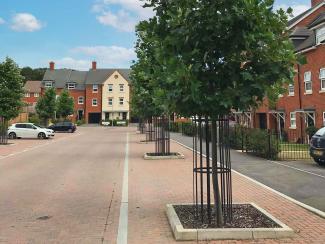 The Ferndown site in Dorset is surrounded by mature trees and the use of TreeBunker means Bellway has been able to create an in-keeping environment both for residents and everyone in the region. The new trees will be able to flourish, eventually reaching the maturity of those already in the area.
TreeBunker was recommended to Bellway Homes by Barrell Tree Care, the arboricutural consultant for the site, and its use approved by the local planning department. TreeBunker allows the client to increase canopy coverage on new developments, increasing the beautification of the whole site and providing habitat, storm water management and pollution control as added benefits.
Both Bellway Homes and groundworkers Mackoy's were extremely pleased with the simplicity of the installation process of the system.
Kyle Lawton, Senior Surveyor with Bellway Homes said: "We were very impressed with the TreeBunker system and the technical support offered by Wrekin Products throughout the project process, including on-site installation supervision. The product has allowed Bellway to plant new trees in the pavements and still provide the rooting volume needed for growing big trees in an urban environment."