Our products
Butyl Rubber
Our butyl lining is a synthetic rubber membrane with exceptional physical properties making it the ideal choice for lining ponds, lakes, lagoons and streams.
Our technical team can advise on product selection appropriate to the application and full installation method statements.
We can supply the suitable tapes for lapped and taped jointed situations or we can offer a full design, supply and installation option providing the client with the comfort that the selected system will be installed correctly ensuring long term performance of the installed Geomembrane.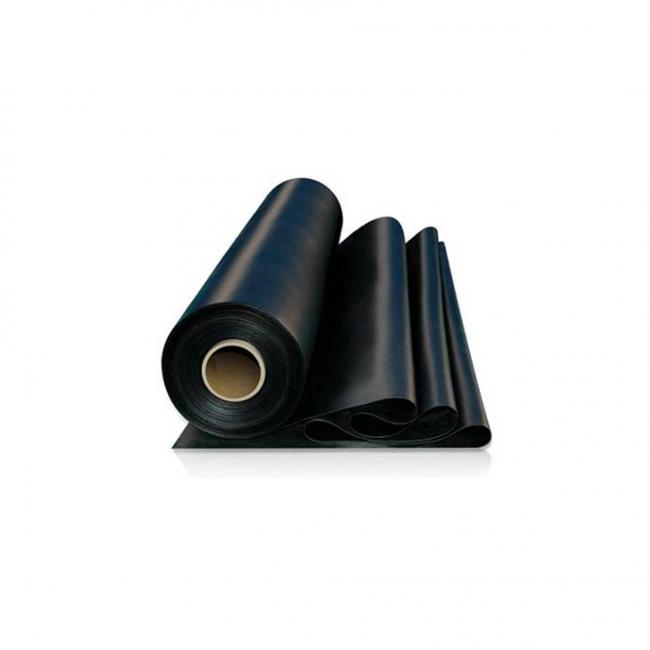 Butyl Rubber specification
Test
Unit
Requirement
British standard
Hardness
0IHR
65±5
BS 903 A26
Tensile Strength
MPa/Kg/cm2
Min. 9.0/90
BS 903 A2
Elongation at Break
%
Min. 300
BS 903 A2
Density
g/cm3
1.2 ± 0.05
BS 903 A1
Brittle Point
0C
- 40
BS 903 A25
Tear Strength
N/mm
20 Min.
BS A3 C Crescent Test
Properties after head ageing
168 hours at 121oC
-
-
BS 903 A19
Tensile Strength
MPa/Kg/cm2
Min. 6.0/60
BS 903 A2
Ozone ageing
50 pphm, 96 hours, 30oC at 80% Elongation
-
No Cracks
BS 903 A43
Length change
The samples are conditioned for 24 hours at +20oC then heated for 1 hour at +100°C and then cooled during 2 hours to +20oC and re-measured.
Along
%
Max. 0.5
-
Across
%
Max. 0.5
-