Our products
Nonwoven Geotextiles
MultiTrack nonwoven geotextiles provide engineers with a comprehensive range of products in 70-2000gsm. Manufactured in state of the art facilities and provide the combined qualities of high water permeability and mechanical robustness.
Geotextiles play a major role in construction when performing the functions of separation, filtration and erosion control. We offer two types of MultiTrack, Nonwoven and Superior Nonwoven.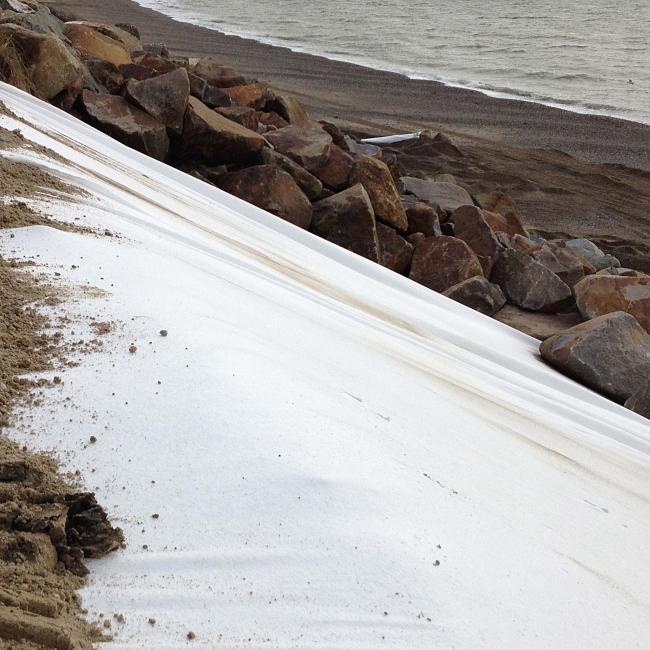 MultiTrack nonwoven geotextiles have been designed and developed to offer optimum performance per unit weight. Their resulting mechanical robustness and excellent hydraulic properties make them the ideal choice for applications requiring separation and filtration. Nonwoven geotextiles, due to there high elongation at break, offer greater resistance to installation damage.
Furthermore nonwoven geotextiles and in particular our SNW range, are ideally suited for use in membrane protection and coastal defences due to there excellent puncture resistance and permeability properties.
Our MultiTrack ranges have been carefully developed to provide engineers with a comprehensive choice of strengths, mechanical and hydraulic properties, to meet most on site requirements.