Our products
FasTrack™ SG
FasTrack Standard Grade (SG) woven geotextiles fabrics are produced with long term performance in mind. It is available in strengths of up to 200kN/m width as standard and CBR puncture strengths ranging from 1800N to 12,500N.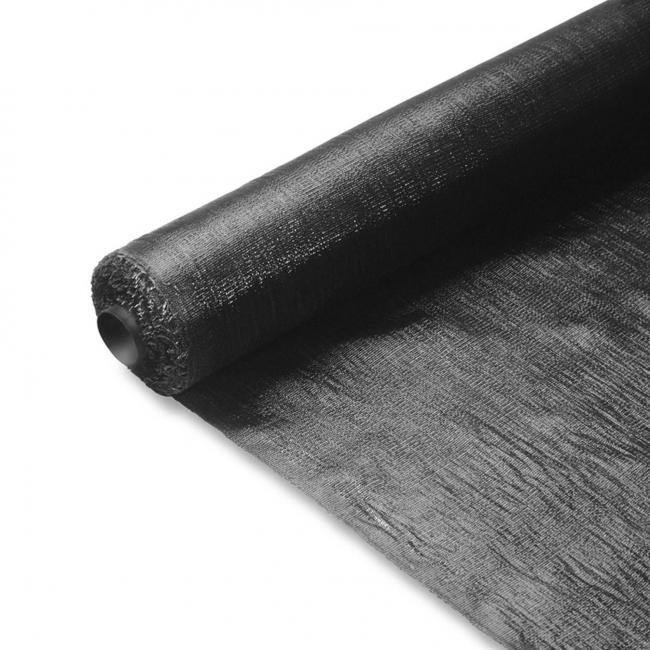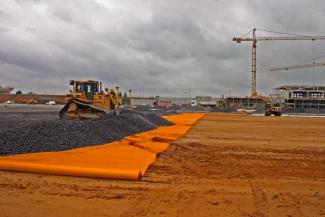 FasTrack Orange
Based on our popular FasTrack™ 609 geotextiles, FasTrack™ Orange prevents the intermixing of contaminated and uncontaminated soils and its bright colour also alerts users and future users to the potential danger of further excavation.
It is designed and manufactured to conform to the old Department of Transport & Highways specification for road and earthworks separation.
Products
Geosynthetics
| Stock code | Product name | Description | Datasheet | My Wrekin |
| --- | --- | --- | --- | --- |
| GTSG/FASTRACK/609 | FasTrack 609 | Polypropylene Woven Geotextile, 1500N, 75g/m² - 4.5m x 100m roll | | |
| GTSG/FASTRACK/609/O | FasTrack 609 Orange | Polypropylene Woven Geotextile Orange, 1500N, 75g/m² - 4.5m x 100m roll | | |
| GTSG/FASTRACK/1800 | FasTrack 1800 | Polypropylene Woven Geotextile, 1900N, 85g/m² - 4.5m x 100m roll | | |
| GTSG/FASTRACK/2800 | FasTrack 2800 | Polypropylene Woven Geotextile, 2850N, 125g/m² - 5.25m x 100m roll | | |
| GTSG/FASTRACK/1818B | FasTrack 18/18 B | Polypropylene Woven Geotextile, 2000N, 91g/m² - 5.25m x 100m roll | | |
| GTSG/FASTRACK/1818DSF | FasTrack 18/18 DS F | Polypropylene Woven Geotextile, 1600N, 79g/m² - 5.25m x 100m roll | | |
| GTSG/FASTRACK/2929 | FasTrack 29/29 | Polypropylene Woven Geotextile, 4100N, 173g/m² - 5.25m x 100m roll | | |
| GTSG/FASTRACK/3535 | FasTrack 35/35 | Polypropylene Woven Geotextile, 3600N, 140g/m² - 5.25m x 100m roll | | |
| GTSG/FASTRACK/4040 | FasTrack 40/40 | Polypropylene Woven Geotextile, 5000N, 185g/m² - 5.25m x 100m roll | | |
| GTSG/FASTRACK/6060 | FasTrack 60/60 | Polypropylene Woven Geotextile, 5600N, 258g/m² - 5.25m x 100m roll | | |