Our Products
ProtectaWeb™
Slope stabilisation
ProtectaWeb slope stabilisation system has been designed to prevent shear failure and lateral movement of aggregate materials. It works by stabilising the infill, providing load distribution over weak soils, and base stabilisation for paved and unpaved roads.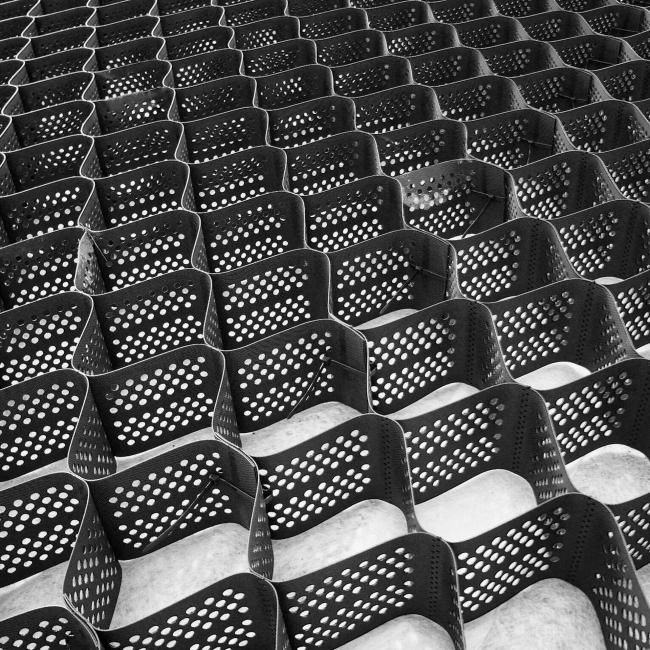 ProtectaWeb slope stabilisation provides contractors with straightforward installation, even on steep banks and slopes. A perforated panelled system, ProtectaWeb is an incredibly cost effective solution for stabilisation and can reduce granular fill requirement by up to 50%.
Common fill materials can be used, even in locations of high load intensity. When infilled, ProtectaWeb provides a semi-rigid foundation.
Traffic loads are distributed laterally, reducing rutting and assisting in the retention of infill materials.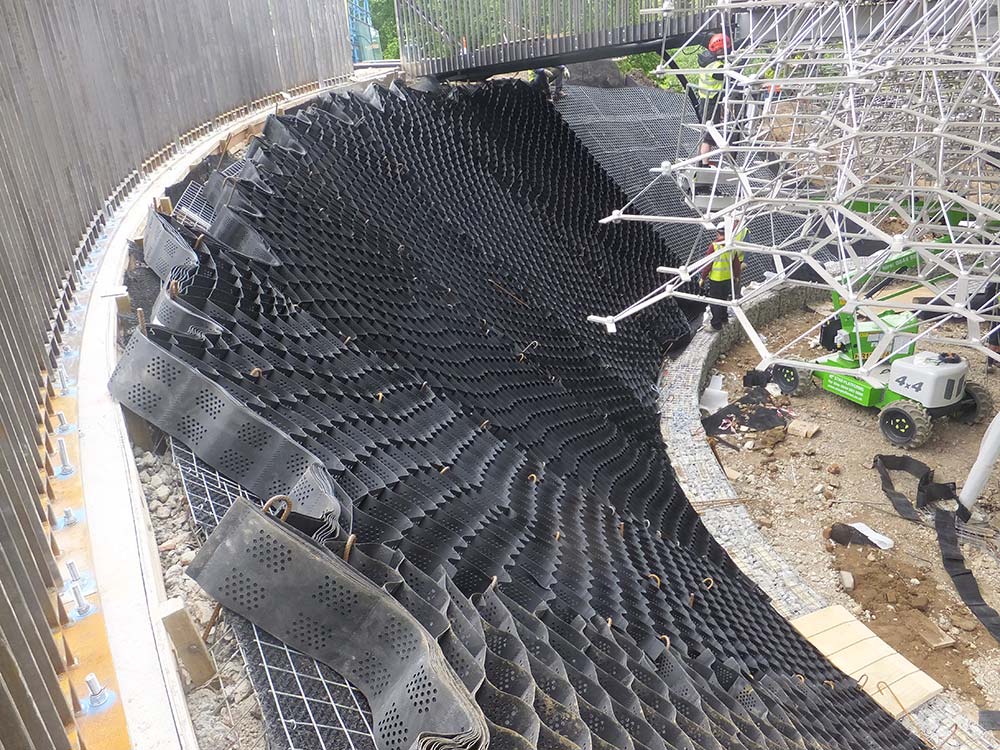 Functions
Reinforcement
Resists stresses or reduces deformations
Protection
Stress reduction layer to prevent or reduce damage
Filtration
Allows passage of fluids whilst retaining soil particles
Drainage
Collects and transports fluids within its thickness
Erosion control
Prevents wind or water surface erosion
Product specification
Cell depth
Test method
50mm
75mm
100mm
150mm
200mm
Suitable for
 
Light foot trafficking
Cycleways, footpaths, bridleways, small vehicle access
Car parks, domestic driveways, vehicle hard standing
Fire tenders, dust carts, vehicles up to 30 tonnes
Site access for construction vehicles, cranes and working platforms
Sheet length (m)
 
3.68
Bonded ranges (mm)
 
356±2.5
Expanded cell size (WxL) (mm)
 
260x224
No of cells / section
 
330
Expanded section size (m)
 
2.71 x 7.38
 
 
 
 
Expanded section area (m2)
 
20
 
 
 
 
Material
ASTM D 1505
High density polyethylene composite with density of 0.95 g/cm3 (±1.5%)
Standard colour
 
Black from carbon black
Density (g/cm3)
ISO 1183
≥0.94
Carbon black content (%)
BS 2782
≥1.5
Tensille strength3 MD (kN/m)
ISO 10319
≥20
Tensile strength of perforated strip MD (kN/m)
ISO 10319
>10
Elongation at maximum load 3,4 (%)
ISO 10319
15
Seam peel strength3 (N / 100mm depth cell)
ISO 13426 method B
≥1420