Our products
MultiGrate™
Stolen gully grates are a serious problem for authorities responsible for roads and highways, resulting in Wrekin being approached by several Councils to develop a cost effective solution. MultiGrate provides a high quality, safe and easy to install temporary fix to keep roads open until a permanent solution, such as our Anti-Theft Gully Grate, can be installed.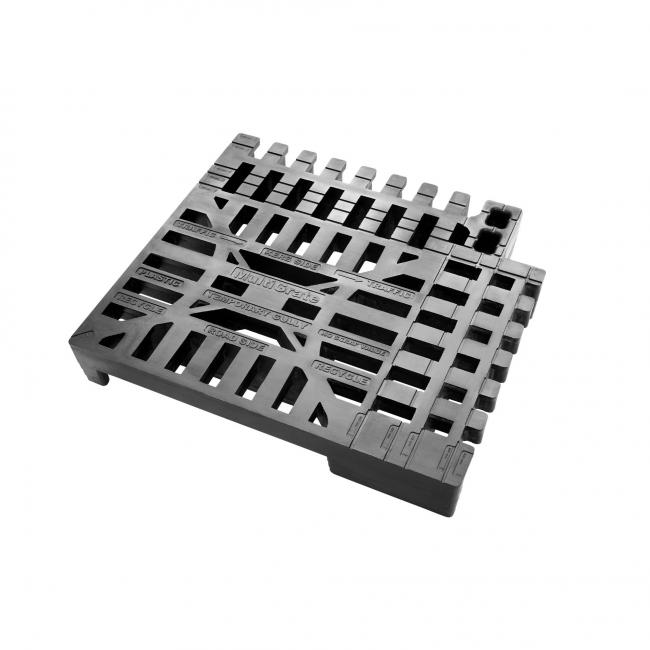 An English County Council reported over £25,000 of manhole covers and gully grates were stolen in the winter of 2012/13. This follows a survey by the Local Government Association in 2012 which found that the cost of these thefts to councils had risen 26 per cent from 2009/10 to 2010/11. To combat the problem Wrekin Products has launched MultiGrate, a temporary fix for hazardous open gullies and broken grates.
Responding to gully grate theft often means several visits for maintenance crews to complete the installation of a replacement cover, leading to increased traffic disruption and extra costs.
MultiGrate is designed to be fitted efficiently by a maintenance crew on the first visit. Its robust design forms a secure temporary grate until a permanent replacement is installed. The grate is easily cut on site to fit the exact size of the gully using standard tools and the built-in cutting guidelines ensures an accurate fit with most inspected gratings. MultiGrate is lightweight, can be stored as part of a maintenance crew's standard equipment, is non-toxic and importantly has no scrap value.
One grate fits 90% of all inspected gratings
No scrap value but the grate is reusable and recyclable
Quick installation by only cutting through bars / ribs
Moulded cutting lines on width, depth and height
One stocking item solution is always on site
No hazadous fumes when cutting
High waterway at all defined sizes
Lightweight 13kg per grating
Products
Gully grates
Stock code
Range
Overall frame
(A x B)
Clear opening
(C x D)
Frame depth
(E)
Base opening
(F x G)
Waterway area
Datasheet
My Wrekin
MultiGrate
450 mm x 510 mm
80 mm
7.21 cm²