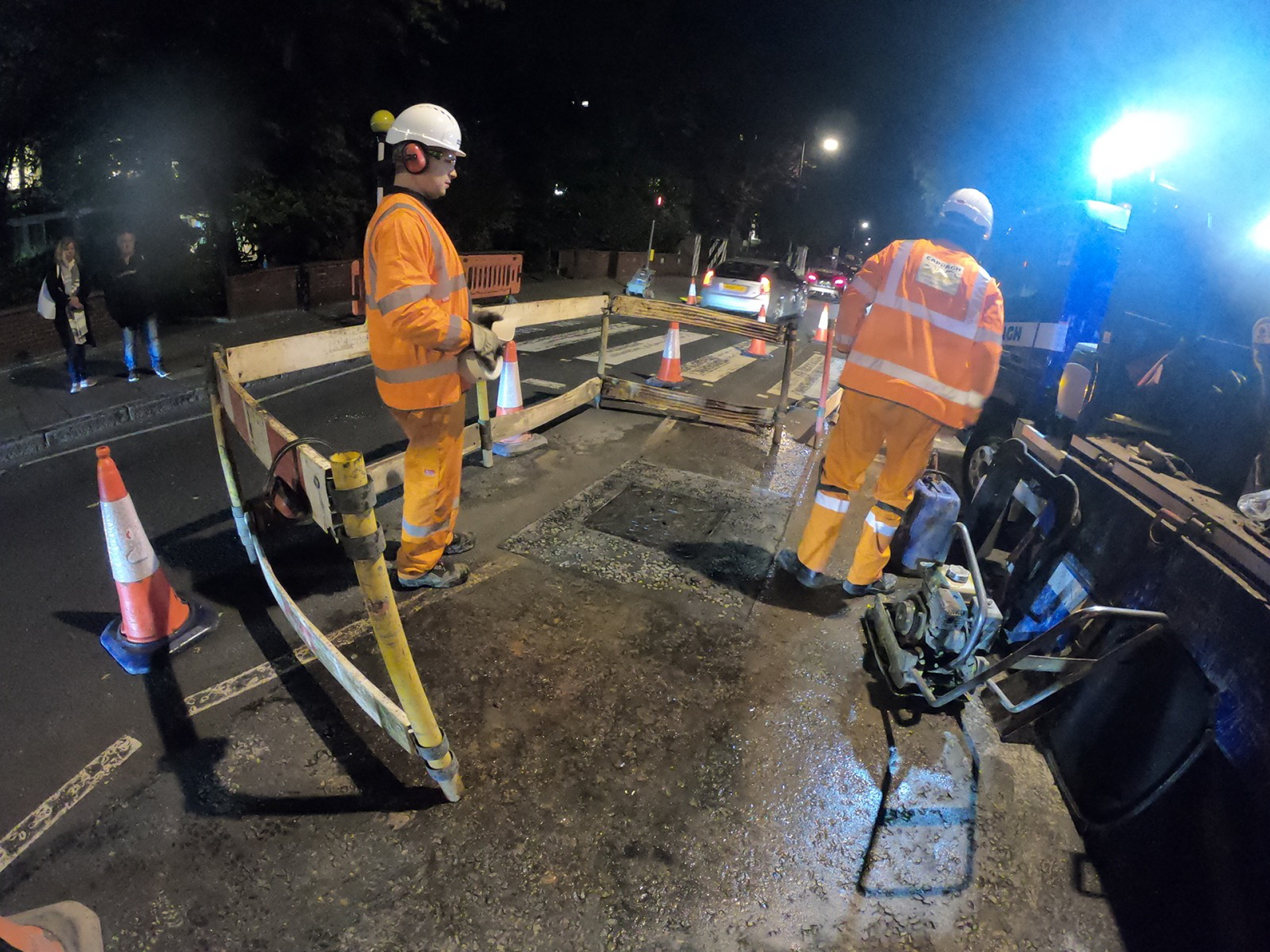 Don't assume HA104/09 compliance
Failure to install compliant highway ironwork could lead to costly rework and in the worst-case scenario, dangerous conditions on busy carriageways. Barry Turner, Technical Manager at Wrekin Products and chairman of the BSI BS EN 124 Standard committee, discusses the dangers of assuming highway ironwork meets HA104/09 and the best practice to guarantee that it does.  
I'm commonly approached by highways authorities and civil engineering contractors to ask about manhole cover compliance with HA104/09. Highways England issued the advice note which outlines the procedures and materials that they believe provide the best performance from road chamber top and gully top installations on trunk roads and motorways.
However, it's clear that there is still some confusion about which covers do and don't comply, and, when in doubt, how to check for their conformance. As this is a safety-critical product area, there is no room for uncertainty.
I strongly believe that if compliance to HA104/09 is specified, it is ultimately the responsibility of the authority or contractor to be 100% sure that the product chosen meets the required criteria. I would encourage independent checking to provide total reassurance.
So, how can you be sure of cover compliance to HA104/09?
There are several requirements demanded of HA104/09 compliant products. One of the key ones relates to the bearing pressure of the frame. This normally means the underside area of the frame flange is greater than that of products that just comply to EN124. This is because HA104/09 is seeking to reduce damaging compression forces on bedding materials.
Reducing the bedding stress helps in addressing the fact that failure in the bedding material has been proven to be one of the main factors contributing to poor performance of chamber top and gully top installations.
To check the intended chamber top bearing pressure calculation yourself, you need to divide the BS EN124 test load in Newtons (for D400 that's 400,000) by the underside flange area in mm2. The resultant bearing pressure should be less than or equal to 2.1N/mm2.
Your manufacturer should be happy to supply its calculations or to give you the figures to enable you to do the maths for yourself.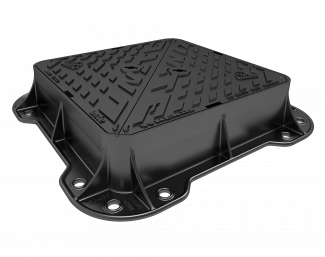 Flange width
Looking at other ways of checking if covers comply to HA104/09, a few simple measurements help. Flange width should be between 50mm and 120mm and must be at least 5mm in thickness.
Frame Flange Gussets should conform to BS7903, which means they should be, ostensibly, triangular in shape.
Additionally, BS7903 also states: 'Access covers & gully gratings are advised under the BS7903 recommendations to have a depth of insertion (depth of cover/grating immediately adjacent to the frame) of not less than 80mm.
Further recommendations are that manhole covers installed in trunk roads and motorways should have a 150mm deep frame and, to pay important regard to the health and safety of maintenance operatives, any frames weighing more than 15kg must have provisions to allow balanced lifting.
There are many other design considerations covered by the HA104/09 Advice Note, but the ones described here are the easiest to check for yourself and provide a good indication of likely compliance.
It's clear that the risk of installing non-compliant highway ironwork is not worth the potential consequences, from the negative financial implications to the reduced safety of road users. Through a simple calculation, as well as using highway ironwork from a reputable manufacturer with a proven track record of excellence, authorities and contractors can guarantee compliance with HA104/09 and a high-performance installation.