Our products
Highway®
Highway is our most versatile range of iron manhole covers and gully grates. With a vast variety of sizes and options available, we have a solution for even the most complex project.
All Highway products have been manufactured from highly durable, ductile iron to provide you with a quality, long lasting solution.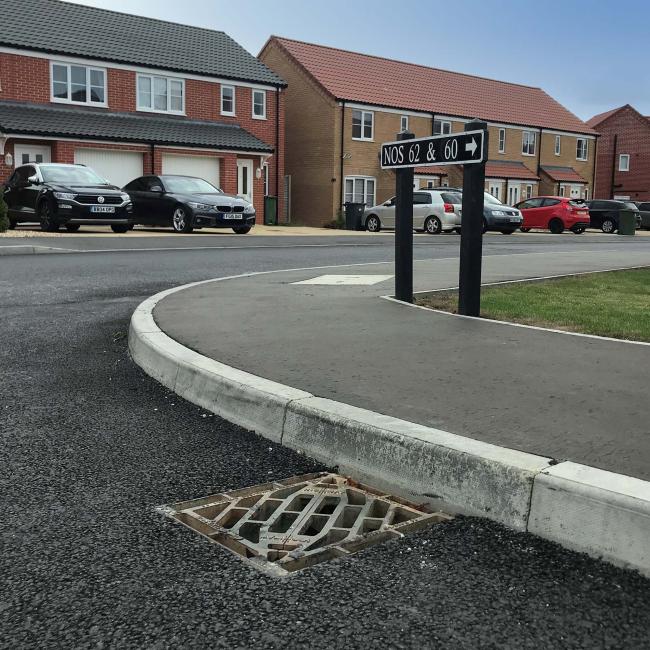 Fully featured and comprehensive range
Our Highway ironwork range is durable, reliable, simple to specify, easy to install and operate. We know from talking to our customers they value high quality products with straightforward ranges and support on hand to help select the right solution.
The range is a triumph of engineering, practicality and simplicity. Available in a variety of sizes and depths, Highway has been thoughtfully designed and engineered to be the easiest range of manhole covers, gullies and ancillary products to specify and install on the market
The range exceeds the most demanding standards and guidelines from national highway authorities and is fully compliant with the most rigorous specification standards, including CD 534 (formerly HA 104/09), BS 7903 and BS EN 124:2015.
The Highway manhole cover range includes:
E600 double triangular manhole covers
D400 double triangular manhole covers
D400 HaloHinge manhole covers
D400 3 flange gully grates
D400 4 flange gully grates
D400 4 flange V gully grates
Grade A surface boxes

> 1,500 Annual Average Daily Traffic (AADT)?
With the introduction of CD 534 there were several key changes. This includes the requirement for E600 manhole covers to be installed in place of D400 covers where the Annual Average Daily Traffic (AADT) of light goods vehicles travelled on a road is greater than 1,500 in each direction.
As a "rule of thumb", most A roads will have an annual average daily traffic number over 1,500 light goods vehicles. Full traffic data can be found for many locations around the UK on the Government website.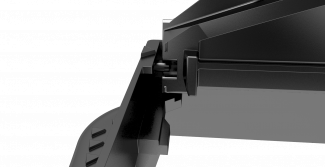 HINGE AND LIFT OUT
HaloHinge
Highway HaloHinge manhole covers offer all the benefits of the Highway range with the additional benefit of the Hinge and Lift Out mechanism, allowing the covers to be hinged to 100° and also completely removed with standard BS 7903 lifting keys when required.

The hard hat for your ironwork
Armadillo
Select Highway manhole covers are compatible with Armadillo, which prevents construction site traffic, including tracked vehicles, from damaging your ironwork, ensuring manhole covers and gully grates can start their service life in 'as new' condition.
A complete range of protector shells, Armadillo is designed to be easily placed over manhole covers and gully grates, providing enhanced protection during the construction phase while preventing the need for premature repairs and replacements.

Rapid frame raising system
Clicklift
Select Highway manhole covers are compatible with Clicklift, which eliminates the time and resources required to dig out and reinstall manhole frames to suit the final adoptable road surface. Eliminating the potential damage to manhole covers during construction, minimising disruption and removing the potential for residents claims for damage to their vehicles.
Clicklift provides housing developers and contractors with huge savings in terms of time, money and hassle. Allowing whole estates to have their covers raised to the final surfacing level, in as little as a few hours.