Our markets
Highways, Infrastructure and Rail
Exciting new major road building and improvement projects are taking place or being planned for the future throughout the UK, linking up our regions and supporting economic growth. 
 
With investment being made to remedy our infrastructure and to tackle the congestion in our cities, towns and villages, we are well positioned to offer unique solutions and innovation needed to spearhead the way.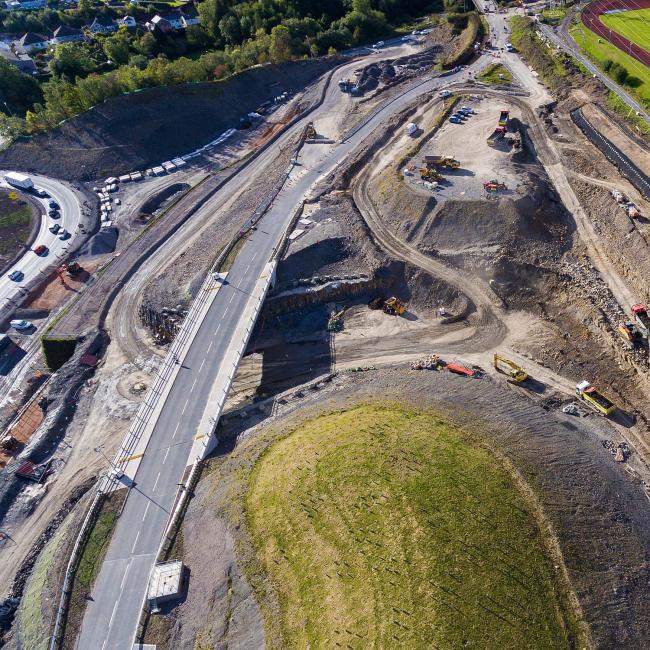 OUTSTANDING SERVICE AND PRODUCTS
As new developments continue to gather momentum across the UK, contractors are looking for innovative ways to recoup time and money. Wrekin can assist in these developments by using our skills in improving site efficiencies.
Our mission is to take industry and client issues and tackle them innovatively, producing products that solve problems, improve standards and lead the industry in product life. As an example we're incredibly proud of our Unite range of manhole covers and gully grates and how its pioneering design has 350,000 installations with 0 reported failures.
Combined with a range of compliant products and systems, partnering with the Wrekin contract division saves time and money while enhancing health and safety.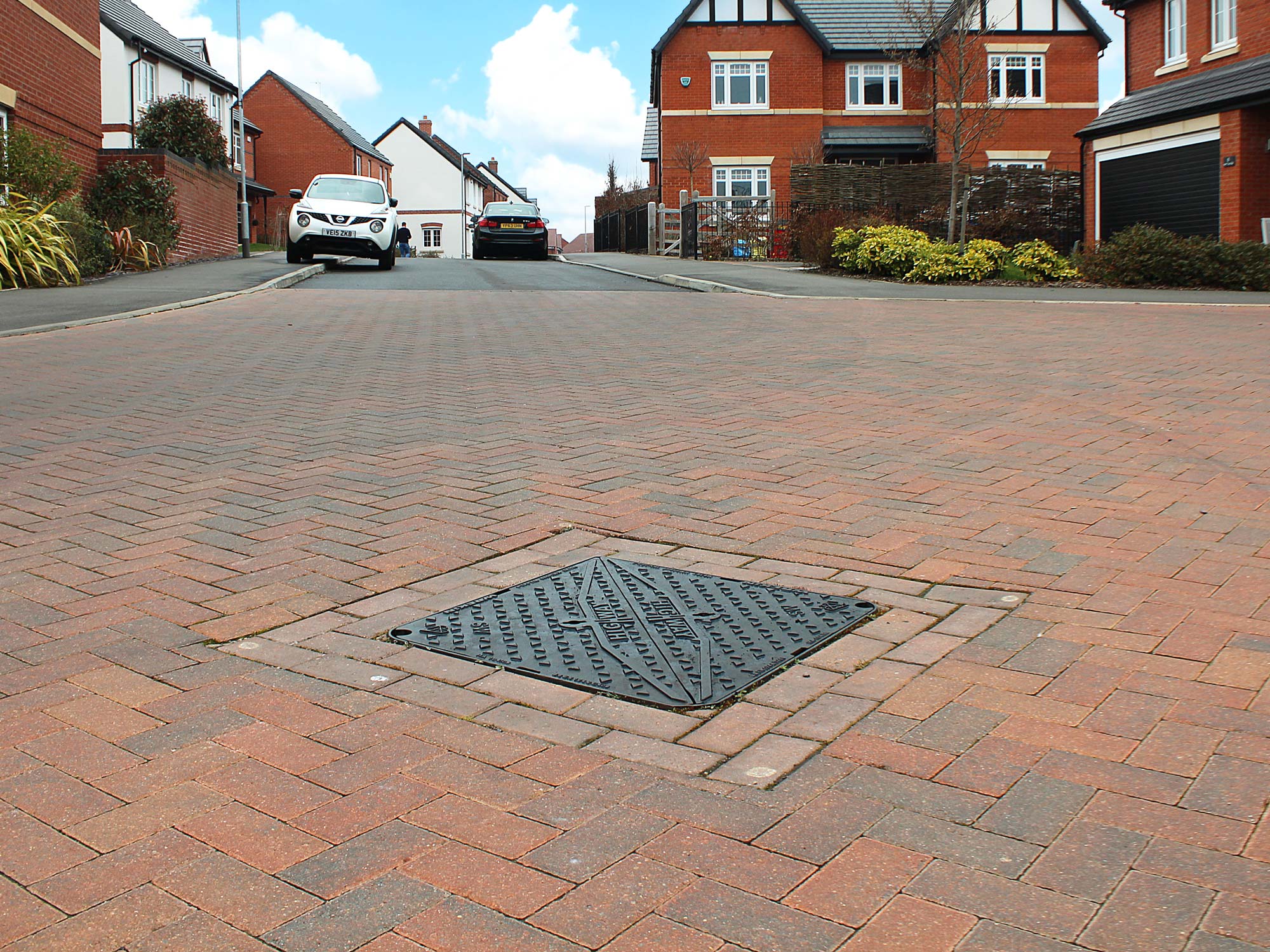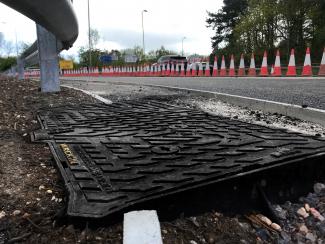 Success stories
Junction 9 improvements for the M27
Wrekin conducted a successful consultation process to secure the exciting opportunity to supply Unite manhole covers and ironwork installation systems to the county's most significant infrastructure project in recent history. Highways England have committed to funding a £23m infrastructure project, which will improve the M27 and benefit motorists for years to come.
It is no secret that peak-time traffic on the M27 – a critical strategic corridor in south Hampshire – creates queues and congestion at Junction 9, which often extends to the motorway. However, the plan includes widening the carriageway as a means to improve traffic flow and reduce journey times in the area, with work due to complete in summer 2022.
The positive impact of geosynthetics
These have an integral role in major building and civil engineering projects – and we have a wealth of technical expertise in this essential sector.
Our geosynthetic products, such as our non-woven geotextiles, are manufactured and tested in accordance with the latest European and international standards and are UKCA, UKNI and CE marked.
They contribute significantly to the performance of highways and other civil engineering projects, particularly through separation and filtration geotextiles.
We are proud of the longevity of our products, reducing the amount of materials used through value engineering.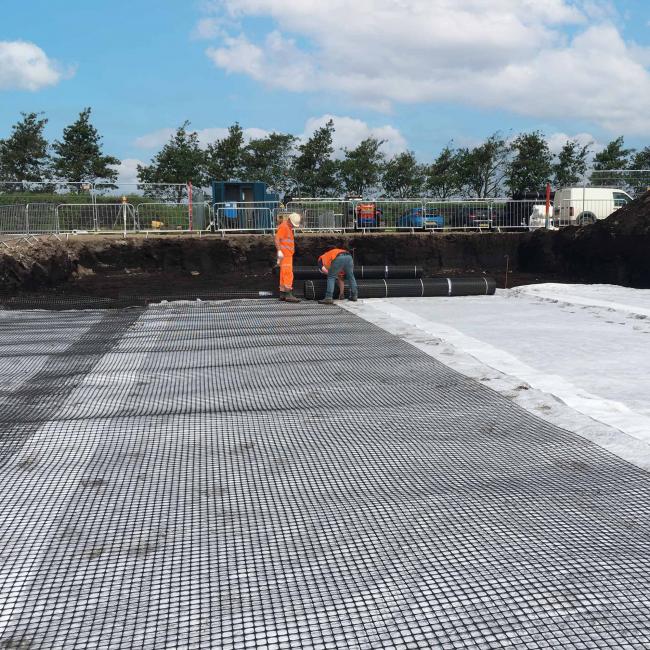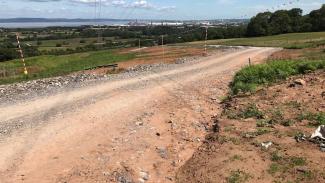 Essential geogrid solutions
Our geogrid solutions can reduce the thickness of a haul road, compound or working platform, typically by 50%, resulting in substantially reduced construction costs and time.
They improve site health and safety, accelerate construction timescales and reduce the project's overall environmental impact.
Early engagement means the geogrids can be manufactured to the exact width the contractor needs, suiting the site-specific requirements and creating an even more cost-effective grid.
At Wrekin, we offer two grades of geogrids. For permanent, adoptable roads, we tend to use our premium E'GRID range with a 100 year design life. However, we also offer SX Grid , which has the same impact in terms of thickness reduction but it's properties lend itself perfectly to temporary solutions such as compounds and haul roads.
Haul road expertise
We have a deep understanding of creating initial site compounds, working platforms and haul roads, which we know can have a huge impact on resources for contractors.
Many major infrastructure projects need well-constructed haul roads so that site traffic can operate safely and effectively and which need hard standing areas for construction equipment, vehicles and site offices.
Haul roads are a practical and necessary cost, yet they are often overlooked and not considered as an area for future improvement. That's where Wrekin, with our expertise in applying solutions that benefit contractors, can help. We can identify what is needed and provide solutions that are as cost and time-effective as possible.
We also understand how working platforms are essential for carrying heavy tracked plant such as piling rigs and cranes. Innovative value engineered solutions can be applied here too, reducing installation time and costs.
Network Rail approval for E'GRID

Our E'GRID 3030L Biaxial Geogrid is approved by Network Rail with Certificate of Full Acceptance number PA05/05826. To receive the Certificate of Full Acceptance, E'GRID geogrid underwent a vigorous auditing process and Wrekin Products had to provide justification for the product by demonstrating monetary, safety and performance benefits to Network Rail.
The approved E'GRID 3030L polypropylene biaxial geogrid features a large aperture to reinforce the railway ballast layer. This reduces ballast settlement and extends the time between subsequent maintenance work following ballast renewal. The reinforcing element is a Specific Condition of Network Rail acceptance, which requires CE Marking in accordance with BS EN 13250 for reinforcement materials used in contact with ballast.
The high tensile strength design of Wrekin Products' innovative E'GRID geogrid is widely recognised as an effective method of stabilising ballast or soil through reinforcement. The high-strength polymer grid interlocks with the ballast or stone, confining the material to improve load dispersal and limit lateral movement under load.
To receive the Certificate of Full Acceptance, E'GRID geogrid underwent a vigorous auditing process and Wrekin Products had to provide justification for the product by demonstrating monetary, safety and performance benefits to Network Rail. In general, only accepted products are allowed to be used on the rail infrastructure.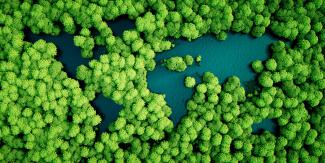 Building sustainability into everything we do
With the recently released IPCC report on climate change there has never been a more critical time to be aware of our impact on the environment - and Wrekin and the wider civil engineering industry takes its responsibilities extremely seriously.
We are committed to working towards minimising the environmental impact of all our activities, from developing products that increase whole of life performance, to recycling and reducing waste and emissions wherever we can.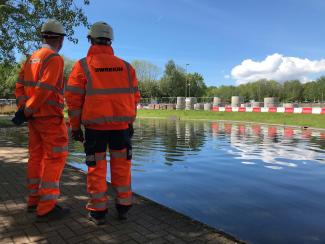 A supportive team
We have developed a strong reputation in the civil engineering sector thanks to our skilled teams wealth of experience. We offer the best technical expertise with exceptional customer support. Our team works with asset owners, developers, main contractors, ground workers and local authorities throughout a construction scheme's lifecycle, including:
Initial project support
Listening and working with customers to fully understand their requirements. We provide pre-tender and tender support to lend a competitive edge.
Product specification
Our technical experts and value engineering service means that you have access to the best advice and support.
Design schemes
Our talented team provides full design services, with the added bonus of supporting documentation and drawings.
Advice and site meetings
We understand the value of regular site meetings, helping to improve communication, giving installation advice and ensuring each project is completed successfully, right down to the project review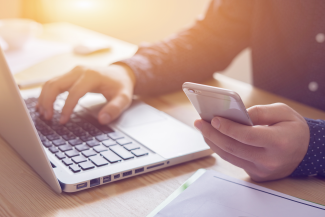 Contact us
Whether you are looking for live project support, or are in the initial stages of specification, we are always on hand and happy to help.