Understand the link between poor ironwork installations and pothole creation. Our new whitepaper
Potholes - More than a surface issue
is now available.  
Get your copy
Our markets
Housing and Residential
Time-pressured house builders, striving to keep up with increased demand, need easy access to a range of specialist products to help them meet their targets. 
 
Our experienced team with over 40 years' experience understands the challenges faced of improving build times without increasing overheads. From manhole covers and gully gratings to sustainable urban drainage systems and geosynthetics, our products work across the entire development.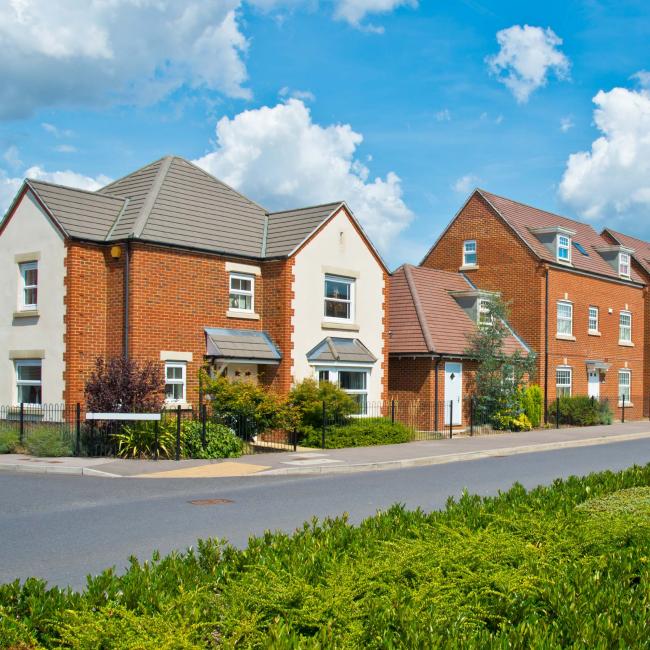 Outstanding service and products
Whether the issue is improving the reliability of your ironwork, speeding up site access with safe and effective haul roads, creating time and cost saving measures within site compounds and working platforms, or revolutionising the way you raise your ironwork by massively reducing the time and inconvenience caused, we have a something for you.
Industry leading, incredibly durable and easy to install and maintain ironwork
Improved site access with safe and effective haul roads
Saving time and cost when creating site compounds and working platforms
Supplying products that enhance health and safety
Prevent the need for costly replacements – and reinstallations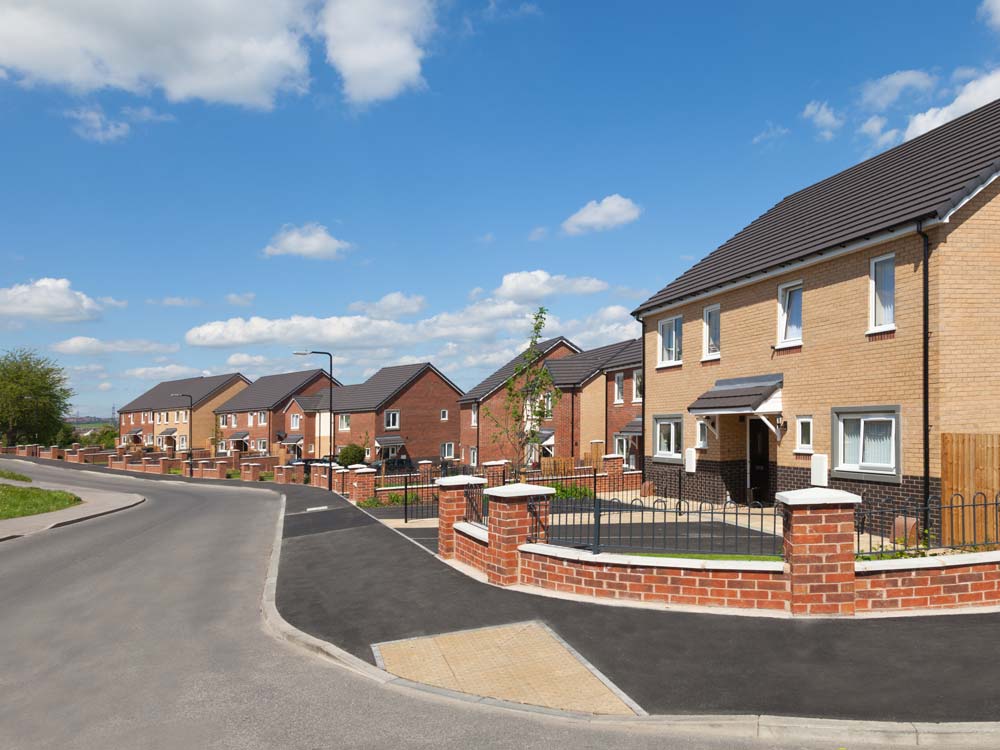 The hard hat for your ironwork
Armadillo
Armadillo is a complete range of protector shells, designed to be placed over manhole covers and gully grates to provide enhanced protection during the construction phase.
Armadillo provides protection from construction site traffic, including tracked vehicles, and can be easily removed when the final surfacing is completed. This ensures manhole covers and gully grates can start their service life in 'as new' condition to optimise longevity.

Manhole cover frame raising system
ClickLift
ClickLift eliminates the time and resources required to dig out and reinstall frames to suit the final adoptable surface. This eliminates the potential damage to manhole covers during construction and removes the potential for residents claims for damage to their vehicles and massively reduces disruption. ClickLift provides housing developers with huge savings in terms of time, money and hassle. Allowing whole estates to have their covers raised to the final surfacing level, in as little as a few hours.
The positive impact of geosynthetics
Many of the common problems faced by housebuilders can be resolved through the intelligent adoption of geogrid solutions. Their use can save money on costly aggregates and earthworks and there is scope to increase the short-term load bearing capacity, without increasing the thickness cross section.
Geogrid solutions can maintain performance when designs need to be evolved due to much weaker soils found at the time of construction. The solutions can allow the use of marginal or recycled soils and aggregates, which can be a by-product of brownfield regeneration. Where brownfield sites are developed, geogrid-based solutions can mitigate differential stiffness and/or settlement, cap very weak deposits, or span voids to mitigate risk due to the potential collapse in the underlying soils.
Our geogrid solutions can reduce the thickness of a haul road, compound or working platform, typically by 50%, resulting in substantially reduced construction costs and time.
They improve site health and safety, accelerate construction timescales and reduce the project's overall environmental impact. 
Early engagement means the geogrids can be manufactured to the exact width the contractor needs, suiting the site-specific requirements and creating an even more cost-effective grid.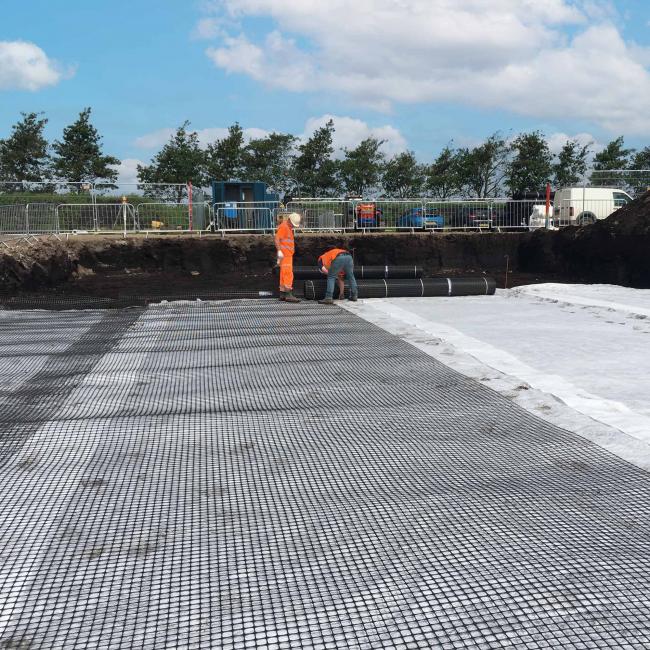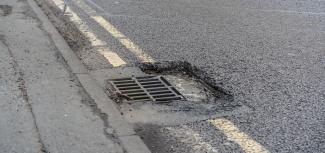 POTHOLES - MORE THAN A SURFACE ISSUE
Helping local authorities find solutions to the UK's pothole problem
Potholes across the UK's road and highway network are a real problem. But did you know ironwork specification and selection can affect and even increase the likelihood of a pothole forming?
Our new report explores;
Some of the ways in which potholes are caused; including identified links to ironwork
What features of ironwork can increase the likelihood of pothole formation 
Suggests solutions you should be looking for when specifying ironwork
and much more.

Success stories
Oak Grange Housing Development
The Wrekin Products geogrids team value-engineered a fit-for-purpose adoptable road for a new Derby housing development, working with the city council, William Davis Homes and S&L Groundworks.
The team created an adoptable road solution for new housing development Oak Grange. Derby City Council's overseeing engineer had previously highlighted various issues surrounding the creation of a permanent adoptable road that needs to be resolved before the adoption could progress.
The Wrekin team visited the site and identified that, before using a geogrid solution to significantly reduce the road foundation thickness, a performance trial was needed to prove efficacy for implementation. This was due to the very weak subgrade and the potential for differential movement.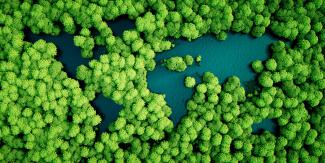 Building sustainability into everything we do
With the recently released IPCC report on climate change there has never been a more critical time to be aware of our impact on the environment - and Wrekin and the wider civil engineering industry takes its responsibilities extremely seriously.
We are committed to working towards minimising the environmental impact of all our activities, from developing products that increase whole of life performance, to recycling and reducing waste and emissions wherever we can.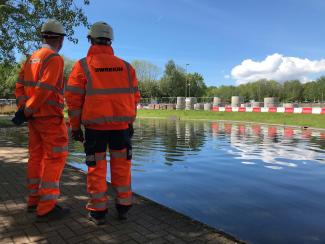 A supportive team
We have developed a strong reputation in the civil engineering sector thanks to our skilled teams wealth of experience. We offer the best technical expertise with exceptional customer support. Our team works with asset owners, developers, main contractors, ground workers and local authorities throughout a construction scheme's lifecycle, including:
Initial project support
Listening and working with customers to fully understand their requirements. We provide pre-tender and tender support to lend a competitive edge.
Product specification
Our technical experts and value engineering service means that you have access to the best advice and support.
Design schemes
Our talented team provides full design services, with the added bonus of supporting documentation and drawings.
Advice and site meetings
We understand the value of regular site meetings, helping to improve communication, giving installation advice and ensuring each project is completed successfully, right down to the project review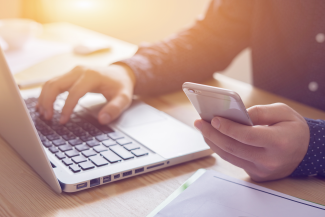 Contact us
Whether you are looking for live project support, or are in the initial stages of specification, we are always on hand and happy to help.