Clicklift saves housing development time and money
Guild Homes (Tayside) Ltd
Clicklift has proven to be a huge success, after being installed as part of a £50m housing development in north east Scotland.
The developers, family-run Guild Homes (Tayside) Ltd, have been so impressed that they have demonstrated the product to construction colleagues - and intend to use it in further developments.
Robin Guild, operations director of the Forfar-based firm, which he runs with his brother Mark, said: "Everyone thought it was a good product. We even had four or five different people involved in construction who came to see it and all were impressed."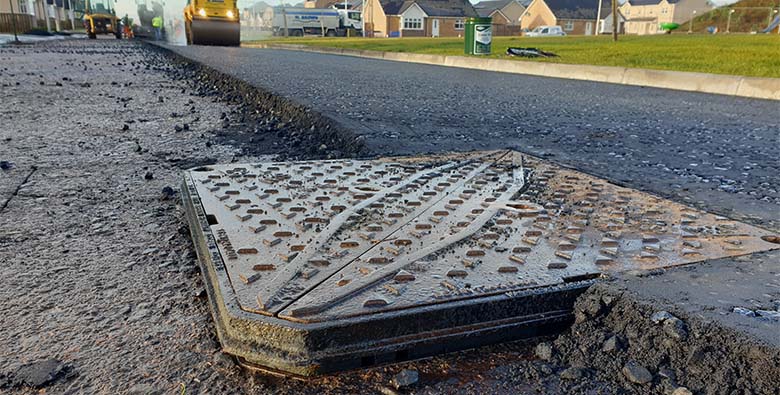 Robin continued: "We no longer have to cut round and break out manhole covers, build the frames and covers up to finished level and then patch the tar around it. All in all, we are minimising the introduction of a potential weak spot in the tar and saving massively on labour – the process is so quick and simple."
"The product gives you confidence because of how tightly it clicks in and remains solid and secure, even when driven over by the tar wagons and paving machine."
In the early stages of a housing development, the manhole covers and frames are set flush with the top of the binder layer. The use of ClickLift eliminates the resources needed to break out and build up these manhole frames once the final road surface is to be laid.
Simon Turner, commercial director at Wrekin, said: "With ClickLift, the original cover and frame are installed at the finished binder layer level and then, prior to the finished surface layer being applied, the manhole cover is simply and quickly raised with a ClickLift frame extender.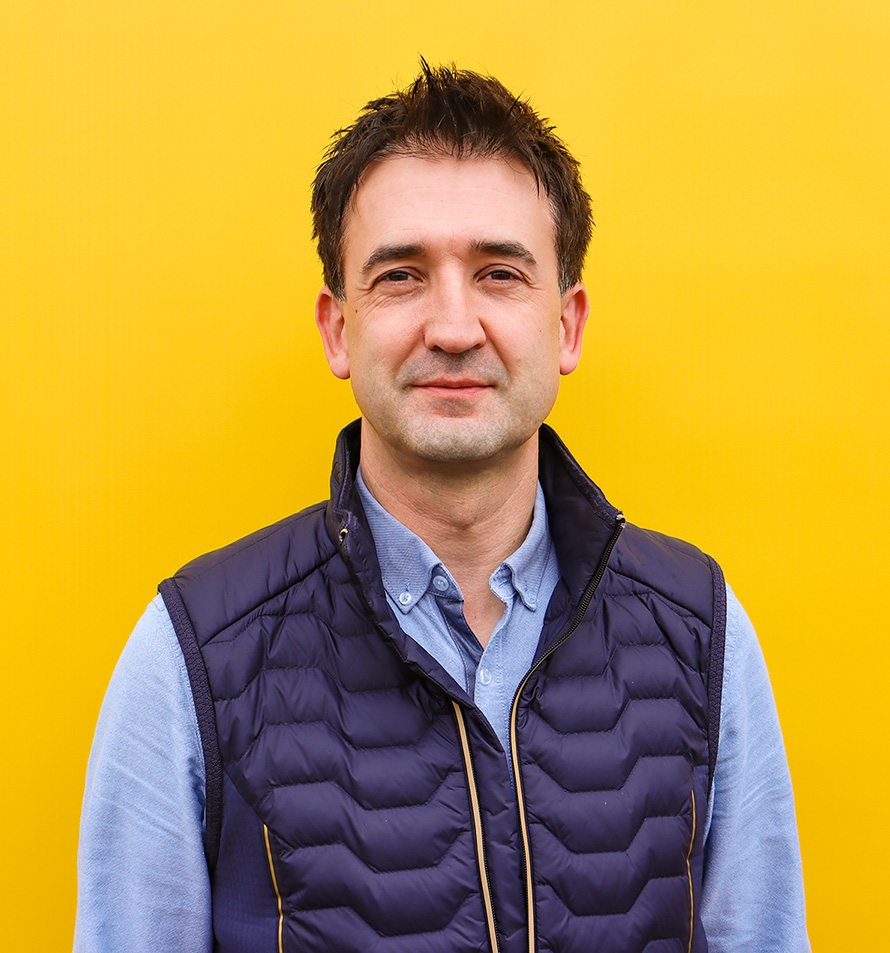 "

This system provides housing developers, like Guild Homes, and contractors with big savings in terms of time, money and hassle and allows whole phases of estates to have their covers raised to the final surfacing level in as little as a few hours.
Guild Homes introduced ClickLift to its award-winning Strathmore Fields development of 236 homes on Kirriemuir Road, Forfar. In the first and second phases, with 122 properties already occupied, they raised 45 covers using ClickLift. Phase three is under construction, with phase four due to be ready by the end of 2023.
As a former supplier to us in a previous career, Robin told Simon about an idea he'd had for a product to prevent the issue of mud penetrating manhole covers and ultimately blocking the drains.
Robin added: "While we were talking, Simon told me about ClickLift and I was immediately interested. Knowing the work involved in lifting ironwork, I was keen to give it a trial. We approached Scottish Water and our local roads authority, which adopts the new roads once complete, and both were happy for us to trial it."
"As a company, we believe in doing things properly and not cutting corners. We use quality components, and our aim is to finish everything to a standard that we would be happy to live with ourselves, and that includes the quality of the manhole covers and frames that we use."
"It's such a simple idea that begs the question why it had never been thought of before. I think that within two or three years there will be large numbers of people using ClickLift. It almost halves your cost and takes a fraction of the time to use when compared to the traditional method of raising ironwork."