Our products
ClickLift™
ClickLift eliminates the time and resources required to dig out and reinstall frames to suit the final adoptable surface. This eliminates the potential damage to manhole covers during construction and removes the potential for residents claims for damage to their vehicles and massively reduces disruption. ClickLift provides housing developers with huge savings in terms of time, money and hassle. Allowing whole estates to have their covers raised to the final surfacing level, in as little as a few hours.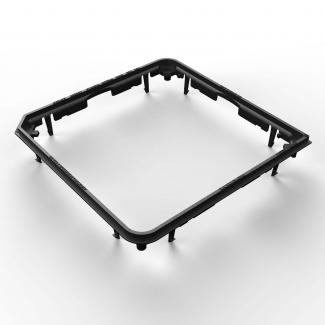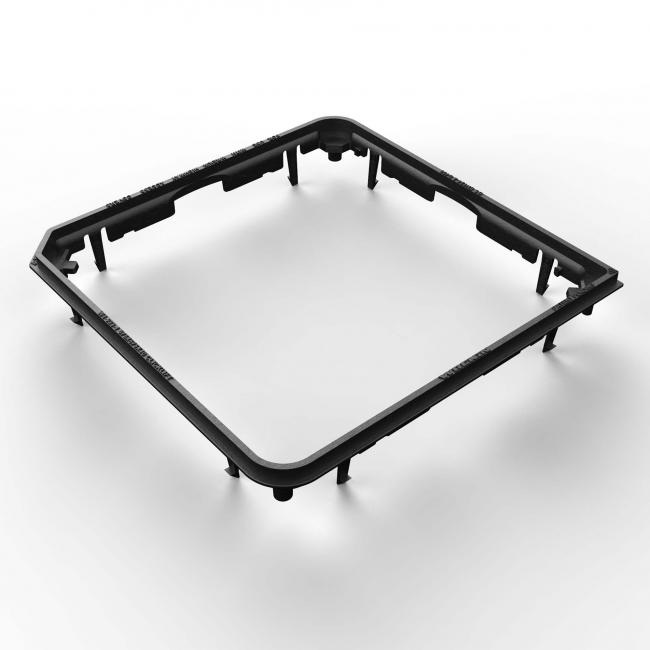 Simple rapid installation
ClickLift is patented and BSi Kitemarked system which provides a rapid solution to raising selected standard Wrekin manhole frames.
The product is designed and Kitemarked, with the range allowing incremental depth increases between 30 to 60mm, to suit most road-surface finish-depths.
ClickLift is incredibly simple to install with minimal tools required. See for yourself just how quickly the ClickLift component is installed into a Highway frame, raising the frame to the final adoptable road surface.
Overcoming a common problem
It's common practice for manhole covers to be installed in the early stages of a housing development, well before the final tarmac is laid. This means there are two typical options:
Option 1 - High damage risk
The cover is installed proud of the binding layer, leaving the manhole cover frame susceptible to construction traffic damage.
Option 2 - The dig out, expensive and disruptive
The cover is installed level with the binding layer. To raise the cover to the level of the final surface layer (typically 30-60mm) it is then necessary to dig out the entire unit with all the associated costs and complications.
Products
| Wrekin product code | Product name | Description | My Wrekin |
| --- | --- | --- | --- |
| CLICKLIFT6030 | ClickLift | ClickLift manhole cover frame raising system 600 x 600 x 30mm | |
| CLICKLIFT6040 | ClickLift | ClickLift manhole cover frame raising system 600 x 600 x 40mm | |
| CLICKLIFT6050 | ClickLift | ClickLift manhole cover frame raising system 600 x 600 x 50mm | |
| CLICKLIFT6060 | ClickLift | ClickLift manhole cover frame raising system 600 x 600 x 60mm | |
| CLICKLIFT6730 | ClickLift | ClickLift manhole cover frame raising system 675 x 675 x 30mm | |
| CLICKLIFT6740 | ClickLift | ClickLift manhole cover frame raising system 675 x 675 x 40mm | |
| CLICKLIFT6750 | ClickLift | ClickLift manhole cover frame raising system 675 x 675 x 50mm | |
| CLICKLIFT6760 | ClickLift | ClickLift manhole cover frame raising system 675 x 675 x 60mm | |