Our products
Clicklift™
Clicklift removes the time and resources required to dig out and reinstall manhole frames to suit the final adoptable road surface. This eliminates the potential damage to manhole covers during construction, minimises disruption and removes the potential for residents claims for damage to their vehicles.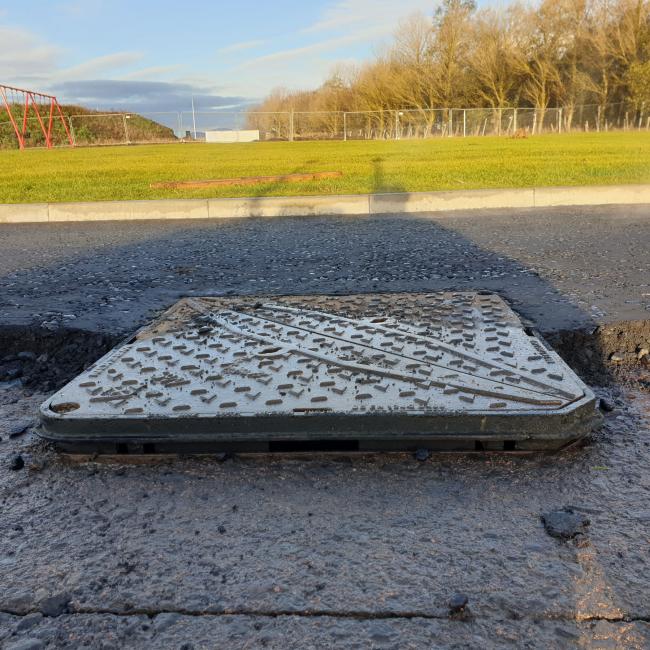 Ready, steady, Clicklift!
Fully Kitemarked by BSI, Clicklift provides housing developers and contractors with huge savings in terms of time, money and hassle. Allowing whole estates to have their covers raised to the final surfacing level, in as little as a few hours.
Clicklift raises 600 x 600mm and 675 x 675mm Tristar and Highway D400 manhole frames to suit the final surface layer without the need for digging out and re-installing*. It is installed with minimal tools and requires no skilled labour, with a simple and rapid installation process.
Available with four fixed incremental raising heights, 30mm, 40mm, 50mm and 60mm, Clicklift offers contractors and developers huge time and cost savings, as well as eliminating common nuisance issues for residents on new build developments.
*This means the installer will need to pay particular attention to the height and alignment of the frame on installation (taking into account any camber or gradient of the road and the level of the final surface layer).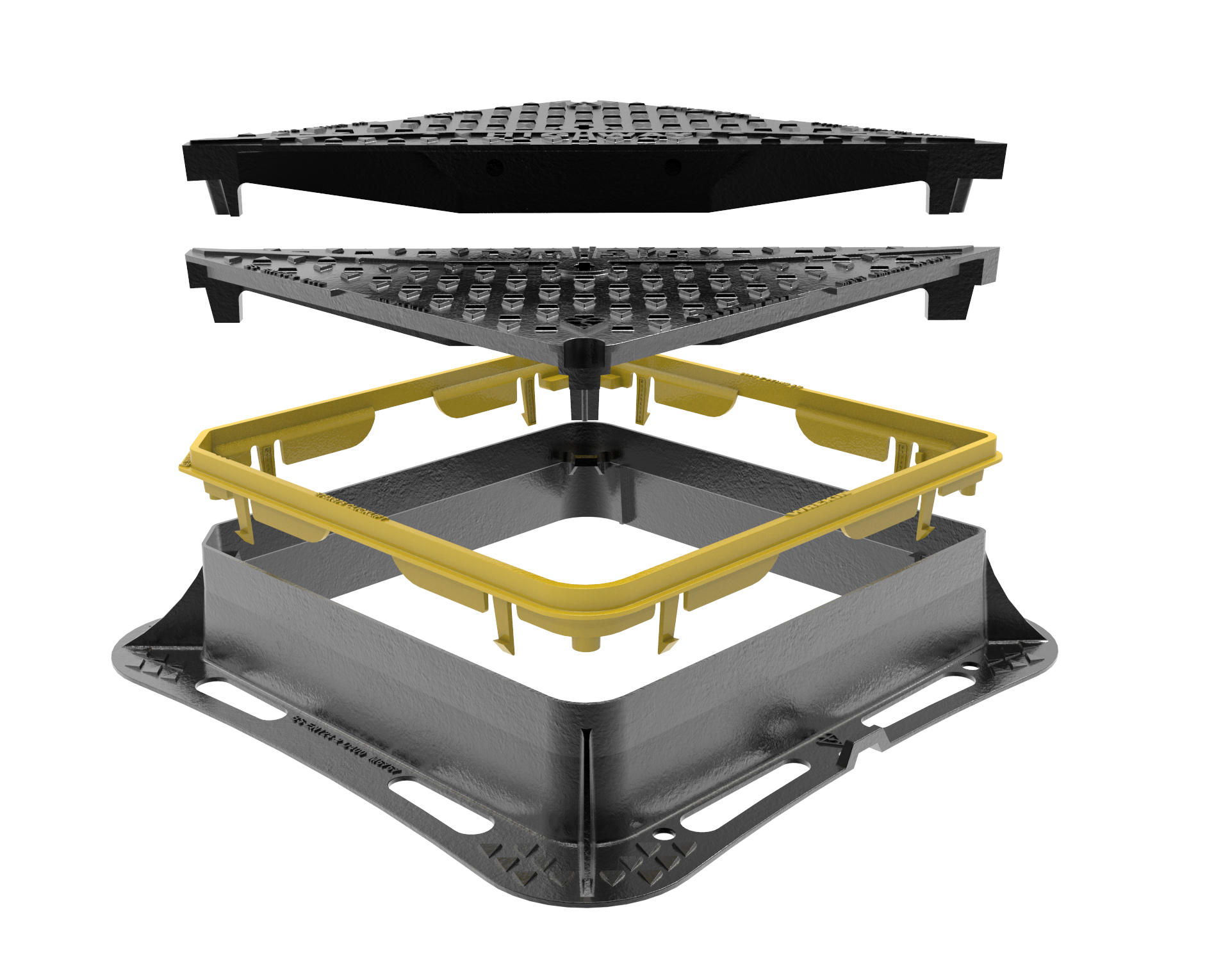 Simple rapid installation
Clicklift is a BSI Kitemarked system which provides a rapid solution to raising selected standard Wrekin Highway and Tristar manhole frames.
The product is designed to allow incremental depth increases from 30 to 60mm, suiting most road-surface finish-depths.
Clicklift is incredibly simple to install with minimal tools required. See for yourself just how quickly the Clicklift component is installed into a Highway frame, raising the frame to the final adoptable road surface.
Option 1 - High damage risk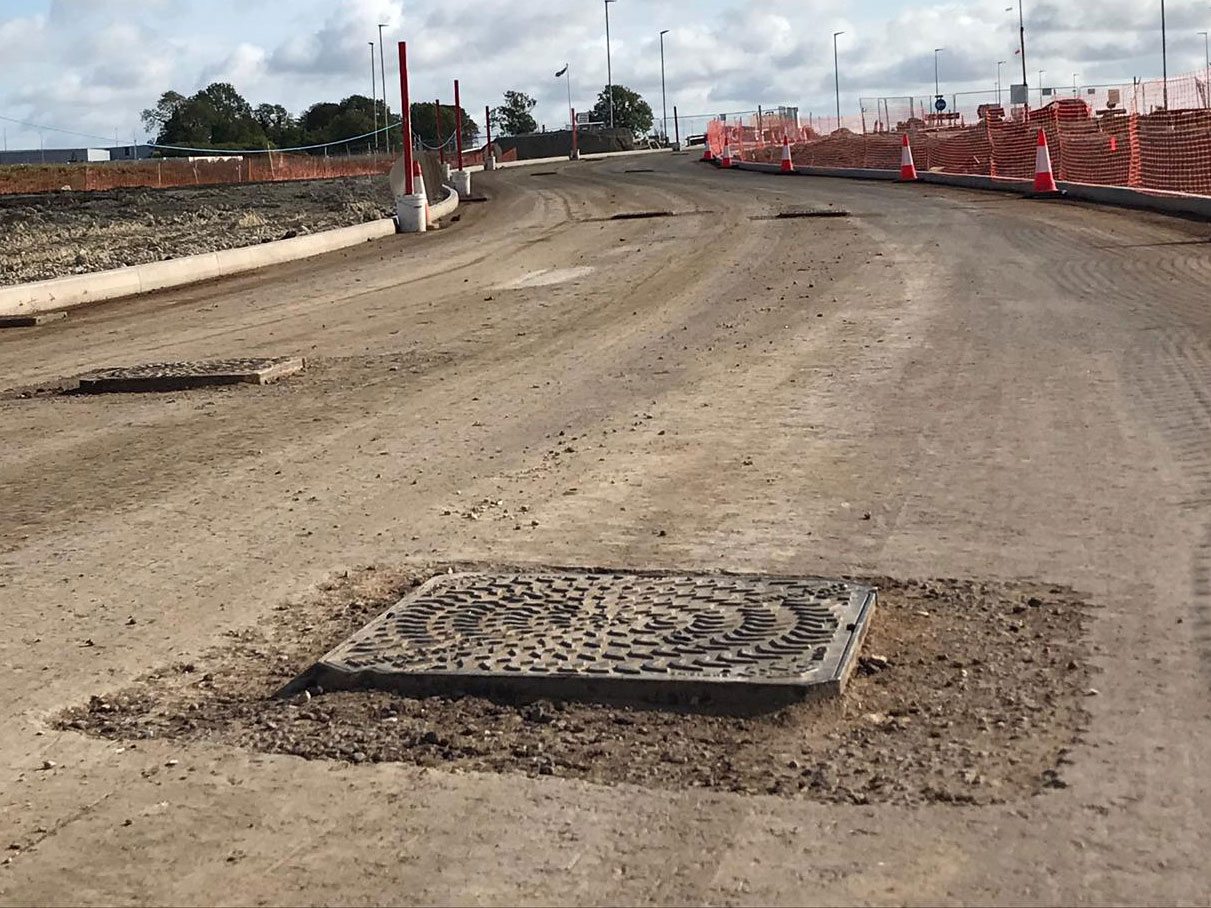 The cover is installed proud of the binding layer, leaving the manhole cover frame susceptible to construction traffic damage.
Option 2 - The dig out, expensive and disruptive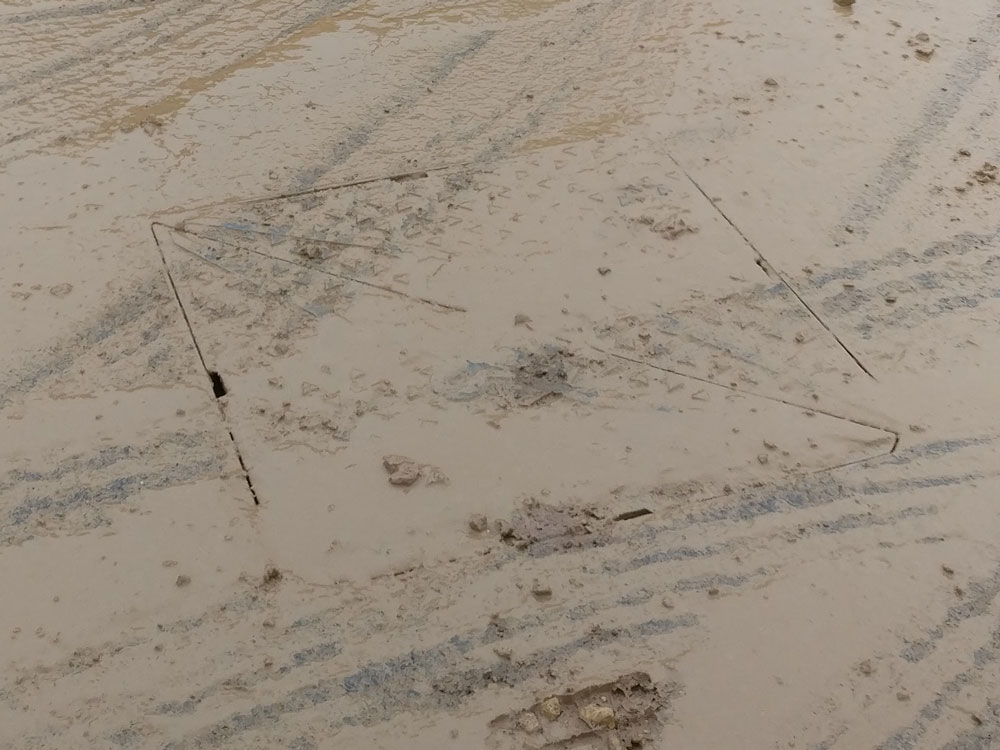 The cover is installed level with the binding layer. To raise the cover to the level of the final surface layer (typically 30-60mm) it is then necessary to dig out the entire unit with all the associated costs and complications.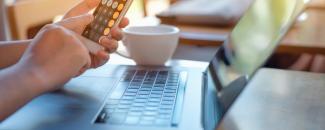 Find out how much you can save with Clicklift
Clicklift will save you time, effort, money and lower your environmental impact, by removing the need to dig out and reinstall your existing ironwork. 
Thanks to our handy calculator you can discover an estimation of how much time and money you can save!
Success story
Orchard Croft, Diss
Barconn Ltd.
Clicklift was installed on a new build development it Diss, Norfolk. Clicklift allowed the contractor to raise the ironwork on their previously installed manhole covers in just 30 minutes, on a road that would have previously taken 2-3 weeks. It removed health and safety issues, such as working in confined spaces, and required no special training for the operatives.
In addition the property developer benefited by removing the the need for letter drops and the management of residents parked cars.
Products
Accessories
| Stock code | Product name | Description | Datasheet | My Wrekin |
| --- | --- | --- | --- | --- |
| CLICKLIFT6030 | Clicklift | Clicklift manhole cover frame raising system 600 x 600 x 30mm | | |
| CLICKLIFT6040 | Clicklift | Clicklift manhole cover frame raising system 600 x 600 x 40mm | | |
| CLICKLIFT6050 | Clicklift | Clicklift manhole cover frame raising system 600 x 600 x 50mm | | |
| CLICKLIFT6060 | Clicklift | Clicklift manhole cover frame raising system 600 x 600 x 60mm | | |
| CLICKLIFT6730 | Clicklift | Clicklift manhole cover frame raising system 675 x 675 x 30mm | | |
| CLICKLIFT6740 | Clicklift | Clicklift manhole cover frame raising system 675 x 675 x 40mm | | |
| CLICKLIFT6750 | Clicklift | Clicklift manhole cover frame raising system 675 x 675 x 50mm | | |
| CLICKLIFT6760 | Clicklift | Clicklift manhole cover frame raising system 675 x 675 x 60mm | | |