Reducer ring
Aiding compliance with Part H of the Building Regulations, our ductile iron reducer ring reduces the clear opening to a 350mm diameter. This provides a second line of defence against chambers being accessed by unauthorised people or potential falls if accidentally left uncovered.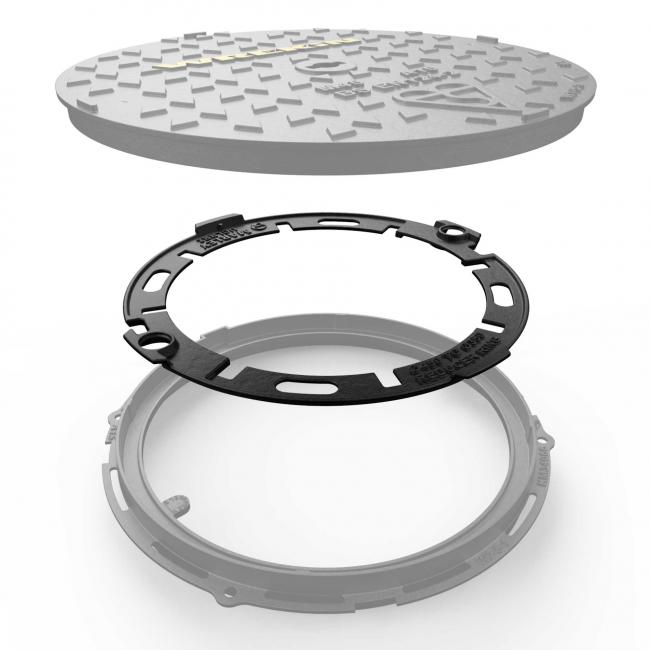 For sites that have neglected to specify a restriction device, it is not too late to rectify. The Wrekin reducer ring can be retrofitted to standard 450mm diameter clear opening Wrekin manhole cover frames, allowing customers to be confident that they can make their scheme compliant in future if they happen to overlook installation of these safety accessories when the cover is first put in place.
Straight forward to install, the reducer ring can be bolted into place for peace of mind. Additionally, we can factory fit this accessory to avoid confusion on site and ensure compliance from the start of your project.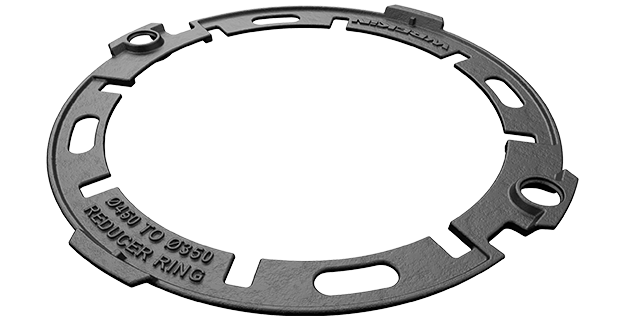 | Stock code | Product name | Description | Datasheet | My Wrekin |
| --- | --- | --- | --- | --- |
| DREDRING/45/35 | Reducer ring | Reducer ring with a 350mm inner diameter and 460mm outer diameter | | |
Products compatible with reducer ring
Square to round
Stock code
Range
Overall frame
(A x B)
Clear opening
(C)
Frame depth
(E)
Base opening
(F x G)
Datasheet
My Wrekin
DMT0D4/4545/KHSQR
Highway
660 mm x 660 mm
Ø 450 mm
100 mm
490 mm x
DMS1B2/45D/KSQR
Safeseal
550 mm x 550 mm
Ø 450 mm
40 mm
490 mm x 490 mm