Our markets
Utilities and Telecoms
We have been working with utility and telecoms companies for more than 40 years. This has provided us with high levels of technical expertise and knowledge.
Our highly accredited and compliant products and systems can save you time and money, promote sustainability and enhance health and safety. As a leading expert in the design, manufacture and supply of specialist civil engineering products we put innovation at the heart of our business.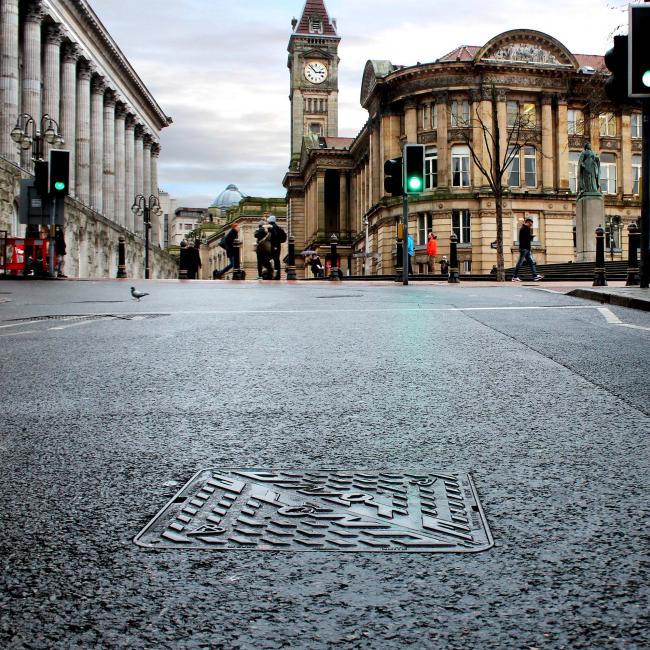 Outstanding service and products
Our Wrekin teams are committed to delivering an outstanding service – using their expertise and experience to partner with utility and telecoms companies to understand the unique challenges they face, such as the ongoing need for products to perform well over a long period of time.
We know that time and money is at a premium, which is why we're constantly pushing ourselves to create new, innovative and long-lasting solutions to the everyday problems that come up – providing security and peace of mind.

Recessed Covers
BT Approved
Our range of BT approved block pavior covers and frames are particularly suited to town centre developments, where replacement of existing service covers is required to facilitate infill of blocks or stone to match the surrounding area.
Individual lid sizes are reduced and incorporate a central lifting point and tapered cover side to provide a slide out feature which facilitates access by a single operative.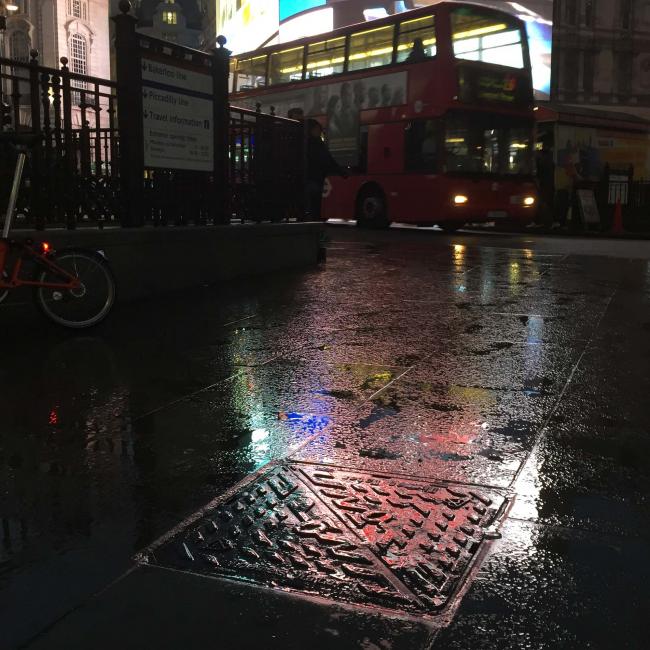 Success stories
Partnership with Thames Water
One of our most successful partnerships is with Thames Water, which was experiencing problems with the lifespan of its manhole covers on some of London's busiest and most demanding routes.
With approximately 1.2 million manhole covers across 67,000km of sewers, Thames Water required a solution that is proven to last and easy to install – and that came in the form of our outstanding Unite manhole cover, putting an end to failing iron products, which results in road closures. We have now supplied more than 100,000 units to the company without one recorded failure over a 17-year period. 
Who we've worked with
Over the years our solutions have been used by many of the UK's key utilities and telecoms companies. Working together we have developed tried and tested systems and products that have helped to alleviate many common problems that cause set backs, inconvenience and costs to be incurred.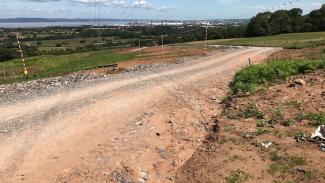 Essential geogrid solutions
Our geogrid solutions can reduce the thickness of a haul road, compound or working platform, typically by 50%, resulting in substantially reduced construction costs and time.  
 
They improve site health and safety, accelerate construction timescales and reduce the project's overall environmental impact.   
 
Early engagement means the geogrids can be manufactured to the exact width the contractor needs, suiting the site-specific requirements and creating an even more cost-effective grid.
Haul road expertise
Projects to fit underground or overhead cables that transport electrical energy from its source, onto the National Grid, and into homes and businesses throughout the UK require a well-constructed haul road so that site traffic can operate safely and effectively.  
 
Haul roads are a practical and yet necessary cost. We understand how projects need a temporary road and a hard standing area for construction equipment, vehicles and site offices. As temporary works that are paid for by the cable installation contractor at their own risk, they need to be as cost and time-effective as possible, and that's where our solutions can really help.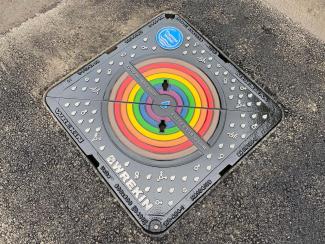 Creating a bespoke access cover for the LGBTQ+ community
We worked in partnership with Thames Water to create a commemorative manhole cover dedicated to the LGBTQ+ community.
The cover has been designed to symbolise and immortalise the organisations' allegiance to the community and their commitment to increasing diversity on the streets of the UK.
To bring the cover to fruition, we completed a unique manufacturing process to provide the water services company with four brand-new Unite D400 manhole covers, all sporting the bespoke design.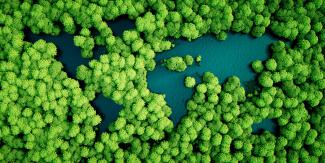 Building sustainability into everything we do
With the recently released IPCC report on climate change there has never been a more critical time to be aware of our impact on the environment - and Wrekin and the wider civil engineering industry takes its responsibilities extremely seriously.
We are committed to working towards minimising the environmental impact of all our activities, from developing products that increase whole of life performance, to recycling and reducing waste and emissions wherever we can.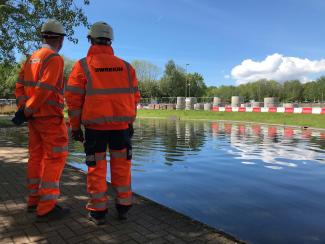 A supportive team
We have developed a strong reputation in the civil engineering sector thanks to our skilled teams wealth of experience. We offer the best technical expertise with exceptional customer support. Our team works with asset owners, developers, main contractors, ground workers and local authorities throughout a construction scheme's lifecycle, including:
Initial project support
Listening and working with customers to fully understand their requirements. We provide pre-tender and tender support to lend a competitive edge.
Product specification
Our technical experts and value engineering service means that you have access to the best advice and support.
Design schemes
Our talented team provides full design services, with the added bonus of supporting documentation and drawings.
Advice and site meetings
We understand the value of regular site meetings, helping to improve communication, giving installation advice and ensuring each project is completed successfully, right down to the project review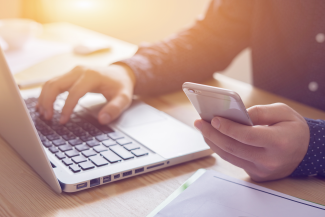 Contact us
Whether you are looking for live project support, or are in the initial stages of specification, we are always on hand and happy to help.