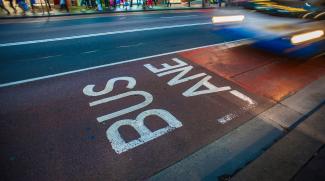 Solving Virgin Medias Failing Manhole Cover Issue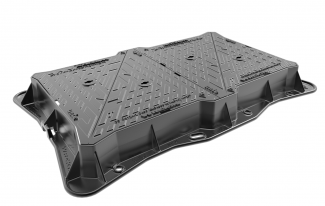 Virgin Media were experiencing serious problems with a manhole cover situated in a bus lane on Essex Road in Islington.
The cover was directly in the wheel line of buses and causing a loud noise each time a vehicle passed over it.
Complaints from local residents and business owners were escalating and relationships with the local authority were becoming strained.
Virgin Media had replaced the manhole cover 5 times in less than two years at a cost of £3,000 per time. Their contractor had used different manufacturers' D400 products and in one replacement tried an E600 class cover. All of these failed within months of installation.
The local authority had even suggested abandoning the chamber and using a steel plate to cover it permanently.
Each site visit, replacement and subsequent failure was leading to ever increasing tension and in some cases anger from local residents and business owners.
Wrekin Products proposed the use of their Unite™ manhole cover and frame together with the UniPak™ bedding system.
The Unite manhole cover and frame system is designed to address the main modes of ironwork and installation failure and has proved it is worth with over 150,000 units installed in the past ten years. It is currently used by Thames Water, Yorkshire Water, Southern Water and many large contractors to address constant failure of inferior products.
The Wrekin UniPak bedding system consists of a polyester bedding mortar with unique slump characteristics, together with packing plates that are designed to work together with the mortar to provide a stable and durable base for the ironwork.
On site installation training was provided by Wrekin and the 1220x675mm Unite cover and frame were installed by Virgin Medias contractor, John Henry Group, with a minimum of fuss. The road was opened to traffic within two hours.
The Unite cover and frame have now been in place for two years and is performing perfectly. It has totally resolved the long running issue to the complete satisfaction of the local authority, local residents and business owners.
Wrekin were delighted to offer its unique 5 year warranty on the installation which has led to the Unite and UniPak systems being adopted by Virgin Media for all its cover replacement requirements.