Our products
Highway D400 HaloHinge
A Hinge and life out expansion of the highway range, allowing the manhole covers to be safely removed using our unique safety keyways and standard BS 7903 lifting keys but can also be hinged to 100 degrees where they are secured in place.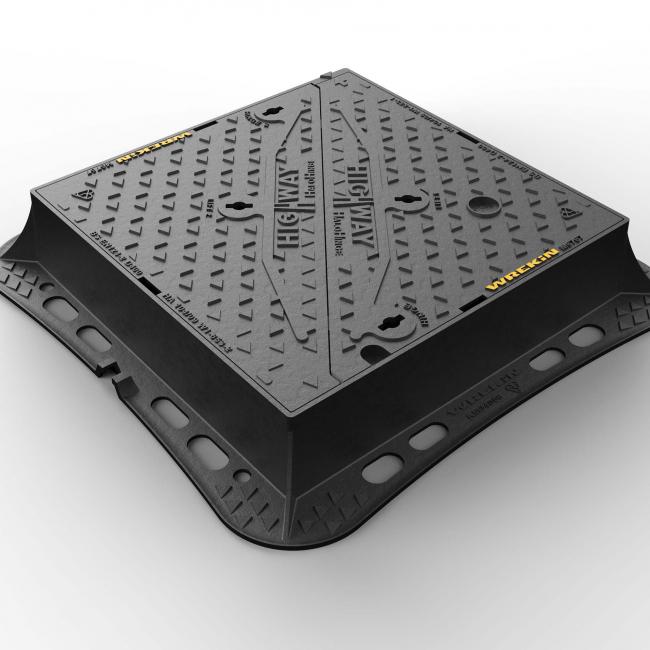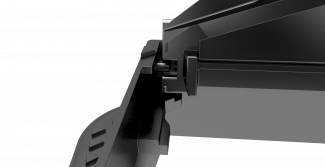 HaloHinge's innovative design incorporates inboard hinges (on the inside of the frame), this allows easy surfacing compaction against the straight edges of the frame. This is unlike common alternatives, which have protruding hinges that are difficult to compact around without running the compaction equipment over the hinge housings, which applies destructive forces to the hinge housing and covers foundation.
The inboard hinges also provide the added benefit of preventing hinge pockets from becoming clogged with dirt and debris, this ensures the hinges will reliably operate and promotes improved health and safety.
Highway HaloHinge covers are also compatible for GritBlocker, ensure safe operation, first time, every time
Sequential cover opening.

Safety-stop hinges prevent covers falling once opened.

Concealed hinges prevent debris entering the hinge and limiting its movement.

70+PSRV tested at top surface of chequer by UKAS accredited 3rd party.

The enlarged frame corners help to dissipate loads onto the foundation, providing a longer service life and increased reliability.

Indexed corners ensure correct orientation first time, every time.

Mechanical lifting points are provided.

Can be retrofitted with a customer or application specific ID badge.

Safety keyway prevents accidental disengagement of the lifting key during the handling process.
Available options and accessories
Options
Locked
Badged ('SW', 'FW' etc.)
Ventilation holes
Safety grille
Enhanced anti-slip coating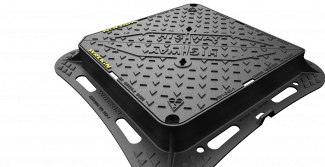 Highway
Double Triangular Manhole covers
Designed and manufactured to meet the enhanced requirements of Highways England's CD 534 v0.1.0 (formerly HA 104/09) specification. The Kitemarked Highway range of manhole covers exceeds BS EN 124:2015 requirements and includes safety and specific design features required by Highways England.