Specialised solutions to meet your needs
Geosynthetics
Our total geosynthetic package has been continuously developed and expanded since 1995, providing all our customers with technical support, specification and design services, helping you find the solution to all your geosynthetic requirements.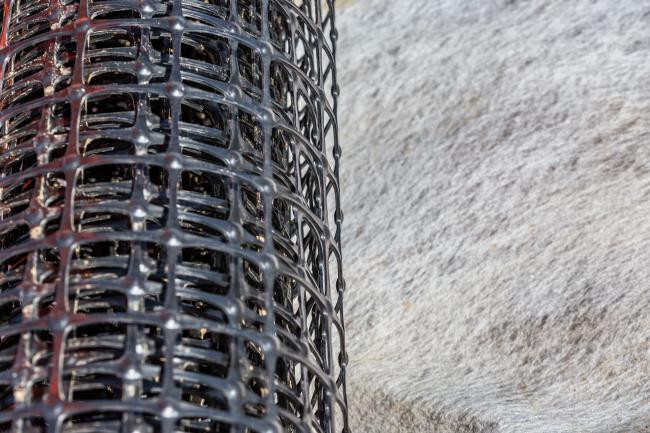 Achieve significant savings
Reduce your projects carbon emissions with geogrids
Wrekin geogrids can play a significant role in reducing carbon emissions across a project. There's numerous ways this is achieved, including:
By reducing the amount of earthworks required on-site before the grids go into the ground. This reduces the amount of plant required, and their associated emissions.
Reducing the thickness of a haul road, compound or similar. This thickness is created with aggregate which requires extraction, processing, and transport. By minimising the aggregate you will significantly reduce embodied carbon. Wrekin geogrids can provide equivalent load bearing capabilities to sub-bases twice as thick, providing aggregate savings of up to 50%.
Minimising the likelihood of repairs. Geogrids provide reinforcement, leading to higher quality, stronger sub-bases, which can result in longer lasting and harder wearing installations, requiring less repairs and maintenance.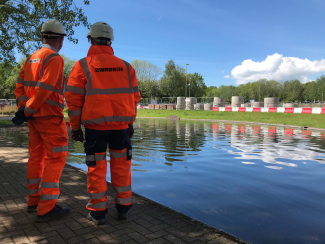 A supportive team
We have developed a strong reputation in the civil engineering sector thanks to our skilled teams wealth of experience. We offer the best technical expertise with exceptional customer support. Our team works with asset owners, developers, main contractors, ground workers and local authorities throughout a construction scheme's lifecycle, including:
Initial project support
Listening and working with customers to fully understand their requirements. We provide pre-tender and tender support to lend a competitive edge.
Product specification
Our technical experts and value engineering service means that you have access to the best advice and support.
Design schemes
Our talented team provides full design services, with the added bonus of supporting documentation and drawings.
Advice and site meetings
We understand the value of regular site meetings, helping to improve communication, giving installation advice and ensuring each project is completed successfully, right down to the project review.