16 years later, our Piccadilly Circus story goes on
Piccadilly Circus is one of the busiest road junctions in Europe and an iconic part of London's West End – what you may not know however is that it is also home to one of our original Unite access covers. This particular installation has enjoyed a tenure of impressive and unprecedented length, approaching almost 16 years in situ with minimal degradation or maintenance required.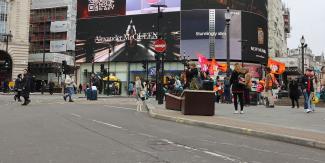 Over 1,500 miles per minute
Department of Transport
In 2021, the Department for Transport reported around 80,000,000 miles of vehicle traffic was travelled over City of London roads, or in other words approximately 1,500 miles per minute. With such heavy traffic flow to account for, when Thames Water approached us to begin specifying new access covers for them, we knew that cover would have a mammoth task ahead of it.
As closing Piccadilly Circus for even a short time would incur immense costs and disruption, the right specification had to be one that would last a long time with minimal maintenance required.
Having considered the circumstances, we recommend our then-new Unite 600x600m option. Part of our highest quality range, its innovative design, thoughtful use of materials and patented features meant we could give a warranty that even under heavy traffic, its lifetime would span ten years, at least.
Despite this, the five covers installed exceeded expectations and have now surpassed 16 years in use, with no signs of degradation or reported failures.
Dave Sanders, our head of technical sales, said: "Though we've made tweaks and small improvements through research and development, the Unite range is largely the same design as it was 16 years ago. This is a testament to its purposeful design and high-quality manufacturing. Our work with Thames Water has played a large part in this.
"Through our continued work together we've demonstrated that our products can perform in the most punishing of environments – something that can't be replicated in a laboratory or a testing facility. If they can survive Piccadilly Circus' double-decker buses for 16 years, I am confident they can perform anywhere – and if anyone thinks differently then we are ready for a challenge."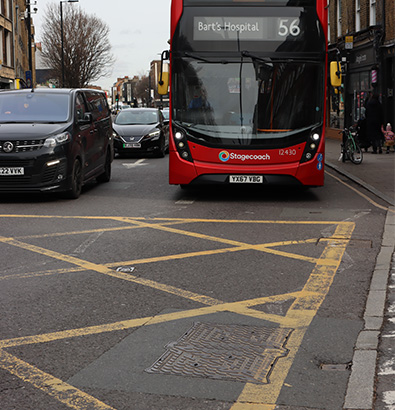 "

Wrekin has been a trusted supplier of ours for 17 years now and their products are industry-leading for good reason. Longevity and durability are key criteria when it comes to access covers, which the Unite range undoubtedly offers. We're reassured to have a supplier we can trust to continually provide high-quality solutions for our range of needs.
Piccadilly Circus was one of the first areas we supplied for Thames Water and has been the foundation for a longstanding and successful partnership ever since. The Unite range has now been installed in more than 100,000 locations for the water services giant, and otherwise more than half a million locations elsewhere across the country.