Wrekin Products were approached by consultant Buro Happold to discuss the redevelopment of the Compton and Edrich Stands at Lords Cricket Ground, St John's Wood, London.
The redevelopment proposed, required two bespoke covers that could interact with pre-existing valves and hydrants below.
Both covers would need to satisfy Thames Water and Fire Brigade specifications.
One of the covers was required to have an infill finish but was also required to accommodate standard ductile iron hydrant and valve covers.
Our challenge was to provide a cover that was partly recessed to allow an infill but also to allow easy access to the valve and fire hydrant below by virtue of standard Ductile Iron Surface Boxes.
Following our initial site visit to discuss the requirements Wrekin designed a hybrid product combining a Galvanized mild steel recessed deep infill cover and frame and two standard Ductile Iron Surface Boxes within the body of the Steel cover.
This unique design kept the visible surface area of the cover to a minimum but also produced a product complying with Water Utility specifications and Fire Brigade specifications where a standard Wrekin Fire Hydrant cover provides swift / immediate access to the fire hydrant itself in the event of emergency.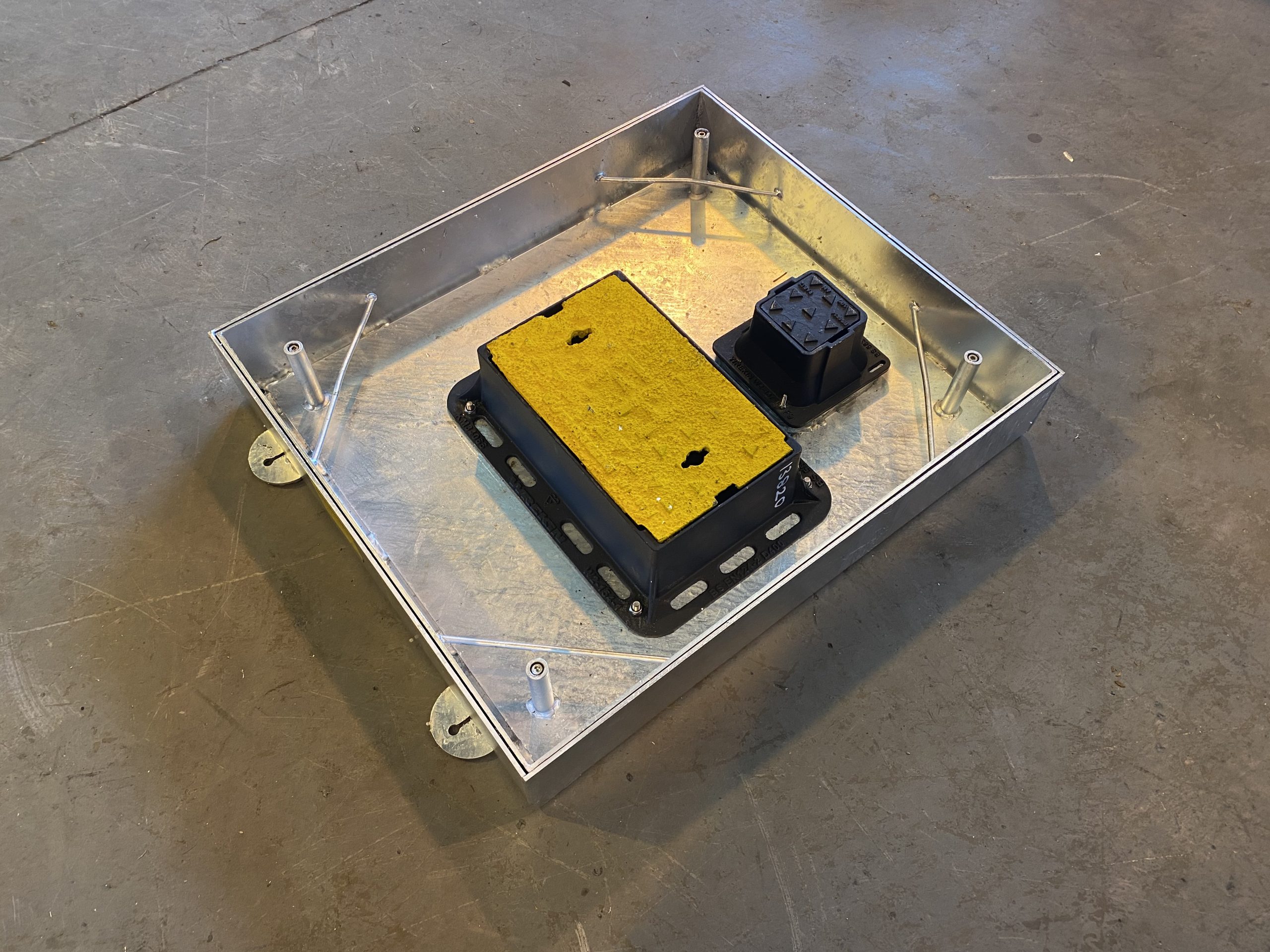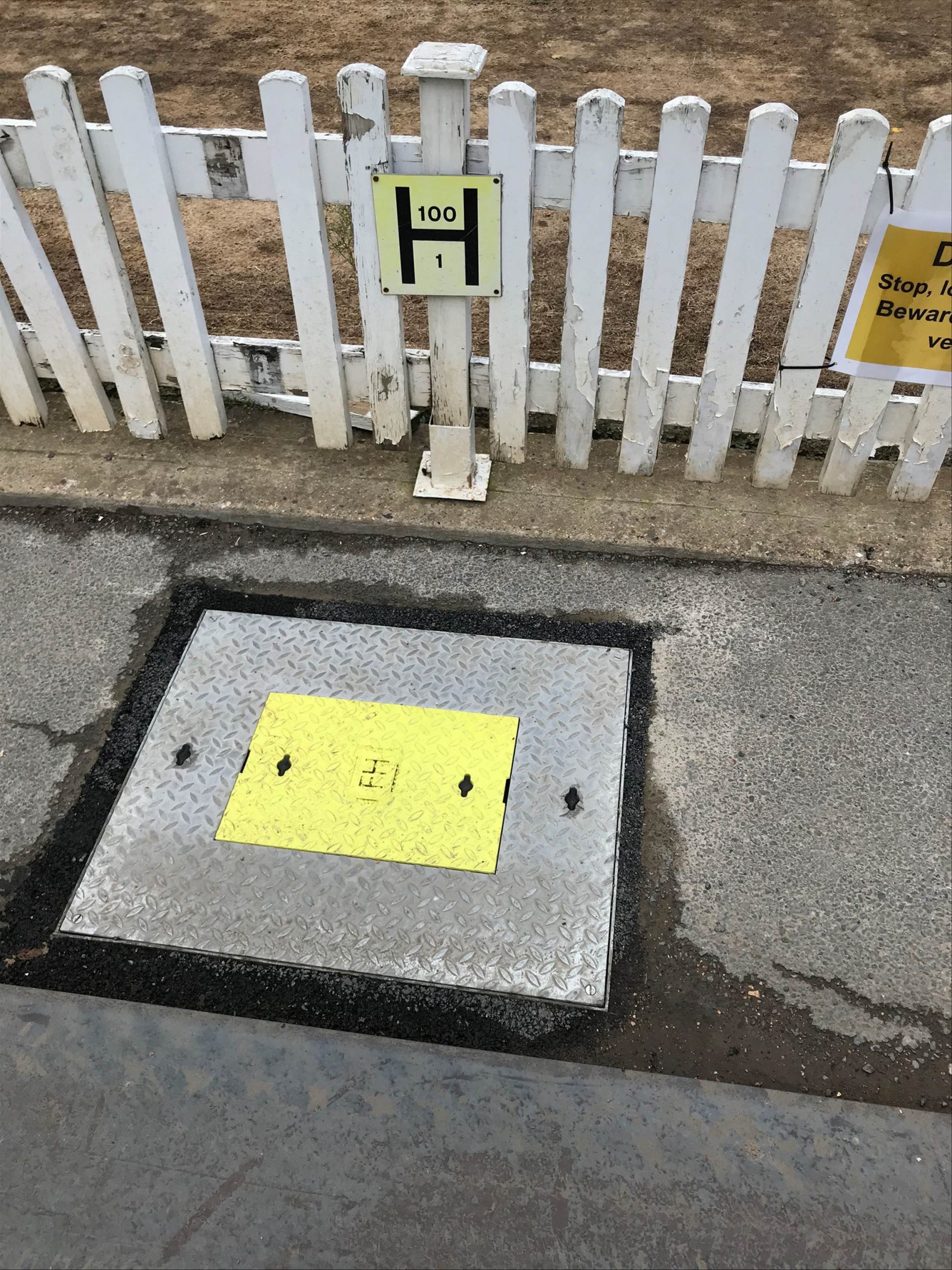 The second cover was an equal challenge, ideally this cover should incorporate all the features required by the first cover, but our site inspection revealed that the available depth between surface level and the top of the equipment in the chamber could not accommodate a deep recessed infill cover and frame.
This was a huge problem as it meant that we could not insert a standard Ductile Iron Fire Hydrant cover and frame and would therefore not comply with Water utility / Fire Brigade specifications.
After much discussion we were tasked with providing a shallow frame Steel Access Cover and frame incorporating a standard size Fire Hydrant cover within it – albeit not of the standard depth or material.
We were further tasked with making the insert look as close as possible to the usual thing – the thought being that in the event of emergency the Fire Brigade must quickly identify where the cover is and not be left trying to identify it.
We solved the problem by producing a standard sized cover which incorporated the standard FH badging, lifting key holes in standard positions and quick release prising slots.
Once the approval was received the covers were manufactured and installed by FitOut UK.