Smart motorways are designed to increase traffic capacity and relieve congestion while maintaining safety. One of the main ways in which increased capacity is achieved is by using the hard shoulder for traffic.
The M60 – M62 smart motorway forms an important part of the main east-west transport corridor, linking Merseyside and Greater Manchester with Yorkshire and the Humber. It is used by over 180,000 vehicles per day.
The project was a joint venture between Balfour Beatty, Carillion, BAM Nuttall, Morgan Sindall, Costain, HHJV and F&G.
For a smart motorway to achieve its aims, it is critical that all elements of the infrastructure are robust, safe and require minimal maintenance.
Wrekin Products worked closely with the client, offering technical advice and adapting the specification of the product to ensure it would provide the optimum solution. As a result, Wrekin was invited to supply V grates for the scheme.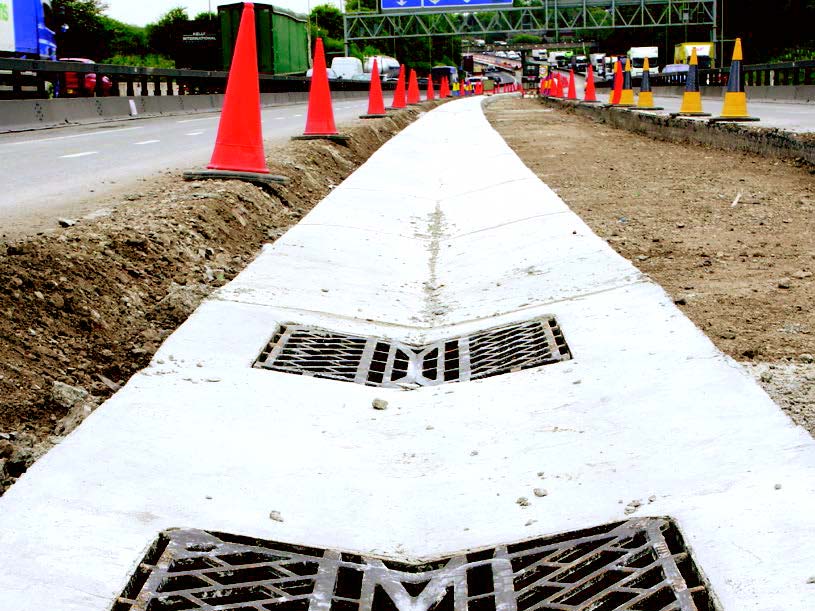 "

Wrekin Products engaged Manchester Smart Motorways at both a buying and engineering level, getting actively involved from the very early stages. By providing product samples and making site visits to discuss and prove the suitability of the product for the project, they ensured we got exactly what we needed. Further visits were made during installation, providing helpful guidance. Wrekin's high level of customer service was maintained from beginning to end.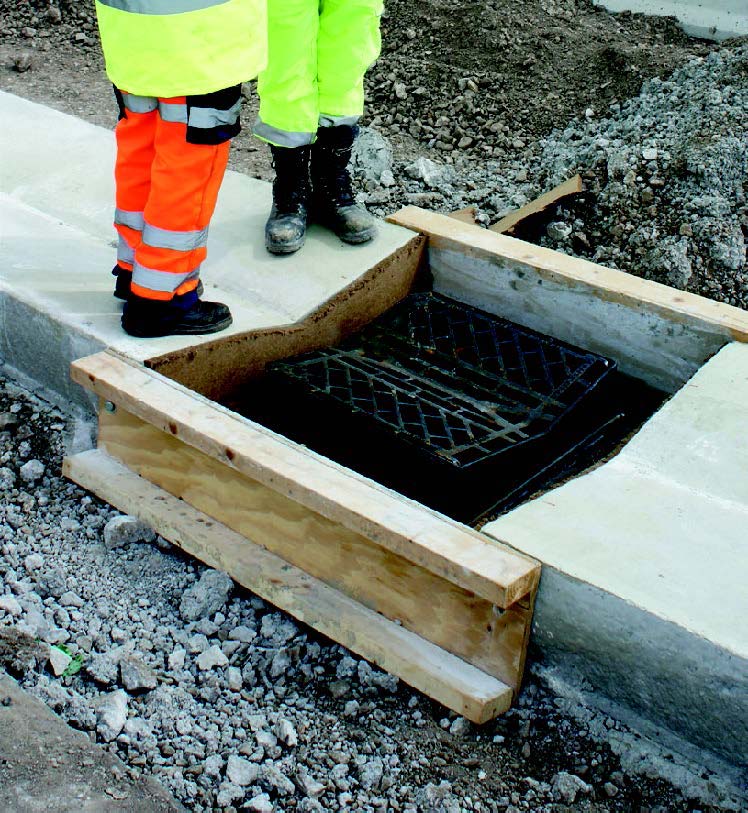 Wrekin's V gully range is ideal for use in carriage surface water drainage channels with a profile that suits slipform concrete channels. As a safety-critical product, this design incorporates a spring lock, safety lifting keyway and captive anti-theft hinges.
The Highway range of access covers and gully grates conform to BS EN 124:2015 and includes patented safety provisions and design features to ensure safe and robust performance. Deliveries of the V grates were carried out at a time and date to suit the contractor.
Wrekin Products' V grate range is designed for use in Group 4 D400 class environments and is perfectly suited to projects such as smart motorways. The range exceeds the requirements of Highway England's HA 104/09 guidance.
Manufactured from strong and highly durable ductile iron with enlarged frame corners to help dissipate the load and with a minimum area of 2200cm², surface water is evacuated efficiently.
Ease of access results from this being a hinged product but with captive hinges the rick of theft is reduced and cleaning made easy.
Following the approach from and subsequent discussions with Manchester Smart Motorway JV product samples were sent for approval to the scheme's engineer. Once approval was granted, an order was placed for 400 units.
After delivery, Wrekin's team visited the site to observe the installation, ensuring the site operatives were happy with the product and were installing it correctly. Wrekin continues to engage with the senior engineering team to determine any special requirements they have going forward.