Tristar
Grade B Surface boxes
Tristar Grade B surface boxes feature an innovative design with the collar integral to the surface box. This provides a stronger assembly and removes the need to locate extra components on site. Manufactured from ductile iron, conforming to BS 5834-2 and designed to withstand occasional traffic and loads up to five tonnes.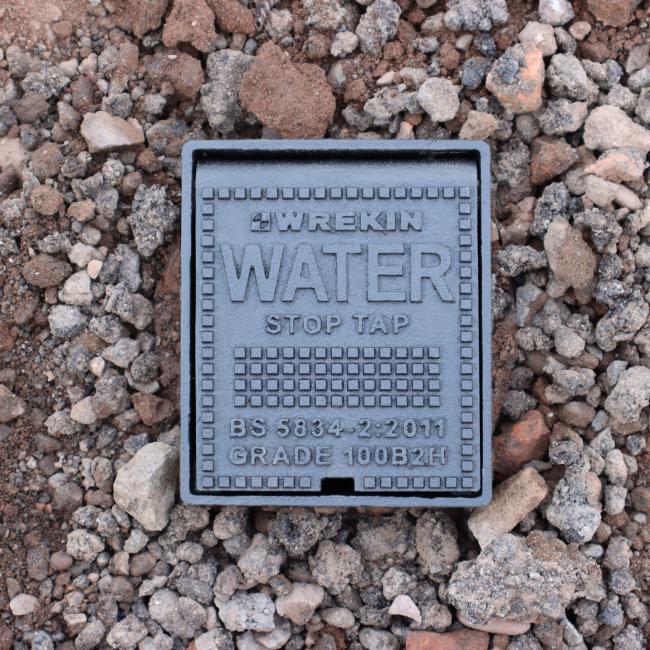 Created with ease of specification, installation and simplicity in mind. Our Grade B surface boxes solve many of the common issues found in plastic alternatives.
Plastic surface boxes have become common place in the UK, but have their problems. Usually, they are constructed of a four piece stop tap chamber system, involving a tap chamber base, guard tube, sleeve and surface box. This has lead to a significant number of failures, and poses environmental issues around the use and recyclability of plastic.
Our Grade B surface boxes are made of ductile iron and reduce the components required to three, by incorporating the sleeve into the surface box. This provides a more durable and recyclable assembly saving time and money in replacements, parts sourcing and minimising embodied carbon.
The range is designed for use in areas that are subject to occasional vehicle access and available in three clear opening sizes.

Simple and effective
Integrated stepped collar
The simple and effective integrated stepped collars accommodate common sizes of guard tube, from 120mm to 200mm.
With this solution the two most common failed parts of a stop tap box assembly come as one rigid structure, made of durable ductile iron. This also removes the need to store and locate extra parts on site, which results in lost time and money finding and sourcing them.
Our Grade B stop tap box is compatible with pipes from leading suppliers including Polypipe, Wavin, OSMA, Sky Plastics and Brett Martin.
Surface boxes
Manhole covers - Square to round
Stock code
Range
Overall frame length
(A)
Clear opening length
(C x D)
Frame depth
(E)
Base opening length
(F)
Datasheet
My Wrekin
DBH0B3/1311
Tristar
Ø 210 mm
110 mm x 130 mm
75 mm
Ø 155 mm
DBH0B3/1512
Tristar
Ø 235 mm
125 mm x 150 mm
75 mm
Ø 185 mm
DBH0B3/1515
Tristar
Ø 250 mm
150 mm x 150 mm
75 mm
Ø 205 mm
Related products
Our extensive range of surface boxes are suitable for light trafficking and Grade A applications in the carriageway.