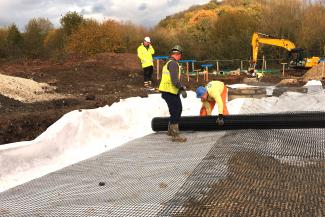 Geosynthetic solutions from the experts
Our geosynthetic project design and specification services have established us as one of the UK's leading suppliers.
Our extensive range includes ground stabilisation, reinforcement, erosion control, drainage, environmental protection and grass protection.
FasTrack and MultiTrack geotextiles, and E'GRID geogrids are amongst our most popular ranges, having been used throughout the UK on countless critical infrastructure projects.
We are always on hand to provide you with the knowledge you need. Offering to help and support you every step of the way, from project design and specification through to delivery, installation and beyond.
Solutions
Our products, systems and services can help to provide solutions to everyday civil engineering problems.
Take a look at the key project areas where we can help you to save time and effort, all while increasing safety and lowering whole life cost.
We're ready and able to help
Our systems, services and solutions are perfectly positioned to offer significant savings in a construction market which is experiencing increased pressure. The demands on the construction sector have never been greater, with significant demand in terms of new house building and generation defining infrastructure projects to improve transport and energy generation.
Our innovative solutions can offer time, cost and hassle savings to all involved in the process of specifying and installing our civil engineering solutions.
roadworks carried out every year on UK roads.

2.5

million

new homes required every year by 2025 in England.

300,000

to be spent in 2021-2022 on economic infrastructure projects in the UK.

£

27

billion

The UK aims to be net zero emissions by 2050.

0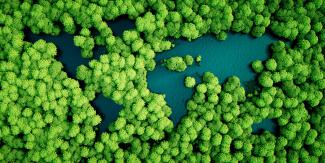 Building sustainability into everything we do
With the recently released IPCC report on climate change there has never been a more critical time to be aware of our impact on the environment - and Wrekin and the wider civil engineering industry takes its responsibilities extremely seriously.
We are committed to working towards minimising the environmental impact of all our activities, from developing products that increase whole of life performance, to recycling and reducing waste and emissions wherever we can.