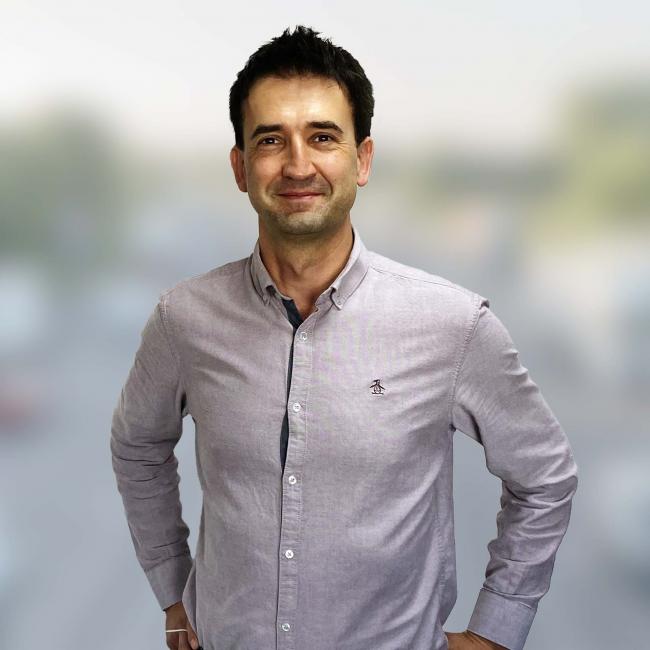 Commercial Director
Simon Turner
Simon runs the day-to-day operations at Wrekin – the logistics, warehousing, sales, purchasing and all commercial aspects of the business.
He originally had no plans to join the business his dad, Stan Turner, had started more than 30 years ago but took a summer job there after finishing university – and the rest is history.
He's been involved in every aspect since, from offloading containers to developing new products. He's particularly proud when a member of the team reports back that a solution the firm has designed for a client has had great results.
He also admits to keeping an eye out for Wrekin products on roads and sites around the country, even if he does get some strange looks!
A passionate sports fan – particularly of his beloved Nottingham Forest – he enjoys spending time with his daughters, playing golf and experimenting in the kitchen.
Martin Neale | Director of Sales
Martin is responsible for looking after the sales side of Wrekin's business internally and externally, for both sales and specification.
With 34 years' experience in the civils industry, during which time he worked for a mixture of manufacturers and builder's merchants, he joined Wrekin in 2018 after being drawn to the company thanks to its reputation in the industry as being a market leader that provides a great service.
A mentor at heart, Martin has enjoyed watching the team grow, develop its knowledge and continue to push forwards and innovate new products for the benefit of its customers.
In his spare time, Martin can often be found out walking his two dogs, Rolo and Lulu, cheering on his favourite speedway racer, Chris Harris, or planning his next house move – he's lived in 12 different houses over the past 30 years!
Simon Gibson | Technical Director
Simon joined Wrekin in 2015 with a decade's worth of experience in research, innovative design, product development and pioneering new methods of working.
Now, he manages Wrekin's international technical team, which is committed to delivering new product developments and constant refinements to the business' portfolio, and oversees production at our Lichfield site.
As chair of the Road Surface Treatments Association's Ironworks Committee, Simon is also responsible for standards advocacy and product compliance.
His proudest moment is supporting the team to recreate and widen Wrekin's Highway range of manhole and gully tops, which can now be spotted installed on roads across the country – working to keep the UK safe.
When he's not at work, you can find him spending time with his family on a boat – either racing on lakes or exploring around the coast.