Fast fix for stolen gully grates
While theft of gully grates has decreased in recent years, it is still a significant issue. Barry Turner, Technical Manager at Wrekin Products, explains a possible solution.
The Scrap Metal Dealers Act 2013 which was commenced on October 1, 2013 was introduced to tackle rising levels of metal theft.
It imposes strict conditions on scrap metal dealers, giving authorities the power to enter and inspect premises for items such as drain covers and issue fines up to £5,000.
A review of the Act was presented to Parliament in December 2017. In the review, despite the significant reductions in levels of metal theft over recent years, the Government recognised the serious impact that these crimes continue to have on victims and the wider community.
In Nottingham in April of this year, for example, more than 35 metal drain covers were stolen across the city in just one day, leaving deep rainwater drain holes uncovered in the Bilborough, Wollaton and Radford areas of the city, endangering cyclists and pedestrians and with the potential to cause damage to cars.
In the same month, Reading Borough Council's trading standards team reported seven thefts of gully grates in a day.
More recently in June, Wakefield Council's transport chief said that thieves were turning roads into potential death-traps by stealing drain covers to sell for scrap. It was reported that more than 220 gully covers had been taken over the previous year from roads across his district.
These are recent cases of gully grate thefts that have been reported in the media and there will have been more.
The dangers that uncovered drains present go without saying and the need to take rapid action is paramount.
Responding to gully grate theft often means several visits by maintenance crews to complete the removal of the remaining frame and replacement and reinstatement of a new frame and cover assembly, leading to increased traffic disruption and extra cost.
A quality, safe and fast temporary fix to keep roads open when thefts occur is MultiGrate from Wrekin Products.
This cost-effective solution is a composite grating which can be sized on site to replace almost any missing gully ironwork and provide an instant temporary fix.
Robust
MultiGrate is designed to be fitted by a maintenance crew on the first visit. The robust design forms a secure temporary replacement until a permanent one is installed.
Weighing less than 13kg, it can be easily handled by a single operative and cut on site to fit the exact size of the gully, using standard tools. Built-in cutting guidelines ensure an accurate fit with most inspected gratings.
The slot apertures have been designed to replicate BS EN124 requirements so that the temporary replacement will continue to evacuate water from the carriageway equally as well as the stolen item.
Using the supplied accessories, MultiGrate can be interference-fitted into the in-situ frame to provide continued traffic stability.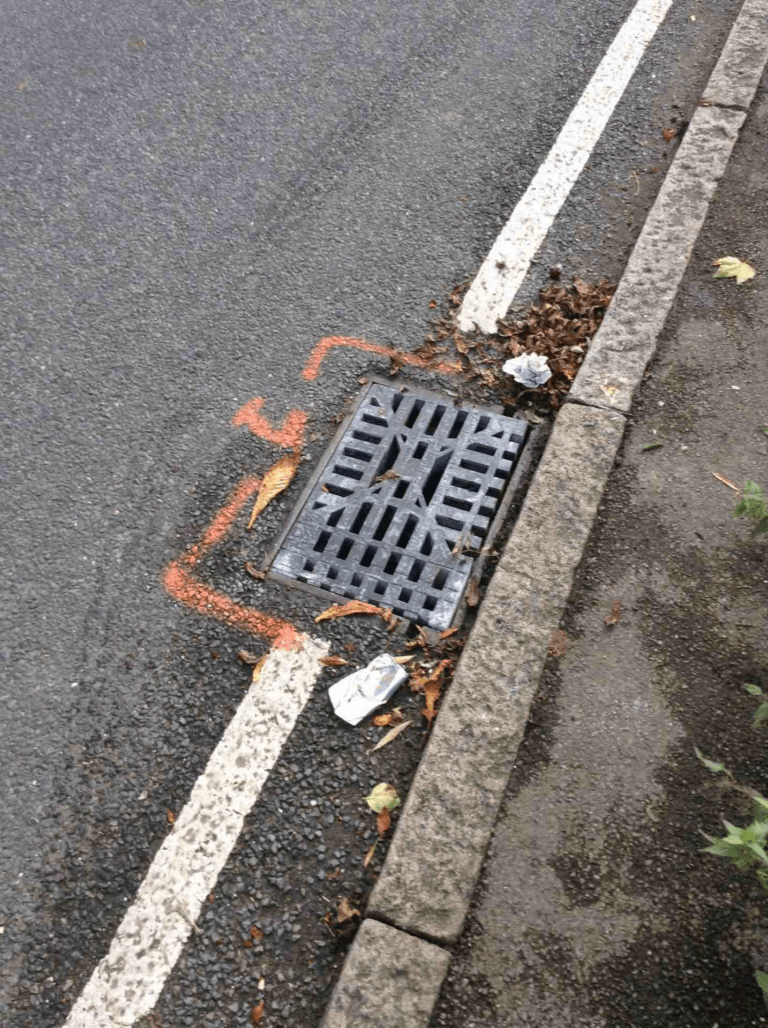 The way the product works was demonstrated in the Uttlesford area of Essex where dozens of gully grates were stolen over a three-day period at the end of last year.
Around 40 ductile double triangular gully grates were removed by thieves in a semi-rural area which incorporates Saffron Waldron, Bishop Stortford and Braintree, putting vehicles, drivers and pedestrians at risk from hazardous open gullies.
MultiGrate was used here to make both 100mm and 150mm deep grating locations that had been targeted by thieves safe. It was described by Ringway Jacobs Essex Highways Works Supervisor Jim Collins as "a quick, easy and cost-effective solution to the problem."
Following full reinstatement in the affected area, the MultiGrates have been retained by maintenance crews for recycling to other emergency situations.
The ability to do this reduces the cost per unit/use and improves key performance indicators (KPIs) on waste management.
To be prepared and enable a rapid response, it makes sense to keep a MultiGrate in maintenance crew vans or to have a few in stock at the depot.
The MultiGrate brochure provides more details and we are always happy to discuss solutions, including anti-theft ironwork options, with interested parties.