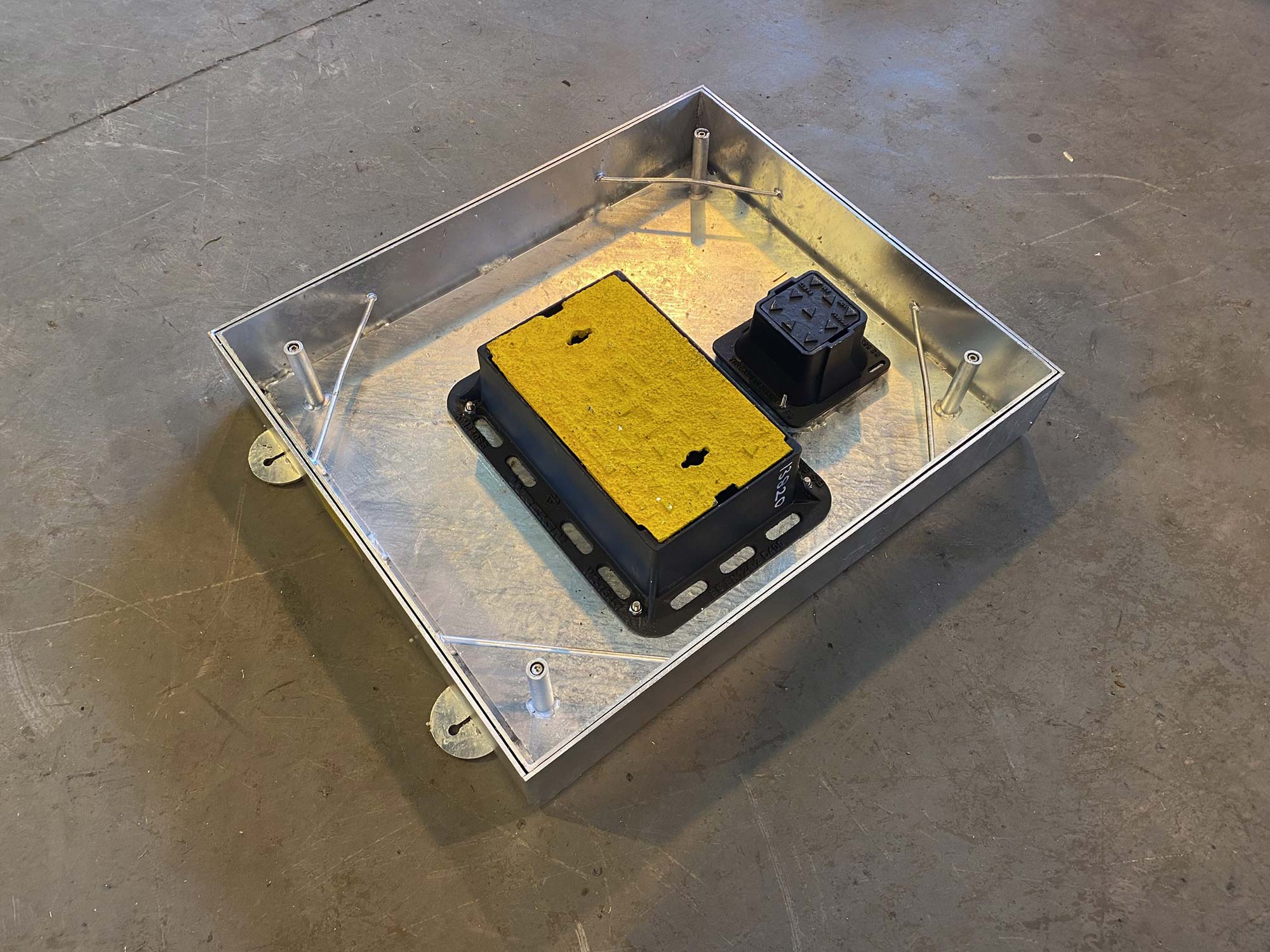 The importance of site visitations when specifying steelwork
Due to a lack of regulations and agreed industry standards, specifying the right steelwork for a project can be a minefield. Paul Shaw, director of fabricated steel at Wrekin Products, discusses the importance of expert site visitations when it comes to engineering cost-effective, long-lasting, and practical solutions.
Each month, there are more than 40,000 searches for steel access covers on Google – showing a huge demand. But with so many options available, specifying the right solution for a job can be complex. This is made even more complicated due to an absence of steel regulations and clarity on exactly what is required to ensure safety.
Universal challenges faced by engineers
Access covers are safety critical; in certain circumstances, failure or misuse could lead to injury. It is, therefore, important to choose a product that incorporates features to eliminate these failure mechanisms and minimise safety issues. However, without regulation, it is difficult to know how to achieve product designs that combine simplicity and safety with cost efficiency and longevity.
Solving problems with custom-made solutions
There is never a "one size fits all" product and each scenario will present its own challenges and requirements that need to be taken into careful consideration when creating a solution. Getting a specialist engineer on-site to develop a specification tends to be an afterthought, but it is vital for providing the right solution that delivers the client's brief – allowing engineers to forge strong relationships with their contacts.
Designing bespoke steel covers for an artistic transformation of a city street in Jersey
Pitt Street, which is close to St Helier city centre in Jersey, is an important entry point to the main shopping area and includes a public open space at the nearby Charing Cross. Previously, a public art consultant had described the street as a "dark and dirty cut-through". But in 2018, the Channel Islands Co-operative Society transformed the site into a key pedestrian route and piece of public art.
Our team was appointed by Axis Mason Architects to provide practical yet aesthetically pleasing steel covers that reflected the art installation, which was designed to suggest the movement of water – involving zig-zagging paving slabs with different coloured stone rippling through them.
Due to the unique design of the pavers specified for the scheme and to not detract attention away from the piece of art, standard covers were unsuitable for the project. There was also a requirement for the supply of the chambers, on top of which the covers were to sit.
In order to fully understand the exacting requirements, our team met with the architect on-site and offered full design assistance and technical support to provide a solution. Wrekin designed and produced bespoke units and also supplied the structural pre-formed chambers – providing a total package solution for the iconic site.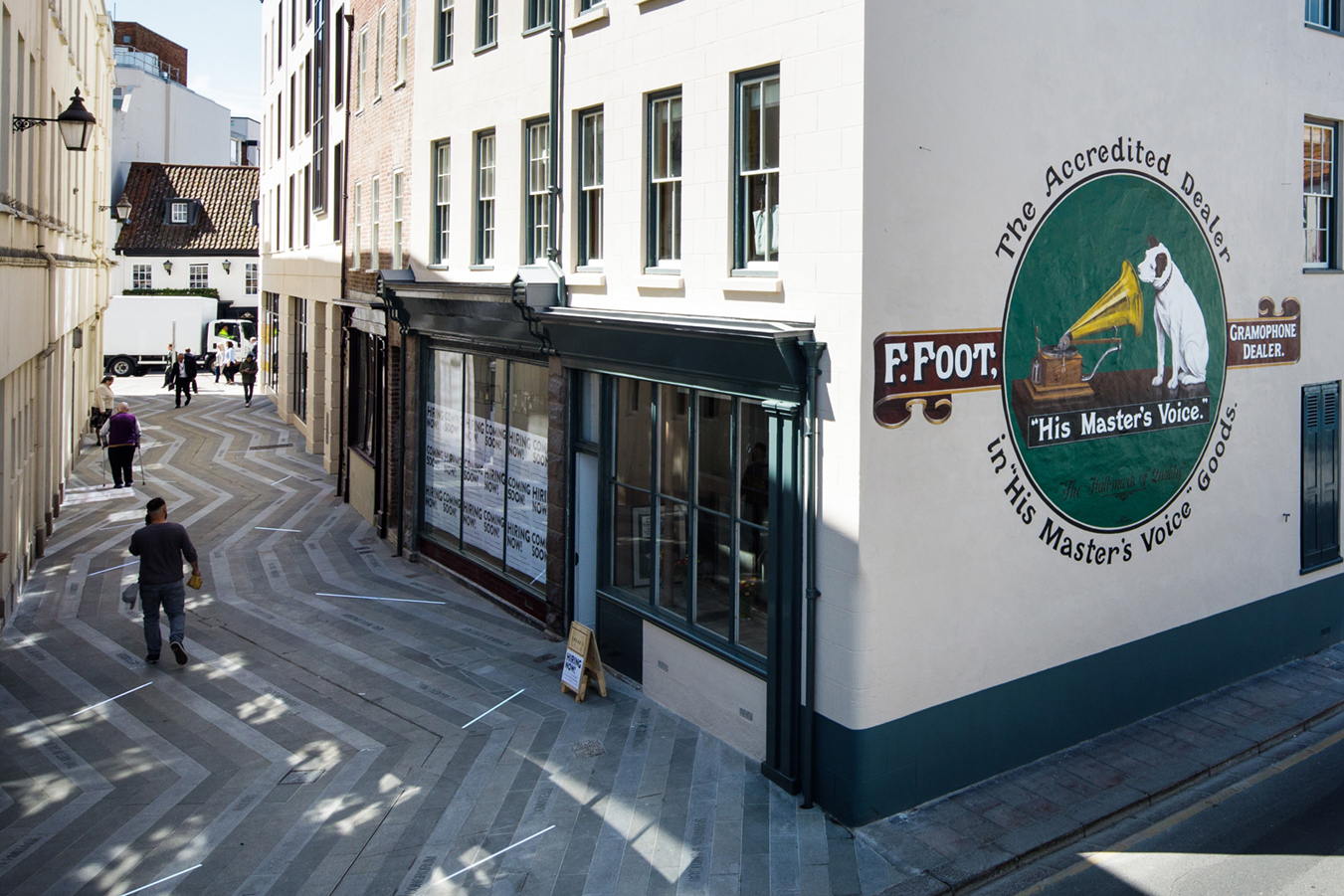 Bespoke sizes and features, including a cover with a peephole, together with an enhanced level of galvanising (140 microns instead of 70 microns coating) due to the location's close proximity to the coast, were, ultimately, specified – creating steel covers that complement the piece of artwork and walkway.
Creating tailor-made fire hydrant covers for Lord's Cricket Ground
The Compton and Edrich stands at Lord's Cricket Ground in London are currently undergoing a £52 million redevelopment that, once complete in May 2021, will increase capacity by 2,600 to 31,600. Our team supported consultancy Buro Happold with the creation of two bespoke fire hydrant covers for the scheme.
Following our initial site visit to discuss the requirements of the redevelopment, it was evident that two unique covers would be needed that could interact with pre-existing valves and hydrants below, while simultaneously satisfying Thames Water and London Fire Brigade specifications.
Each cover presented its own different challenges. The first was required to have an infill finish but also needed to accommodate standard ductile iron hydrant and valve covers. Therefore, our goal was to provide a product that was partly recessed to allow an infill, but also to enable easy access to the valve and fire hydrant below by virtue of standard ductile iron surface boxes.
With this in mind, we designed a hybrid product, combining a galvanised mild steel recessed deep infill cover and frame with two standard ductile iron surface boxes within the body of the steel cover. This one-of-a-kind design kept the visible surface area of the cover to a minimum, but also ensured the product complied with water utility and fire brigade specifications – guaranteeing swift, if not immediate, access to the hydrant itself in the event of emergency.
The second cover, ideally, should have incorporated all the same features required by the first – but it wasn't quite as straight forward as this. Our site inspection revealed that the available depth between the surface level and the top of the equipment in the chamber could not accommodate a deep recessed infill cover and frame. This presented us with a complicated problem to solve.
It meant that, as we could not insert a standard ductile iron fire hydrant cover and frame, it would not comply with the specifications it needed to satisfy. After much discussion, we were tasked with providing a shallow frame steel access cover and frame that could incorporate a standard size fire hydrant cover within it – albeit not of the standard depth or material that would normally be used.
In addition to this, we were asked to make the insert look as close as possible to the usual product due to it being essential that, in the event of emergency, the fire brigade could quickly identify where the cover was without any struggle as to recognising what it is. This was resolved by producing a standard sized cover that incorporated the usual fire hydrant badging, lifting key holes in standard positions and quick release prising slots.
Approval for both covers has been received and the products are being manufactured and installed by contractor Fit Out UK.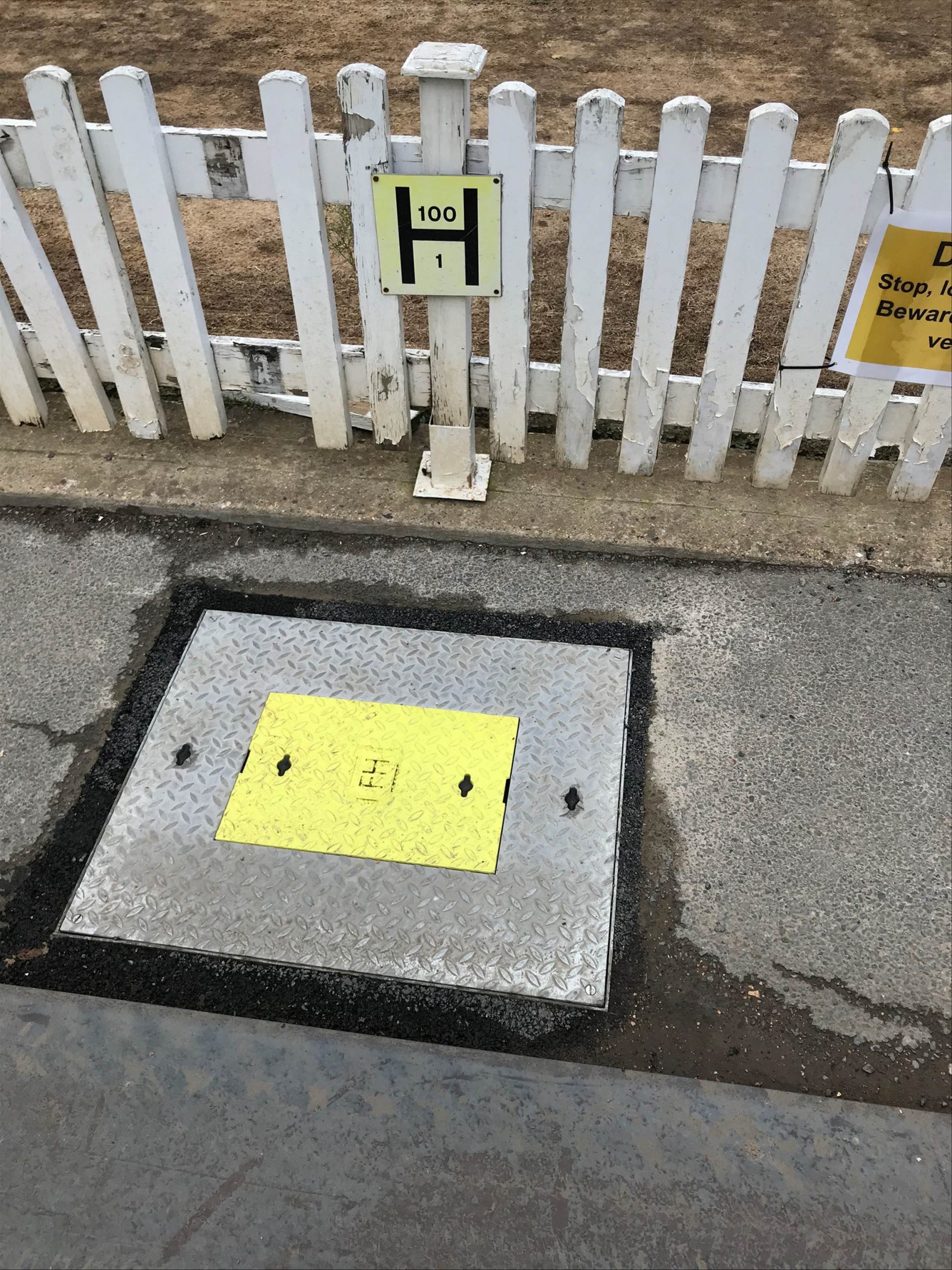 In conclusion
There is a never a "one size fits all" product when it comes to steelwork and each scenario will present its own challenges and requirements that need to be taken into careful consideration when creating a solution.
An innovative approach to design and manufacture – alongside technical expertise and a highly-skilled team – means cover solutions can be offered for any chamber size in any location. By making an initial site visit, civil engineering designers are able to establish the completely different characteristics each steel frame requires and create a solution that ticks all the necessary boxes.