Our products
Solid top pressed
Single seal and Double seal covers that include a surface pattern designed to avoid water pooling. The covers also have notch-less, die-drawn corners giving no sharp exposed edges, no cut exposed edges which improve corrosion resistance and a continuous surface seal for avoiding water ingress and odours.
Our solid top steel access covers are available with both a pressed and chequer pattern.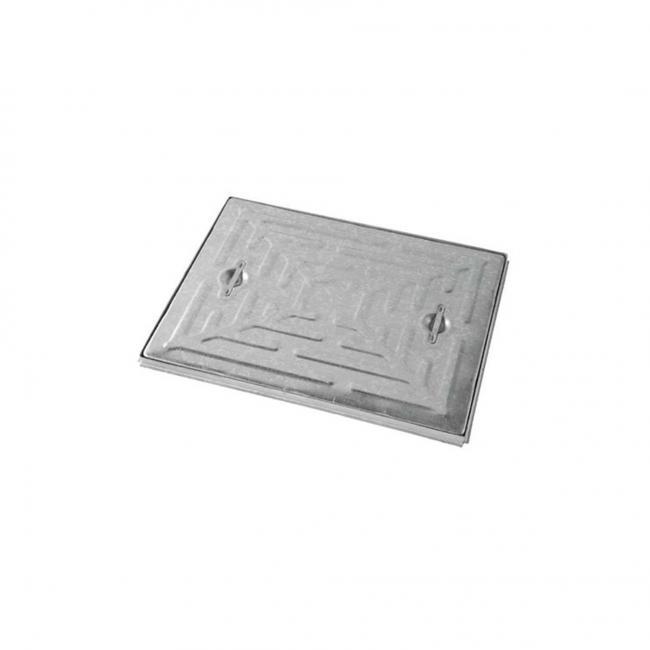 Hot dipped galvanised for corrosion resistance.

Keyway lifting points are provided on the frame for safe handling.

Integrated lifting handle.
Single seal products
Single seal is achieved by a simple labyrinth arrangement enhanced by the continuous surface of the cover at the corners. The labyrinth can be filled with grease providing a low to moderate level of resistance to gaseous and/or liquid ingress and/or egress under normal atmospheric pressure. 
Double seal products
This range of pressed steel covers come with steel frames and are available in a comprehensive range of sizes and weight loadings. Galvanised to BS EN ISO 1461, this range provides a cost effective solution for the infrequently trafficked environment.

Bespoke steel solutions
We offer a comprehensive range of bespoke steel products and services. We work with you to understand your project requirements and are happy to attend site surveys and provide bespoke CAD design services where required.
Our range includes headwall products including trash screens, raked gratings, hand railing systems and sewers for adoption compliant safety grilles, to ladders, steps iron, safety chains and signs.