Understand the link between poor ironwork installations and pothole creation. Our new whitepaper
Potholes - More than a surface issue
is now available.  
Get your copy
A quality above the rest
Unite™ D400 Gully Grates
Our premium Unite D400 gully grates combine new technology with proven features to deliver a super long-life and the lowest whole-life cost of any D400 gully grate on the market.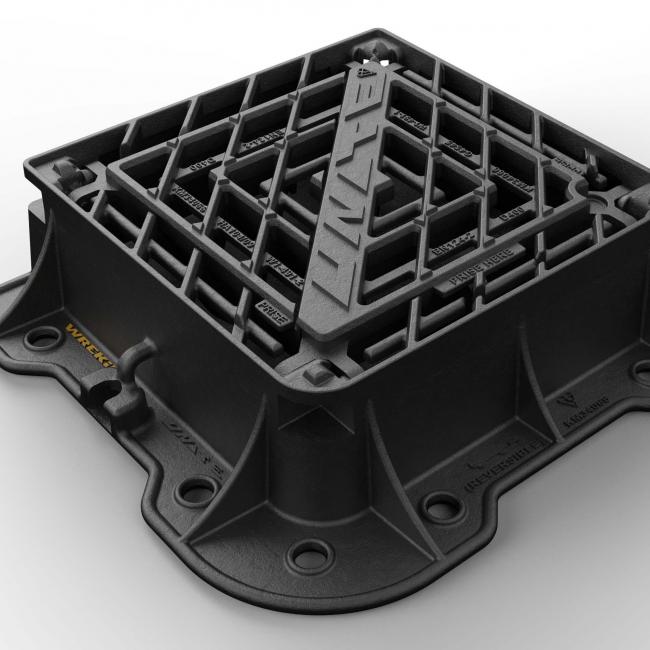 Simply the best-performing gully grates available, Unite has been installed more than 500,000 times to date – with no reported failures. Made from extremely durable and 100% recyclable ductile iron, Unite is packed full of unique design features to ensure an unrivalled lifespan.
Unite brings thousands of pounds worth of savings across the lifetime the grating, while preventing unnecessary road disruption and lowering carbon emissions by reducing the number of replacements or repairs.
Serving on highways for more than 20 years, the key to Unites success is how it minimises seat wear between the frames and the gratings, reducing failures. Unite has the stiffest grating structure in its class, making the seating less vulnerable to any movement caused by flexing during trafficking.

Unite D400 gully grates reduce whole life cost thanks to:
A three-way hinge means they can be easily installed and reversed in any orientation to match traffic flow.
Enhanced pedestrian and cycle safety, a lower secondary grid disrupts surface water flow increasing surface water run off.
Safety-stop hinges prevent covers falling once opened.
Enlarged frame corners help to dissipate loads onto the foundation, increasing reliability.
Mechanical lifting points for easier handling.
Gully grates
Stock code
Range
Clear opening
(mm)
Base opening
(mm)
Overall frame
(mm)
Frame depth
(mm)
Waterway area
(cm²)
Options
My Wrekin
DGHT0D4/4545/KU
Unite
450 x 450
475 x 475
670 x 580
100
1,440

DGHT0D6/4545/KU
Unite
450 x 450
475 x 475
670 x 580
150
1,440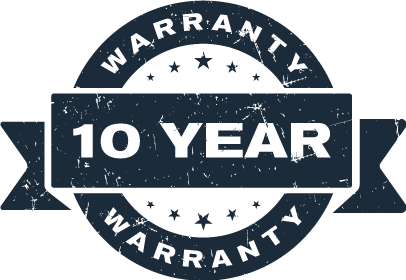 Unite 10 year warranty
When installed with either our Unipak polymer resin bedding mortar, or Instarmac Envirobed® CD534 flowable bedding mortar, the Unite range is available with a 10-year product warranty*.
Due to its unique design and overwhelming success in the local authority and utilities sector, Unite is the proven choice for durability and longevity for highway ironwork installations.
View further warranty information
* Subject to terms and conditions
Anti-flex covers prevent the causes of cover seating wear, eliminating excessive noise and catastrophic failure.

Specially designed cover support geometry reduces movement relative to the frame, minimising seating wear.

The enlarged frame corners help to dissipate loads onto the foundation, providing a longer service life and increased reliability.

Hinged in 3 directions – product can fit in any required orientation.

Mechanical lifting points are provided.

Reversible hinge allows the grating to hinge with the direction of the traffic flow, improving safety.

Safety-stop hinges prevent covers falling once opened.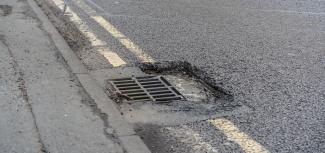 POTHOLES - MORE THAN A SURFACE ISSUE
Helping local authorities find solutions to the UK's pothole problem
Potholes across the UK's road and highway network are a real problem. But did you know ironwork specification and selection can affect and even increase the likelihood of a pothole forming?
Our new report explores;
Some of the ways in which potholes are caused; including identified links to ironwork
What features of ironwork can increase the likelihood of pothole formation 
Suggests solutions you should be looking for when specifying ironwork
and much more.

Rapid reversal
Hinged in 3 directions
Gully gratings should always be hinged with the direction of traffic flow. However, if traffic is reversed on a street, gully gratings could potentially be hinging in the wrong direction. Typically gully grates would need to be dug up and reset, or even replaced entirely if the hinging direction isn't reversible.
Unite gully grates accommodate 3 directions of hinging within the frame. This means the frame doesn't need to be dug up, the grating can simply be reversed within the frame.

Fit and forget
Textured flange underside
The underside of the frame flange has a textured surface. This surface increases adhesion to bedding materials by allowing the grating to use both the adhesive and mechanical properties of the bedding mortar.
Holes are also in the frame allowing mortar to pass from the underside to the topside of the frame. This creates an interlock, securing the frame in place. These features, and more combine, to give Unite installations the lowest whole life cost of any ironwork available. In fact, we're so confident in Unite's longevity it's available with a 10 year warranty*.
*Subject to terms

Help to dissipate the load
Enlarged frame corners
Heavily trafficked ironwork needs to be able to with stand extreme loads for a long time. Key to this is a solid foundation. The enlarged frame corners featured on Unite gully gratings are critical. During the development stages of Unite we analysed where forces are distributed within the frame. We found that the corners take most of the stress. To combat this we increased the surface area of the corners and added rounded frame edges to the circumference of the frame. The means loads and stresses are minimised and any vibrations are safely dissipated, as the smooth edges are more sympathetic to the bedding mortar.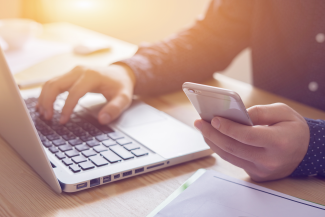 Contact us
Whether you are looking for live project support, or are in the initial stages of specification, we are always on hand and happy to help.