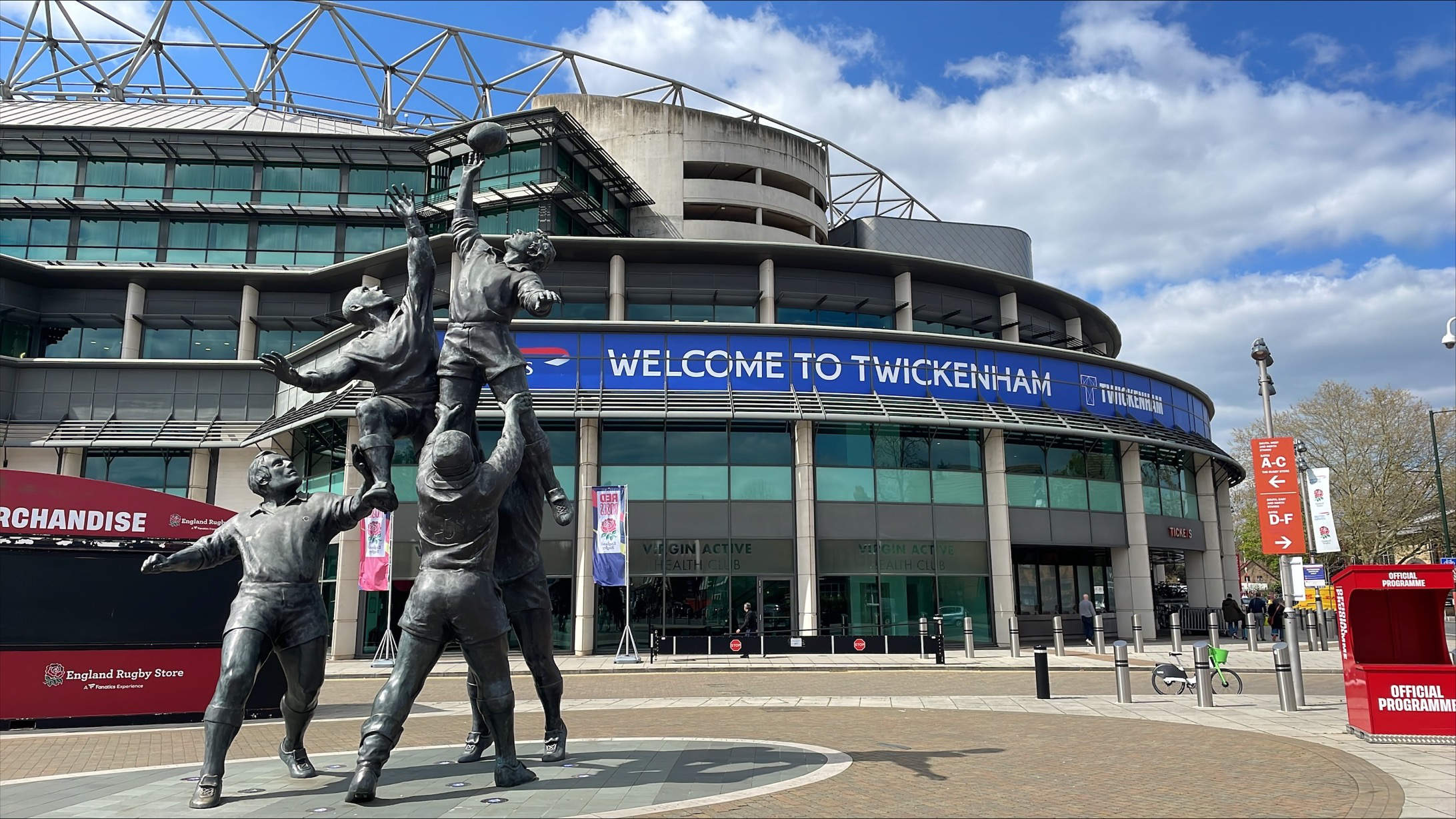 Our latest LGBTQ+ cover is installed at the home of England rugby
Twickenham Stadium, the home of England Rugby, is where you will now find our latest commemorative access cover dedicated to the LGBTQ+ community. Unveiled on the 25 April by representatives from Wrekin, and Thames Water, the creation by our innovative iron design team has been crafted as a symbolic piece of infrastructure to celebrate diversity within the UK.
Situated on the outer concourse at Twickenham, the uniquely designed Unite D400 is one of four LGBTQ+ covers owned by Thames Water – with others found in Reading and Swindon. The venue for this latest installation has been chosen by Thames Water and backed by the RFU to highlight and immortalise a shared loyalty and commitment to diversity.
The icons, logos and iconic rainbow colours – including black and brown to represent LGBTQ+ people from the BAME community – can be seen on the exterior of the ductile iron cover, ensuring stadium visitors will not fail to miss the unique design and message which reads 'Every rainbow needs a little water to shine'.
Simon Turner at Wrekin, said: "We know that our covers are here to stay, given the longevity of our ductile iron, so this is the perfect way to keep Pride in the spotlight. Our collaboration with Thames Water goes from strength to strength, and the extension of this partnership to send an important message pleases us."