Our products
Gully Chute Connector
Our gully chute connectors are designed to fix below a grating or kerb type gully unit with a primary catchment chamber and spigot outlet for onward pipe connection.
Ideal where gully grates are offset to gully pots or where direct surface run off is required, Wrekin's high strength gully chute connector is designed to fix below a BS EN 124 500mm x 350mm gully grate or kerb mounted gully unit to act as a primary catchment chamber.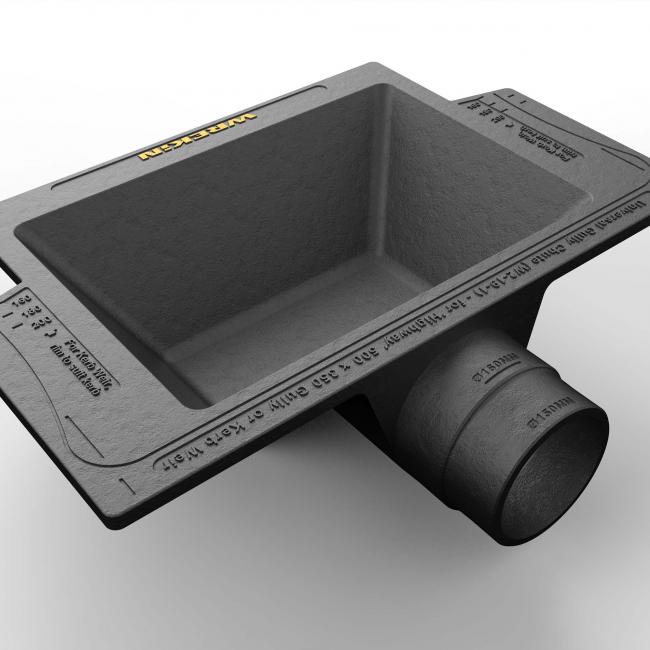 Incorporating a stepped spigot outlet suitable for dual pipe sizes/types, making this product a highly adaptable solution.
The product also features gully grating placement guidelines for ease of installation and a textured top surface to improve mortar engagement.
A flexible solution
Our gully chute connector was designed specifically to harmonise with a number of our existing products, namely our kerb mounted unit and our 3 flanged 500x350mm gully grate assemblies.
The product is designed for installation on a concrete bed with an intermediate adjustment layer of mortar between the gully chute and grating or kerb unit before the backfill material and final road surface is applied.
The gully chute connector can be used in a variety of configurations from group 1 up to group 4, where lanes have been added to the carriageway without moving existing drainage infrastructure.