Compliant and trusted
TriStar D400 Manhole covers
Tristar D400 ductile iron access covers fully comply with BS EN 124:2015 and carry the BSI Kitemark. Tristar contains innovative design features that mark it out from the competition.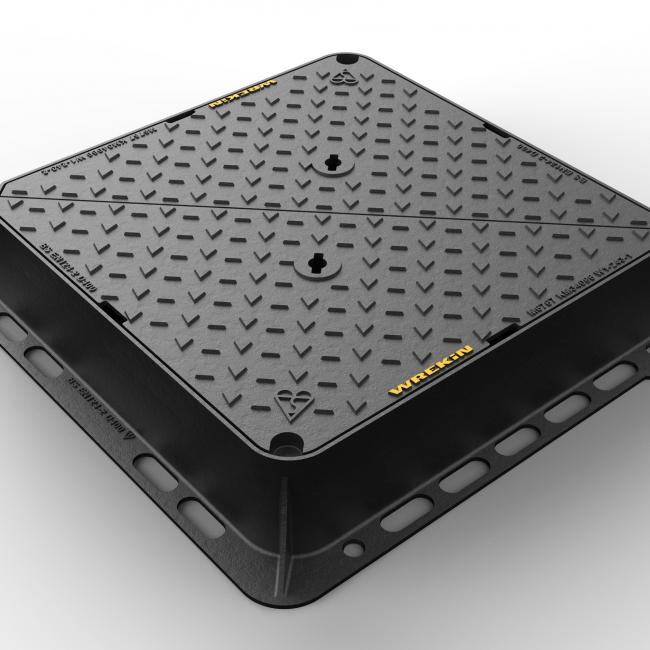 Enlarged frame corners
Spread the load
Traffic sends vibrations through every installation, this vibration will transfer to the foundations, potentially eroding them.
Enlarged frame corners help to disperse the energy and minimise damage. They provide a larger surface area for the energy to transfer through. This helps provide your installation with the longest life possible.
We designed our Tristar D400 manhole covers to last. All rectangular covers in the range have enlarged frame corners.
Indexed corners ensure correct orientation first time, every time.

Safety keyway prevents accidental disengagement of the lifting key during the handling process.
Square or rectangular manhole covers
Square to round manhole covers
Stock code
Range
Clear opening
(mm)
Overall frame
(mm)
Frame depth
(mm)
Options
My Wrekin
DMS1D4/60D/KTSF
Tristar
Ø 600
780 x 780
100
Available options and accessories
Options
Locking
Badged (e.g.'SW', 'FW' etc.)
Ventilation holes
Flood and odour control plate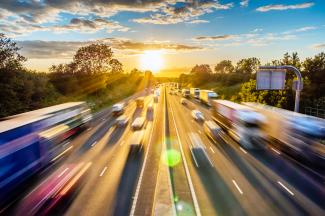 Do you need to upgrade to a CD 534 v0.1.0 compliant access cover?
National Highways CD 534 specification has been updated v0.1.0 and comes with new requirements.
Over 1,500 Annual Average Daily Traffic
E600 manhole covers are to be installed in place of D400 covers where the Annual Average Daily Traffic (AADT) of light goods vehicles travelled on a road is greater than 1,500 in each direction. Check your road traffic stats. 
600x600mm & 675x675mm covers
Following the regulation changes, a lower limit of frame mass has been specified to ensure frames are stiff enough to resist the loads on National Highways managed roads.
Alongside this, a frame depth of 150mm is now required on all installations on motorways, and all-purpose trunk roads.

Rapid frame raising system
ClickLift
ClickLift eliminates the time and resources required to dig out and reinstall frames to suit the final adoptable surface. This eliminates the potential damage to manhole covers during construction and removes the potential for residents' claims for damage to their vehicles and massively reduces disruption. ClickLift provides housing developers with huge savings in terms of time, money and hassle. Allowing whole estates to have their covers raised to the final surfacing level, in as little as a few hours.

The hard hat for your ironwork
Armadillo
Armadillo is a complete range of protector shells, designed to be placed over manhole covers and gully grates to provide enhanced protection during the construction phase.
Armadillo provides protection from construction site traffic, including tracked vehicles, and can be easily removed when the final surfacing is completed. This ensures manhole covers and gully grates can start their service life in 'as new' condition to optimise longevity.