Understand the link between poor ironwork installations and pothole creation. Our new whitepaper
Potholes - More than a surface issue
is now available.  
Get your copy
Our solutions
Roads, Drainage and Access
It is vital that roads, sewers and connecting services comply to adoptable standards. Thankfully, we understand the details, so our customers do not have to. This always means a faster and less painful process during large or small projects.
Some of our customers have experienced problems with the lifespan of their existing manhole covers in the past, and the independent environmental consultancy WRC found that 89% of ironwork failures suffer foundation issues and in 44% of cases, the foundation problems are the sole cause of the malfunction.
Our mission is to take industry and client issues and tackle them innovatively, introducing products that solve these problems, improve standards and lead the industry in whole product life.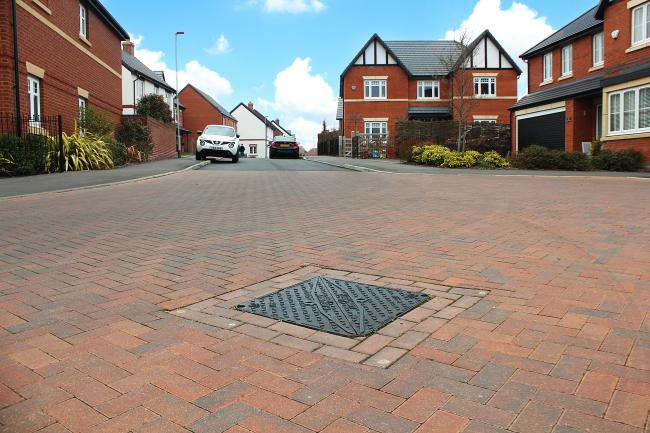 Savings available
At Wrekin we provide solutions to common issues encountered on construction sites up and down the UK everyday. Our solutions save specifiers, contractors and end-users thousands of hours every year as well as providing increased convenience and value.
days disruption caused to road users each year

6.1

million

roadworks are carried out every year on UK roads

2.5

million
The market leading Unite range
Providing a Unite-d front
Our flagship Unite range of manhole covers and gully grates is packed with features that minimise whole life cost and promote best in class safety. Foundation issues are the most common cause of manhole cover failure and so we made sure that our Unite range offers the lowest bedding pressure of any manhole cover on the market. This allows local authorities to simply fit and forget – saving a lot of time and money over the years by removing any need to dig up the roads for repairs and replacements due to failing ironwork.
But the features of the Unite range don't stop there, in fact our Unite range was recently improved and packed with even more features, including the ability to retrofit seal plates, improved mortar grip, improved cover seating area, asset identifier badges and the gratings offer improved cycle and pedestrian safety.
These features combine to ensure that our Unite range provides the longest life and lowest whole life cost of any access cover on the market.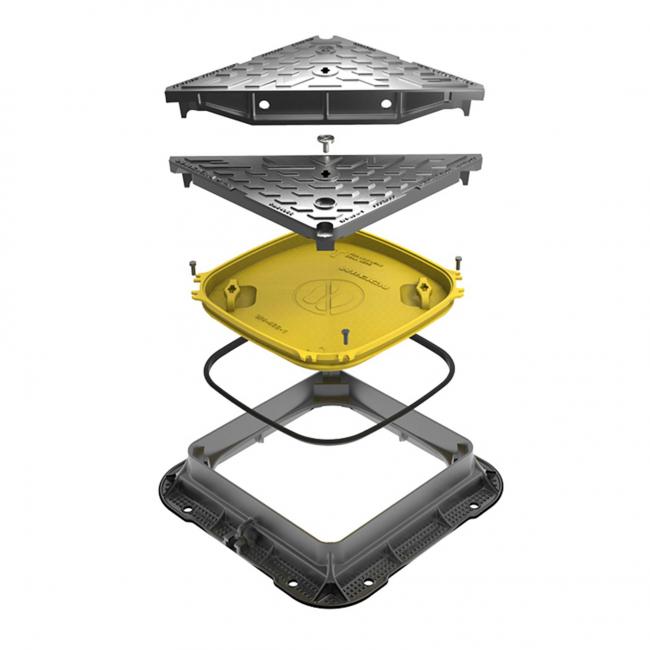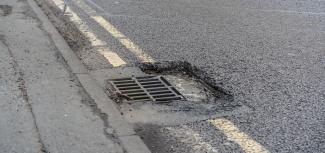 POTHOLES - MORE THAN A SURFACE ISSUE
Helping local authorities find solutions to the UK's pothole problem
Potholes across the UK's road and highway network are a real problem. But did you know ironwork specification and selection can affect and even increase the likelihood of a pothole forming?
Our new report explores;
Some of the ways in which potholes are caused; including identified links to ironwork
What features of ironwork can increase the likelihood of pothole formation 
Suggests solutions you should be looking for when specifying ironwork
and much more.
The right product for every class
Solutions for every load class
Across our extensive ranges of manhole covers and gully grates you  will find the solution required. Whether you need a Group 5 E600 ductile iron manhole cover, a Group 4 V gully grate or a Group 2 B125 PPIC cover, we have the right solution for you, packed full of unique features that ensure cover is built to last.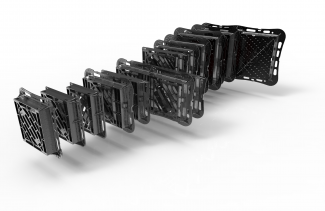 The comprehensive Highway range
Highway is our most comprehensive range of ductile iron manhole covers and gully grates. The range includes D400 and E600 manhole covers for group 4 locations. We also offer hinged variants of both D400 and E600 manhole covers which utilise our Hinged and Lift Out (HaLO) mechanism, known as HaloHinge.
The range is fully third party certified by BSI and carries the Kitemark, compliant to BS EN 124:2015, DMRB CD 534 (formerly known as Highways England specification HA 104/09) and MCHW Series 500.
The Highway range of gully grates are available as 3 flange, 4 flange or V gullies, and are available with clear openings from 425 x 425mm to 600 x 600mm as single gratings and up to 980 x 425mm as double gratings and V gullies sized from 600 x 600mm to 1200 x 675mm with waterway areas up to 5,100cm².
The hard hat for your ironwork
Armadillo
Armadillo prevents construction site traffic, including tracked vehicles, from damaging your ironwork, ensuring manhole covers and gully grates can start their service life in 'as new' condition.
A complete range of protector shells, Armadillo is designed to be easily placed over manhole covers and gully grates, providing enhanced protection during the construction phase while preventing the need for premature repairs and replacements.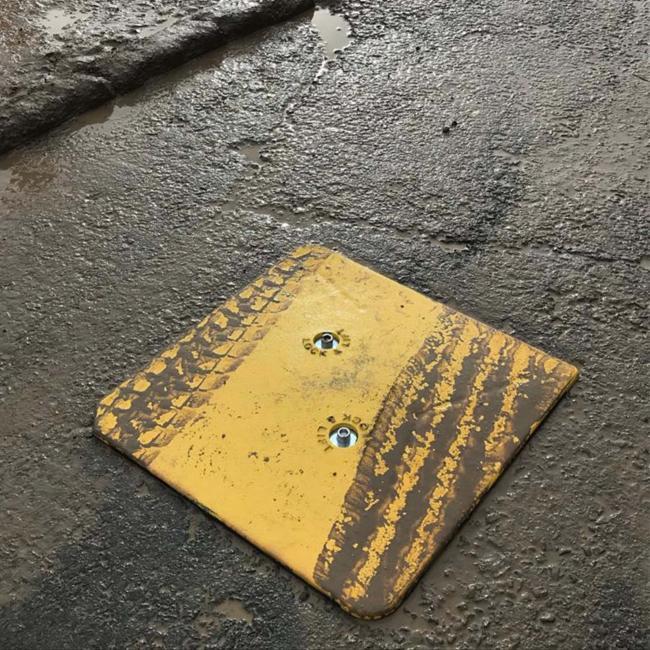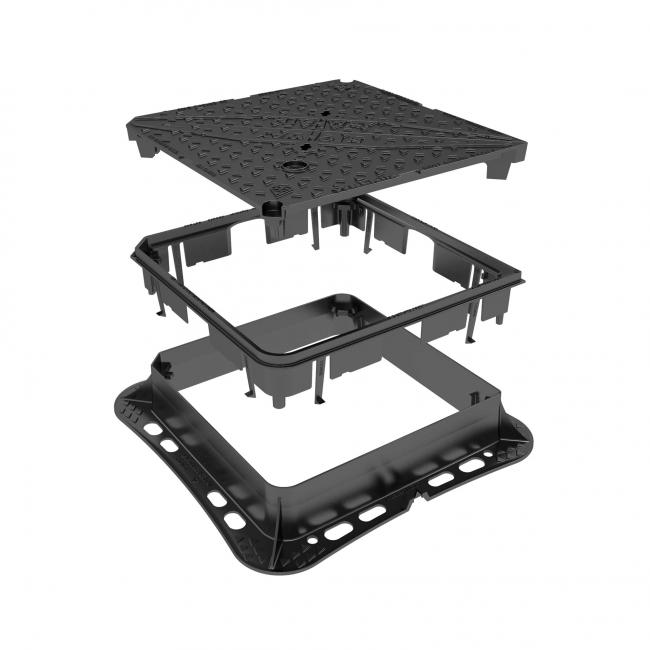 Rapid frame raising system
ClickLift™
Our ClickLift rapid frame raising system revolutionises the process of installing and raising manhole covers on new build applications. Typically manhole covers are either installed proud of the binding layer, leaving them exposed to construction site and residential traffic, or installed flush and in need of being cut out and reinstalled at a later date.
ClickLift allows frames to be installed flush with the binding layer and can be raised in minutes at hand over, rather than days, with damage, inconvenience and resident claims being completely removed.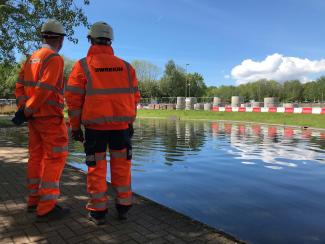 A supportive team
We have developed a strong reputation in the civil engineering sector thanks to our skilled teams wealth of experience. We offer the best technical expertise with exceptional customer support. Our team works with asset owners, developers, main contractors, ground workers and local authorities throughout a construction scheme's lifecycle, including:
Initial project support
Listening and working with customers to fully understand their requirements. We provide pre-tender and tender support to lend a competitive edge.
Product specification
Our technical experts and value engineering service means that you have access to the best advice and support.
Design schemes
Our talented team provides full design services, with the added bonus of supporting documentation and drawings.
Advice and site meetings
We understand the value of regular site meetings, helping to improve communication, giving installation advice and ensuring each project is completed successfully, right down to the project review

Reinforcement
Permanent and adoptable road solutions
Our range of geogrids which are ideally suited for permanent and adoptable roads. Our biaxial geogrid range includes E'GRID and SX Grid, allowing specifications to be tailored to suit longevity and procurement costs.
E'GRID biaxial geogrid, with its 100 year design life has been proven to provide cost reductions of up to 40 per cent as well as promoting sustainability and reducing CO2 emissions.

Success stories
Junction 9 improvements for the M27
It is no secret that peak-time traffic on the M27 – a critical strategic corridor in south Hampshire – creates queues and congestion at Junction 9, which often extends to the motorway. As part Highways England £23m improvement project for this busy junction, our Unite manhole covers and ironwork installation systems were specified to provide longevity and robustness.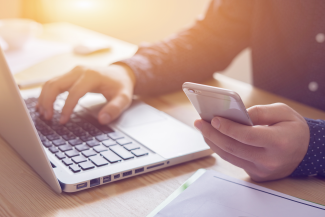 Contact us
Whether you are looking for live project support, or are in the initial stages of specification, we are always on hand and happy to help.