Our products
Manhole covers, gully grates and surface boxes
Our manhole covers and gully grates are made with you in mind. Whether you are focussed on cost, quality or specialised features, we have a solution for you. Our ranges cover BS EN 124:2015 load classes A15 to E600. The vast majority of our products are made from high quality, extremely-durable ductile iron.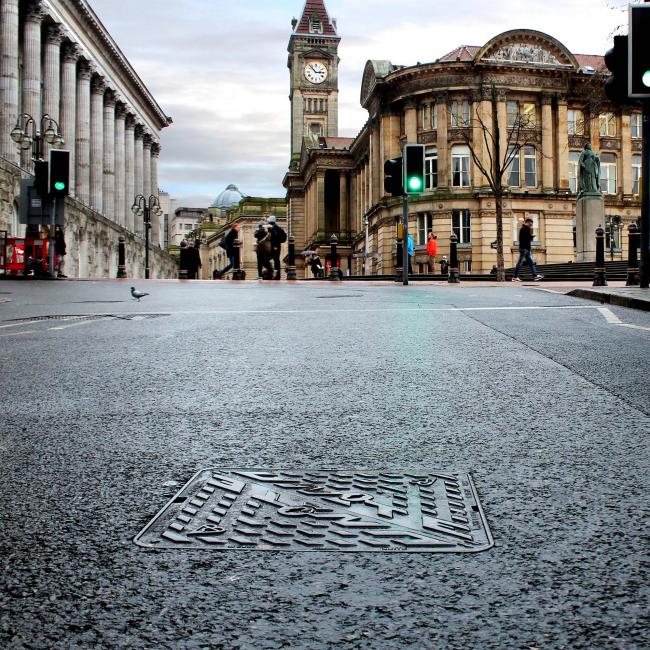 Ranges by Load classification
Whether you are looking for a manhole cover or gully grate for areas without vehicular access or high wheel load areas such as loading docks or aircraft pavements we have a solution available for you.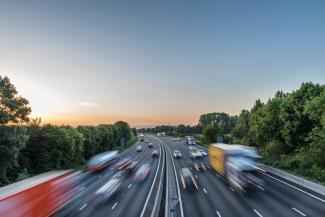 Continuing Professional Development
Overcoming common causes of access cover failure
This CPD will help attendees to understand the common causes of access cover failure and how to overcome them. In addition, you will see how to achieve whole-life cost savings, and how durable ironwork with quality and modern installations can contribute to a reduction in carbon emissions.
There's more to ironwork specification than "a cover and frame"
Where the standards have led us
Common causes of foundation issues in access cover installations
Potholes
Achieving carbon reductions and reduced waste with your access covers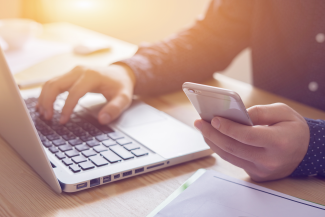 Contact us
Whether you are looking for live project support, or are in the initial stages of specification, we are always on hand and happy to help.

Manhole covers
Manhole covers can be safety critical. In certain circumstances failure or misuse can lead to injury or loss of life. With this in mind, we have developed products that incorporate features that help eliminate failure mechanisms, minimising safety issues and optimising installed life cost.
The vast majority of our manhole covers are manufactured from heavy duty ductile iron, offering durable strength and long standing performance.
Our extensive ranges cover a multitude of sizes, including single and double square manhole covers, round and square to round. Our products conform to BS EN 124 and CD 534 (formerly HA 104/09) and many carry the Kitemark, meaning our products offer a trusted solution.

Gully grates
We offer a comprehensive range of gully grates including double and single hinged designs of various loadings are available, as well as a those suitable for cycle paths and shopping centres that promote pedestrian and cycle safety.
The majority of our gully grates conform to BS EN 124, CD 534, CD 526 and carry the Kitemark.

Bespoke access covers
Alongside our standard manhole cover ranges, we also offer bespoke designs. We have been lucky enough to work on amazing projects such as the iconic LGBTQ+ access cover with Thames Water, and commemorative covers for Abbey Road and the Whitechapel fatberg amongst others.
Whether you are looking to subtly to disguise your access cover, or something extravagant to shine proud and celebrate, we are able to help design and manufacture the perfect solution for you.

Manhole cover frame raising system
Clicklift compatible
Clicklift eliminates the time and resources required to dig out and reinstall frames to suit the final adoptable surface. This eliminates the potential damage to manhole covers during construction and removes the potential for residents claims for damage to their vehicles and massively reduces disruption. Clicklift provides housing developers with huge savings in terms of time, money and hassle. Allowing whole estates to have their covers raised to the final surfacing level, in as little as a few hours.

The hard hat for your ironwork
Armadillo compatible
Armadillo is a complete range of protector shells, designed to be placed over manhole covers and gully grates to provide enhanced protection during the construction phase.
Armadillo provides protection from construction site traffic, including tracked vehicles, and can be easily removed when the final surfacing is completed. This ensures manhole covers and gully grates can start their service life in 'as new' condition to optimise longevity.
Read our latest updates to stay informed of new product developments, releases and standard and conformity guidance.