Earl Shilton Treatment Works
Earl Shilton Sewage Treatment Works
​​​​​​Wrekin Products was approached by Severn Trent's contractor to discuss the creation of site access and a proposed working platform to be installed at the sewage treatment works at Earl Shilton, south west of Leicester.
The works was being developed to increase its waste processing capacity. The proposed plant for the site works required temporary works access as well as a working platform for the concrete pump and hydraulic (Kobelco CKE700) crawler crane.
The traditional approach to working platform design is to use a BR470 design methodology as suggested by BRE – Working Platforms for Tracked Plant (2004). Instead, Wrekin's technical team proposed using a form of load spread analysis incorporating the use of E'GRID Biaxial geogrid. This meant the working platform thickness could be reduced by a further 40% compared to BR470.
Although the application area was not large, when operating in such confined spaces, the benefit was significant. Reducing the resources required can have a very positive impact on such a restricted site, not only reducing costs, but also minimising the contractor's construction programme and overheads.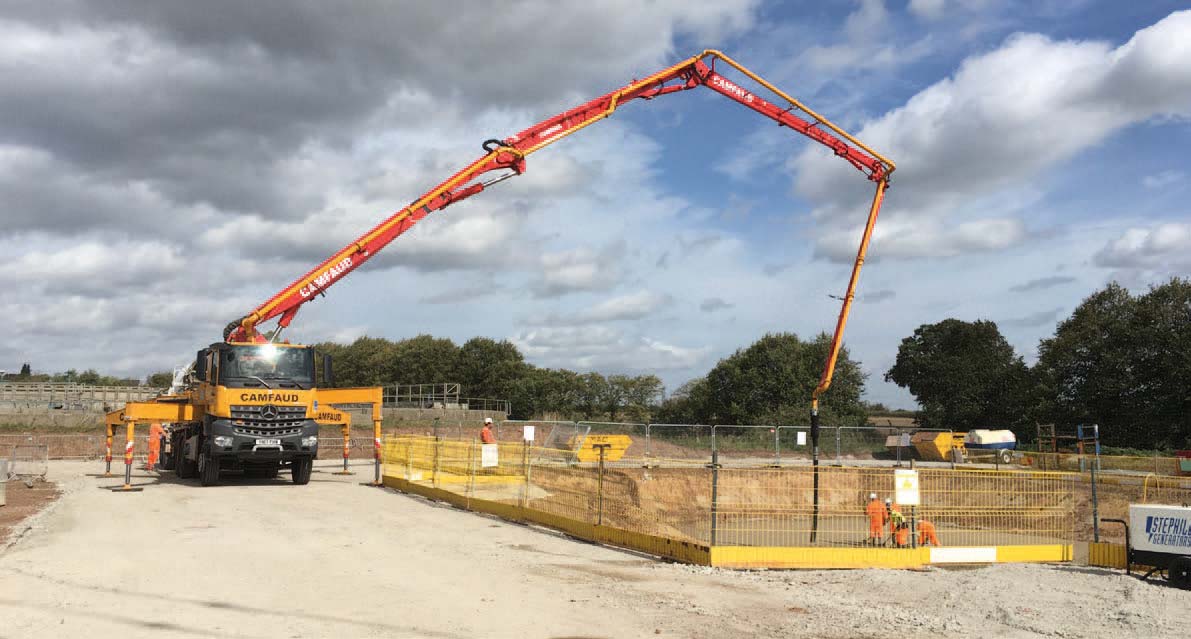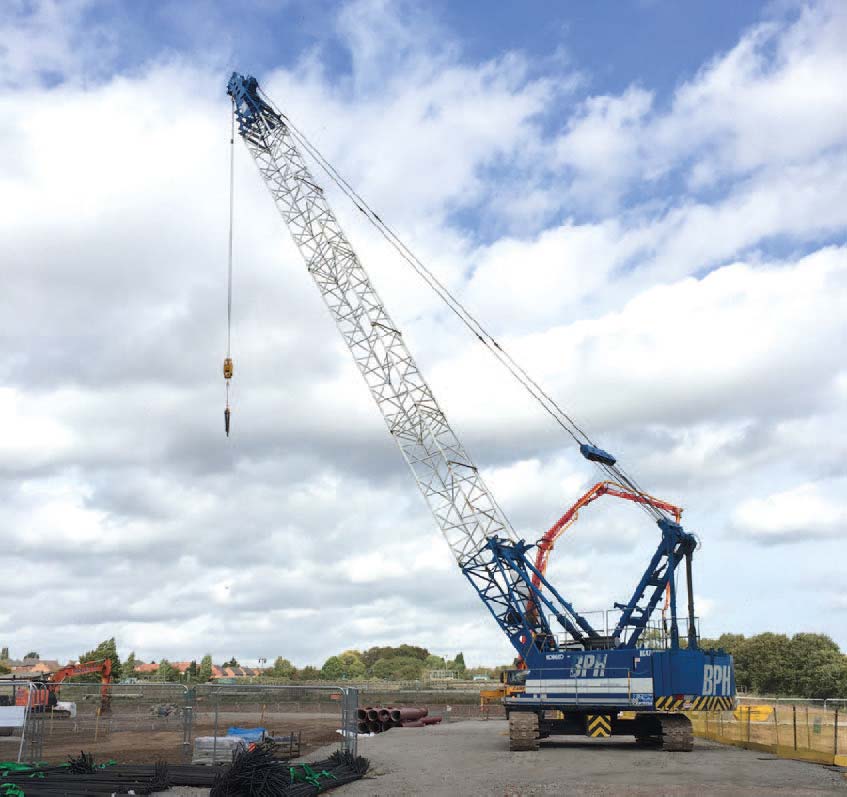 Within a well-managed time-frame, the technical team was able to value engineer the traditional approach to working platform construction. With tight site constraints and limited resources, the impact on value engineering the temporary working platform was a 40% cost reduction, after an allowance for the cost of the geogrids.
Throughout the project, Wrekin assisted with the coordination of the proposals, collaborating with the full supply chain, which included Noble Works as the scheme designers and Stantec as the Tier 1 contractor.
E'GRID Biaxial geogrid from Wrekin is a large aperture polypropylene geogrid used to reinforce the ballast layer, reducing ballast settlement and subsequent maintenance intervention following ballast renewal.
E'GRID delivers ground stabilisation under roads, railways (Wrekin Products has a Network Rail certificate of acceptance for E'Grid Biaxial Grid) and paved areas. Employed in single or multi layers, the tough platform created provides tremendous load dispersal, allowing previously weak soils to be reclaimed for a wide range of uses, including, as at Earl Shilton, for access roads and platforms.
When granular particles are compacted over E'GRID Biaxial grids, they partially penetrate and project through the apertures to create a strong and positive interlock. The load dispersal effect from the interlocking mechanism increases shearing resistance within the soil, improving compaction and allowing the sub-base thickness to be decreased, ultimately cutting construction costs and time.