Slopes and structures on projects commonly follow a shallow angle and are conventionally constructed from reinforced concrete. However, our aesthetically pleasing innovations ensure a reinforced steepened slope can increase the usable area on site, thereby increasing the value of the land available.
Plus, a reinforced soil slope, rather than concrete, is much more aesthetically pleasing for residents, particularly with a planted face. As well as being far more aspirational, a reinforced retaining wall will reduce costs and time on a construction programme, often by up to 50 per cent. These savings can be increased further through curved and tiered reinforced soil retaining walls.
Our 30 years of experience and leadership have enabled us to develop a range of unique, innovative and patented products that gives specifiers, contractors and asset owners significant benefits.
Freeing up additional time
Reinforced concrete options for slopes and structures are labour intensive to install and carbon intensive to create. Our E'GRID Uniaxial geogrid solution can be invaluable in overcoming these issues and help to find additional time in the build programme – before the first on-site construction even begins.
As a result of innovation in the geogrid sector, a reinforced steepened slope can be engineered, increasing the usable area on site, thereby boosting the value of the land available.
Soil banks are constructed by wrapping the geogrid around the soil face to the required slope angle; this process is repeated in layers to create a stable/steep embankment.
These solutions offer a more sustainable option to the traditional concrete alternatives, and are also much more competitive on cost and can be constructed far more quickly. They also improve the bearing capacity and safety of a structure.
Further cost savings can be made by re-using on-site material, even from previously failed slopes, which can be excavated and re-used to construct a stable embankment or slope.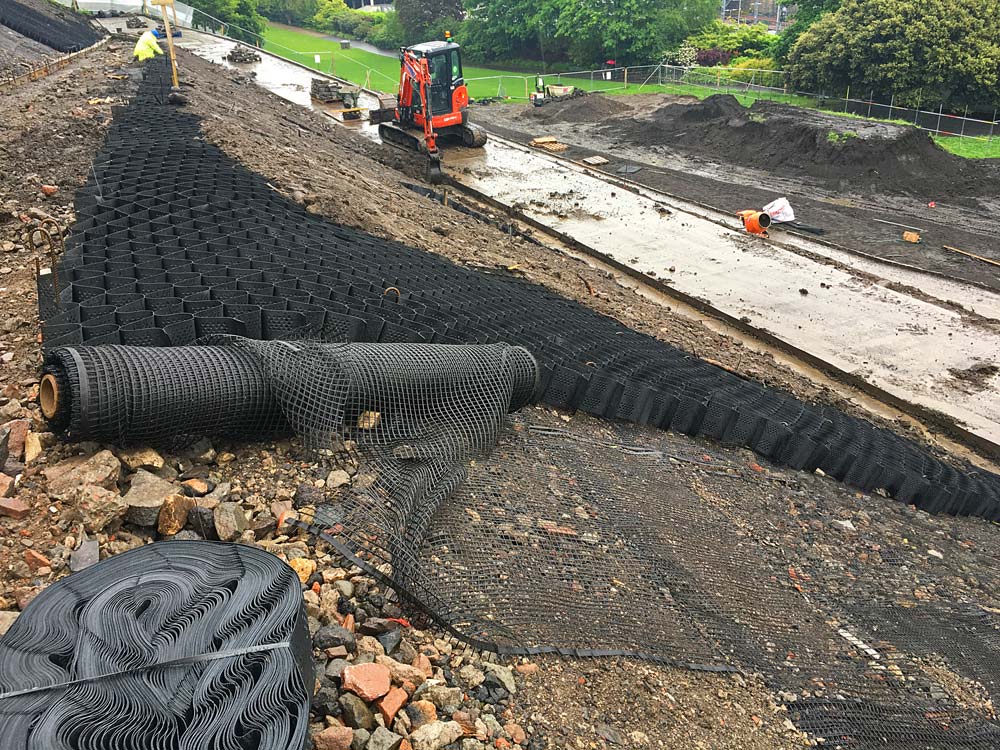 Embankments, slopes, bunds and walls in numbers
Wrekin geosynthetic solutions have been used on thousands of projects to provide significant costs savings as well as promote sustainability and reduce emissions.
reductions available on construction programme.

50

%

cost reductions available when using E'GRID.

40

%

MultiTrack supplied in the last 5 years.

>

50

million m²

Carbon reductions as standard
ProtectaWeb for robust slope reinforcement
ProtectaWeb is designed to prevent shear failure and lateral movement of aggregate materials. It provides contractors with a straightforward installation method, even on steep banks and slopes, providing resistance to erosion from wind and water run-off.
As a perforated panelled system, water is allowed to flow freely between cells, encouraging drainage and vegetation growth.
ProtectaWeb is an incredibly cost-effective solution for reinforcement, reduce granular fill requirements by up to 50%, providing carbon reductions in the process. It is lightweight, easy to handle and cut. It can be used in conjunction with many common fill materials, even in locations of high load intensity. When infilled, ProtectaWeb provides a semi-rigid foundation.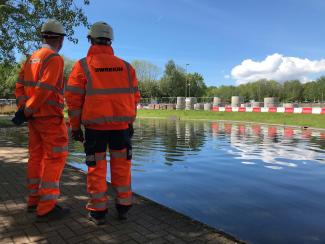 A supportive team
We have developed a strong reputation in the civil engineering sector thanks to our skilled teams wealth of experience. We offer the best technical expertise with exceptional customer support. Our team works with asset owners, developers, main contractors, ground workers and local authorities throughout a construction scheme's lifecycle, including:
Initial project support
Listening and working with customers to fully understand their requirements. We provide pre-tender and tender support to lend a competitive edge.
Product specification
Our technical experts and value engineering service means that you have access to the best advice and support.
Design schemes
Our talented team provides full design services, with the added bonus of supporting documentation and drawings.
Advice and site meetings
We understand the value of regular site meetings, helping to improve communication, giving installation advice and ensuring each project is completed successfully, right down to the project review
Success stories
Old Colwyn embankment repairs
We were approached by Alun Griffiths (Contractors) Limited, and Atkins to advise on a suitable geotextile to go beneath rock armour as a heavy duty separation and filtration layer. The geotextile would form part of the necessary repair work to Network Rail Wales' embankment at Old Colwyn, Conwy.
During the design phase, Atkins considered and appraised options using either 3,000kg or 6,000kg rock armour with an appropriate grade of MultiTrack™ SNW geotextile beneath. The final design solution was then agreed between Atkins, Alun Griffths (Contractors) Ltd and Wrekin Products, utilising 6,000kg rock armour overlying MultiTrack™ SNW140 geotextile.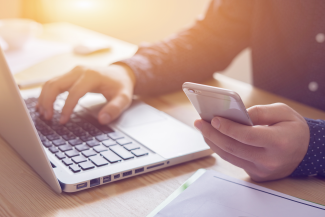 Contact us
Whether you are looking for live project support, or are in the initial stages of specification, we are always on hand and happy to help.