Nonwoven geotextile
MultiTrack
MultiTrack is a thermally bonded or needlepunched nonwoven geotextile that offers many benefits where separation, filtration and drainage functions are required.
It delivers excellent durability and drainage function in addition to its very high water flow capability, but reduced strength in comparison to a woven geotextile. It can also be used for erosion control and protect membranes from being punctured. Ideal for roads, car parks, coastal defences and drainage systems.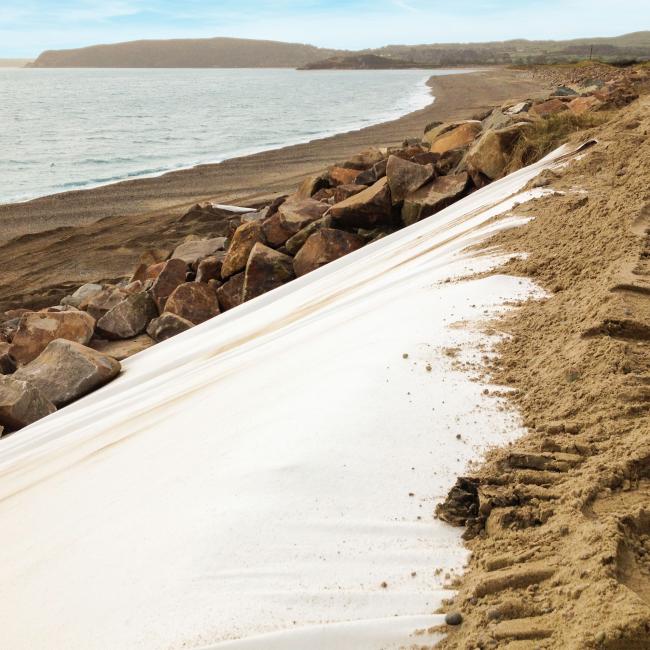 Combined geogrid and geotextile
Have you considered SX Composite?
Achieve time savings when acquiring materials and overall quicker installations, thanks to SX Composite, a all-in-one solution that performs as both a biaxial geogrid and a geotextile. SX Composite consists of nonwoven geotextile thermally bonded to our popular SX range of geogrid. It provides the functions of reinforcement, separation and filtration into one single product, rather than having to use two separate solutions, which offers significant savings.