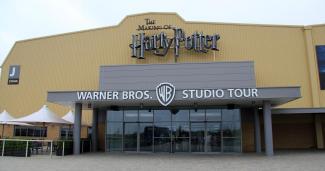 20,000m2 E'Grid & MultiTrack
Originally the site at Leavesden was a second world war airfield and aircraft production base for the Mosquito fighter and Halifax bomber. After the war, Rolls-Royce acquired the site for producing aeroplane and helicopter engines. When they left in the early 1990s the site became a film studio, and in 1994 the James Bond film GoldenEye was filmed there.
Since then, films including the eight Harry Potter films, Knights of the Roundtable: King Arthur, and Mission Impossible: Rogue Nation have been filmed at the site.
Over the years around £150 million has been spent developing the 200 acre site. The latest phase of expansion at the site will cost tens of millions of pounds. As part of this work, earthworks contractor Spadeoak was contracted to build new car parking areas as the land where they had built car parking previously was being reclaimed for new buildings.
Wrekin's MultiTrack 1000 non woven geotextile was laid on the formation to provide separation and filtration.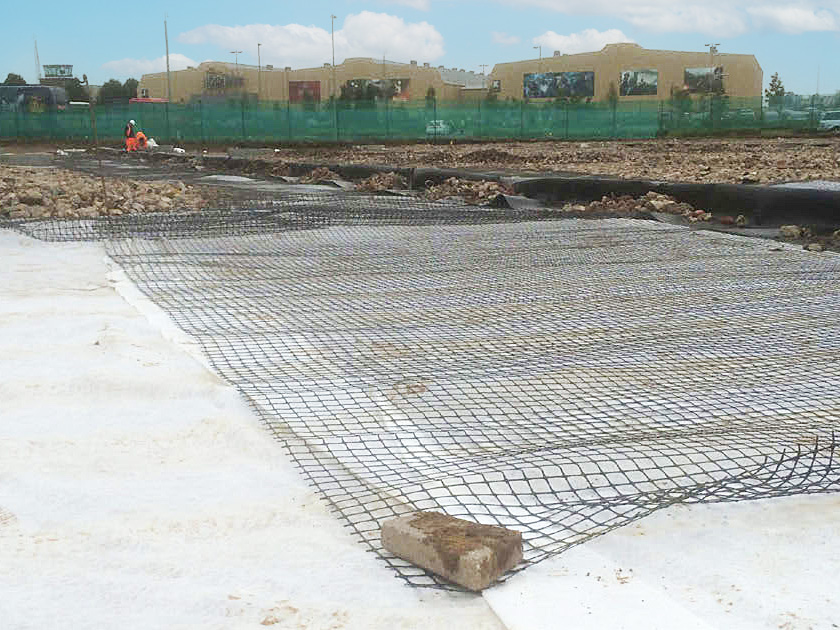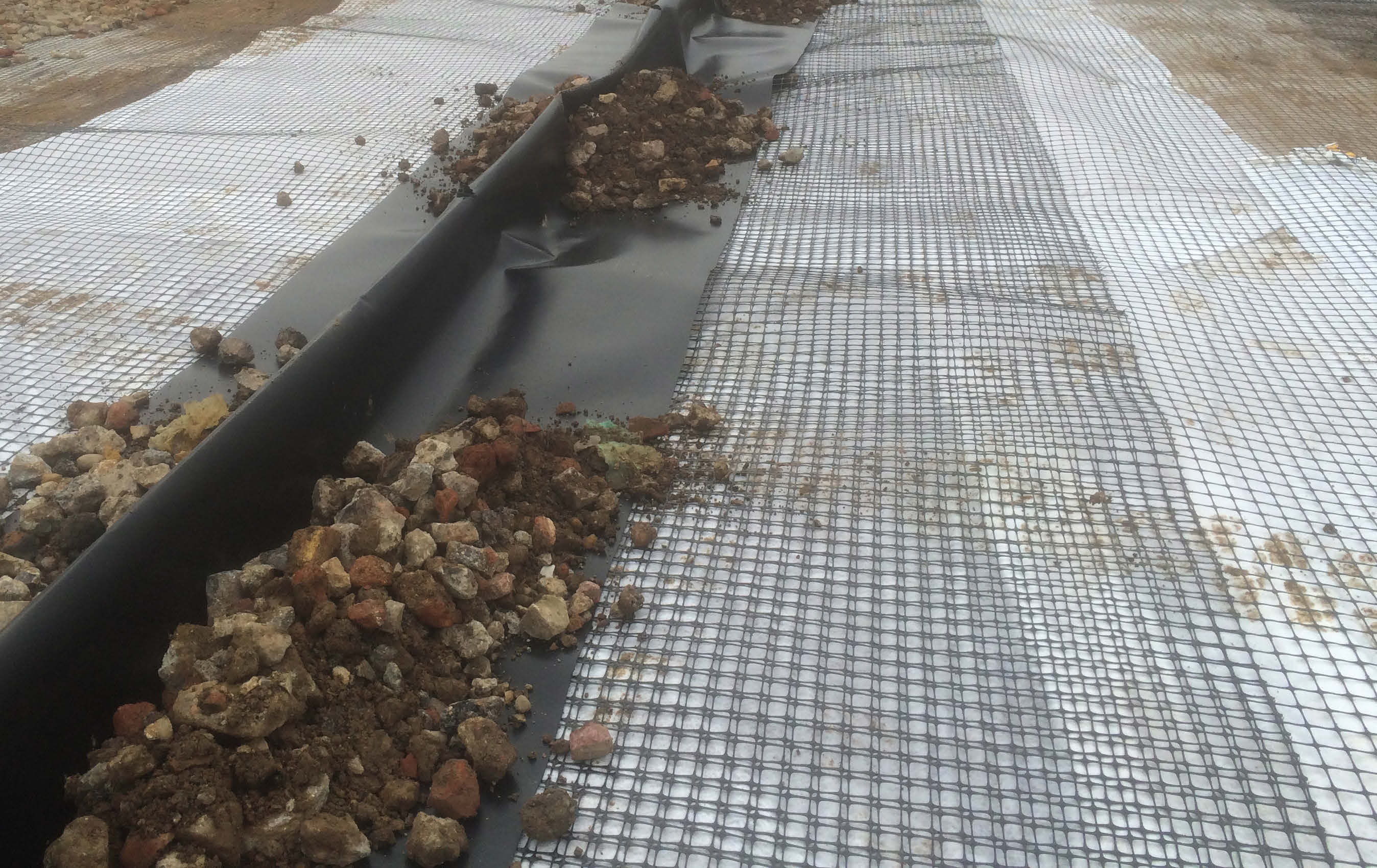 A layer of E'GRID 20/20 geogrid was installed above this, beneath the granular fill to provide reinforcement and stabilisation. When the fill is compacted, the stone particles partially penetrate the apertures within the E'GRID but are then prevented from moving sideways by its rigid and integral structure. It is these processes of 'lateral restraint' and 'mechanical interlock' provided by the geogrid that reinforces and stabilises the ground and enables reductions of up to 50% in the depth of fill to be achieved. In addition Wrekin's 1mm HDPE geomembrane was used to form a drainage 'baffle' across the car park.
Wrekin's MultiTrack 1000 non woven geotextile is manufactured from virgin polypropylene in state-of-the-art facilities. It has been designed to offer optimum performance per unit weight giving the required mechanical robustness and excellent hydraulic properties required for separation and filtration applications. It's high elongation at break also offers greater resistance to installation damage than woven geotextiles.
Wrekin's E'GRID is a premium quality 'punched and drawn' polypropylene biaxial grid that has been specifically developed to provide engineers with a cost effective solution. It is proven to give comparable reinforced soil performance to other market leading products where the superior optimised performance and associated longevity is required