Geocomposites
Geocomposites consist of one or more geosynthetics, specifically a geogrid, geotextile or geomembrane with another material. They enable installations to be quicker, easier and less labour intensive by providing a combination of two geosynthetic products into one, removing processes from an installation.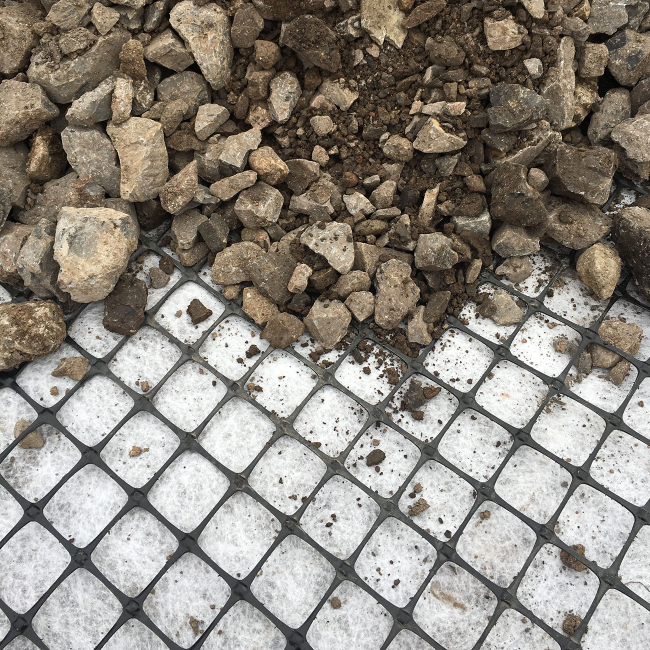 Find out how much money and carbon you can save
When constructing a temporary road you can save money and decrease your carbon footprint by using a Wrekin biaxial geogrid to dramatically reduce the amount of aggregate required on your project.
Our easy to use calculator can give you an estimation of cost and carbons savings.