Our Solutions
Horse manege
Equine facilities require reliable, hard wearing surfaces that are cushioned to protect a horses joints, tendons and shoes.
That's where our solutions can be of assistance. The selection of the correct geotextile grade is critical to the long-term performance. In addition, the construction of any new area should be designed to ensure positive drainage without the potentially harmful clogging of the pores within the geotextile layers.
The construction of walkways, parade areas, rings and much more is incredibly simple with our systems, and they are perfectly suited to forming to any required shape.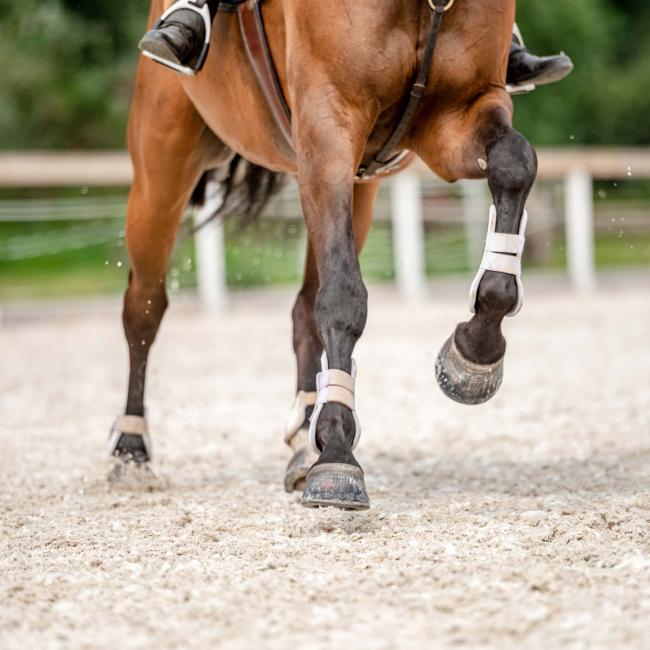 Choosing the right solution
We recommend FasTrack woven geotextiles are used between the sub grade and sub base layers. Wrekin Multitrack non-woven geotextiles should be used beneath the sand layer above the granular sub base.
As a guide we suggest the following product specification for the non-woven layer:
Light use arenas - Multitrack NW13 Geotextile
Light / medium usage - Multitrack NW18 Geotextile
High intensity usage - Multitrack SNW40 Geotextile
Gallops and extreme usage - Multitrack SNW80 Geotextiles
For guidance only, please check with our sales office for project specific designs.
IMPORTANT POINTS TO CONSIDER
Ensure the equestian sand used has a low clay content, as this will impede drainage.
As the thickness (and mechanical properties) of the geotextile used increases, the rate of permeability becomes progressively lower.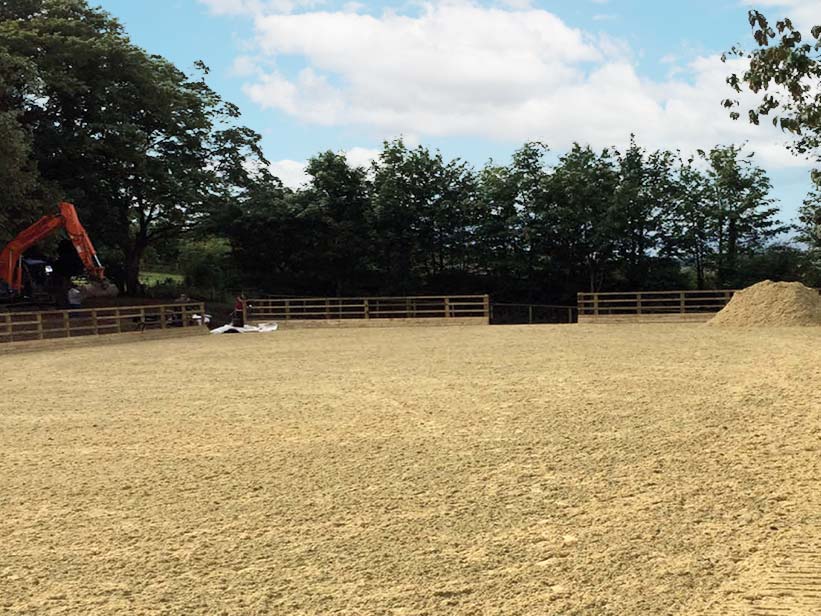 Our experience and leadership have allowed us to develop a range of unique and innovative products that give specifiers, contractors and asset owners significant benefits.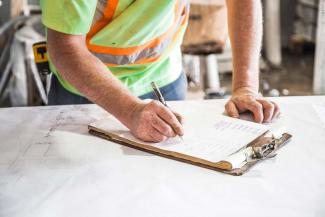 A supportive team
Our skilled team has a wealth of experience and are always on hand and willing to help. We offer the best technical expertise with exceptional customer support. Our team is ready and able to work with you throughout your construction programme. Our range of services includes:
Initial project support
Listening and working with customers to fully understand their requirements. We provide pre-tender and tender support to lend a competitive edge.
Product specification
Our technical experts and value engineering service means that you have access to the best advice and support.
Design schemes
Our talented team provides full design services, with the added bonus of supporting documentation and drawings.
Advice and site meetings
We understand the value of regular site meetings, helping to improve communication, giving installation advice and ensuring each project is completed successfully, right down to the project review

Success stories
Stow Farm stud manege
We were approached by Stow Farm Stud to provide geosynthetic separation and filtration solutions for a high intensity Horse manege.
The scope included the construction of a 60 x 30m manege with a 150mm deep drainage layer and a 150mm deep top dressed equisand surface.