Reinforcement
Geogrids
Reduce your construction costs and time while achieving significant carbon savings with Wrekin biaxial geogrids.
Geogrids provide ground reinforcement, preventing soils from pulling apart under tension by allowing the force to be transferred to a larger area. They are ideally suited for use on haul roads, permanent roads, piling platforms, compounds and much more.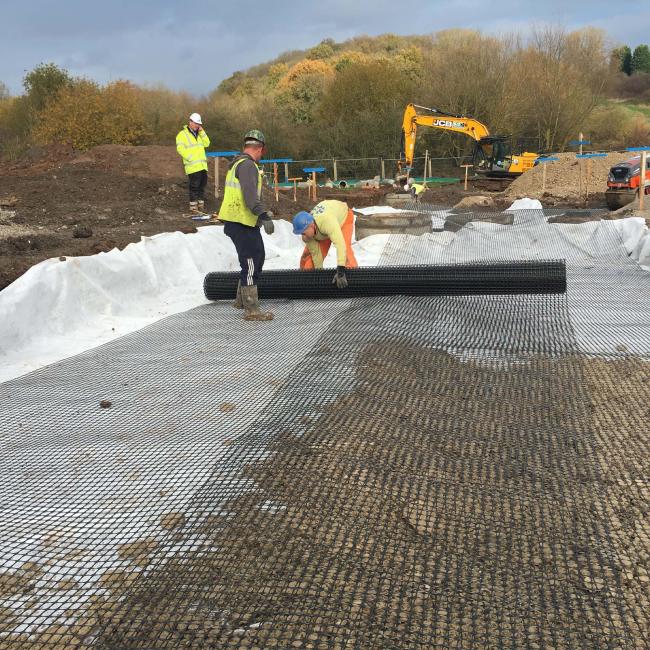 Find out how much money and carbon you can save
When constructing a temporary road you can save money and decrease your carbon footprint by using a Wrekin biaxial geogrid to dramatically reduce the amount of aggregate required on your project.
Our easy to use calculator can give you an estimation of cost and carbons savings.

Continuing Professional Development
Value engineering with geogrids
This CPD will help you to understand the background of our range of products on offer, where they're used, what makes them different, and what to look out for when specifying.
Learn about the different geogrid forms and what makes them different.
Understand the different manufacturing processes and their impacts
Understand how geogrids work to provide reinforcement properties
Learn how geogrids can add value to a project through value engineering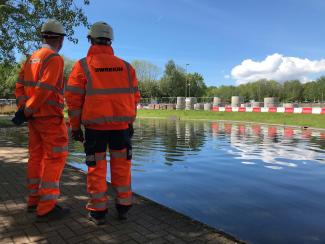 A supportive team
We have developed a strong reputation in the civil engineering sector thanks to our skilled teams wealth of experience. We offer the best technical expertise with exceptional customer support. Our team works with asset owners, developers, main contractors, ground workers and local authorities throughout a construction scheme's lifecycle, including:
Initial project support
Listening and working with customers to fully understand their requirements. We provide pre-tender and tender support to lend a competitive edge.
Product specification
Our technical experts and value engineering service means that you have access to the best advice and support.
Design schemes
Our talented team provides full design services, with the added bonus of supporting documentation and drawings.
Advice and site meetings
We understand the value of regular site meetings, helping to improve communication, giving installation advice and ensuring each project is completed successfully, right down to the project review