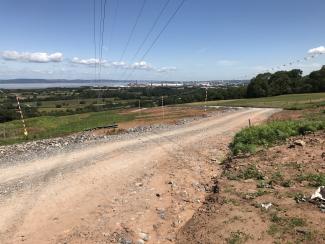 Hinkley Point C Nuclear Power Station haul road
100,000 sq m of materials supplied
J. Murphy & Sons and Balfour Beatty contacted us to help with the construction of a ten-kilometre haul road that would support the first UK nuclear power station to be built in over 20 years. 
When complete, Hinkley Point C in Somerset will provide low carbon electricity for around six million homes across the South West. However, the existing road network and infrastructure was insufficient to cope with the demands of the construction process.  
Wrekin was approached by contractors J. Murphy & Sons and Balfour Beatty to support the creation of a ten-kilometre haul road. This would allow construction traffic to drive directly into the sites where new pylons were being erected and underground cables installed.
Wrekin visited the site and discovered it had a high level of variability in soils, but for construction efficiency, a constant cross section to suit the differing ground conditions was needed.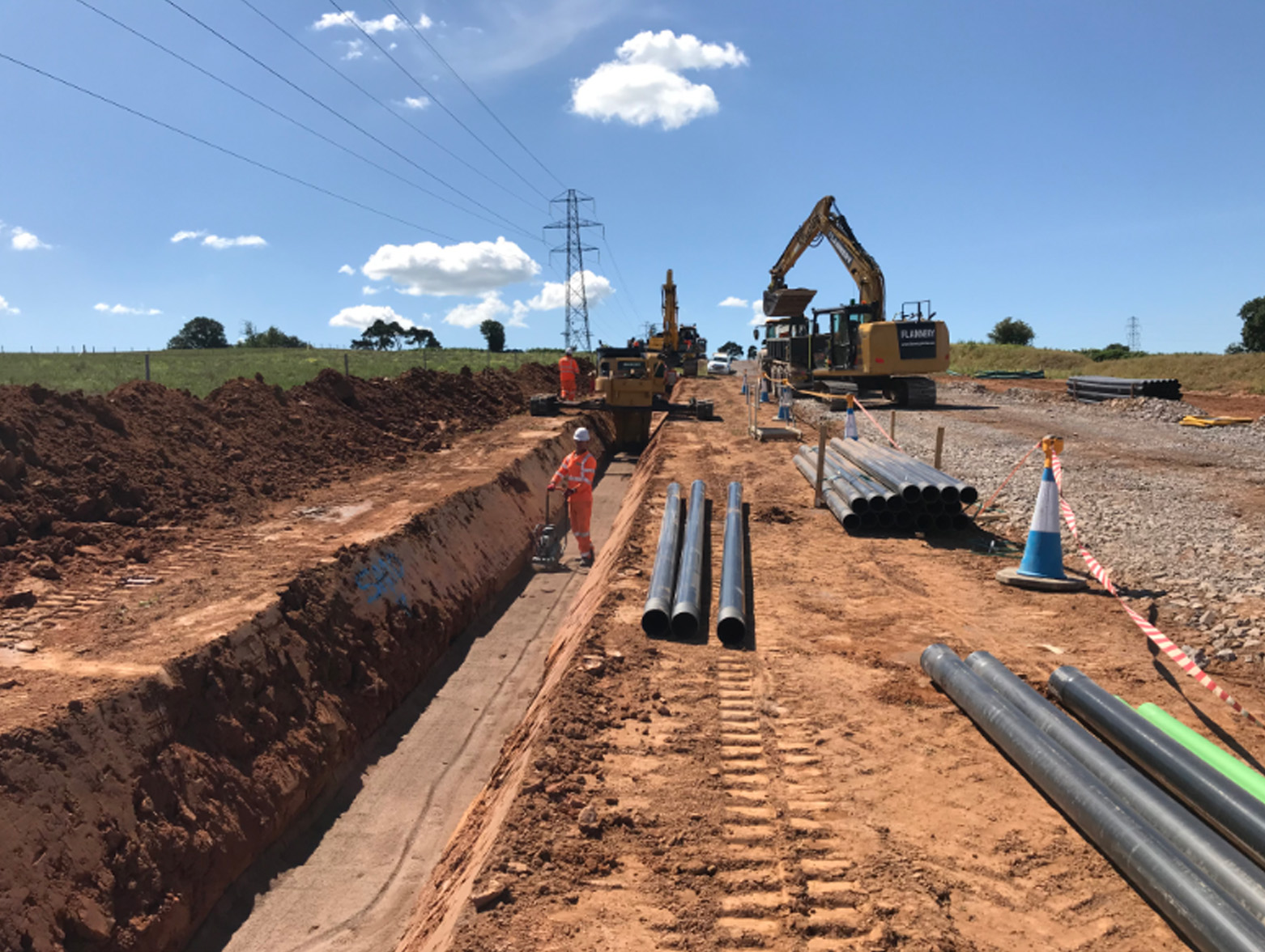 The significant length of this access road would typically create a substantial drain on the resources required for installation. For this project, Wrekin advised that a single compaction layer at 250mm with a geogrid would suffice. Without a geogrid value-engineered solution, the client would have needed to install a cross section in two compaction layers, totalling 550mm.
For the installation, 100,000sq m of Wrekin products were used. SX 3030 was installed over a layer of its FasTrack™ 609 separation geotextile – both with a manufactured four and a half metre width to suit the subgrade interface. 
This substantial reduction in foundation thickness reduced cost and environmental impact while accelerating the construction process.
With the implementation of geogrids, the access road is now operational, enhancing site accessibility for the construction team while allowing onsite HGVs to bypass the local road network.
Through utilising Wrekin Products' geogrids instead of traditional foundation methods, the temporary access road can be exhumed at a faster rate and significantly reduced cost once the project is complete.
Overall, this project provides a clear demonstration of value engineering that can be achieved through using geosynthetics.