Combined geogrid and geotextile
SX Composite
Achieve time savings when acquiring materials and overall quicker installations, thanks to SX Composite, an all-in-one solution that performs as both a biaxial geogrid and a geotextile. SX Composite consists of nonwoven geotextile thermally bonded to our popular SX range of geogrid. Available in 5.2m wide rolls as standard, it enables significant installation efficiencies to be achieved while reducing risks of failure.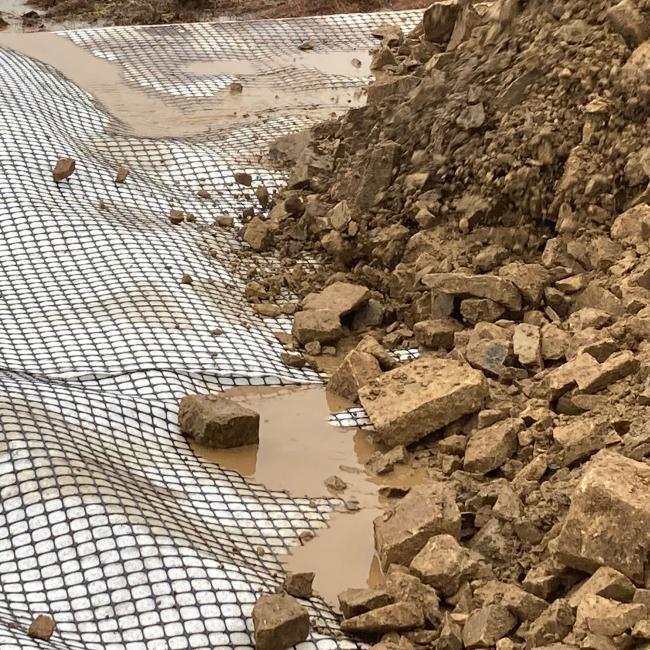 Geogrids and geotextiles are often used together to provide reinforcement, separation, and filtration properties. This can be on projects such as haul roads, permanent roads, working platforms and compounds.
Developed with customer feedback and increased demand on construction materials in mind. SX Composite, combines all three functions into one, thermally bonded solution, providing significant time, labour and cost savings.
Specification at a glance
|   | SX Composite 3030 |
| --- | --- |
| Geogrid tensile strength (MD/TD) | 30/30 kN/m |
| Geotextile tensile strength (MD/TD) | 10/10 kN/m |
| Roll dimensions | 5.2 x 50m |
| Stock code | Description | My Wrekin | |
| --- | --- | --- | --- |
| GGC/COMBSX30/5.2X50 | SX Composite 3030 composed of a thermally bonded SX Geogrid and Geotextile - 5.2m x 50m roll | | |
Wrekin SX Composite Statistics
reduction available on the thickness of a compound or haul road.

50

%

cost reductions available when using Wrekin Geogrid.

40

%

as fast to install (when compared to a separate grid and geotextile).

Up to

2

x

functions in a single product.

3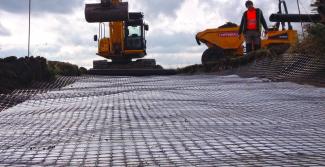 SX Composite Benefits
Improved stability
Achieve improved stability on haul roads and access roads with SX Composite Geogrid.
Increased usage
SX Composite Geogrid offers increased usage ability for hard-to-reach or remote-access roads.
Carbon savings
Reduced aggregate usage and shipping fewer products provides carbon savings on every project.
Reduced costs
Achieve reduced labour and plant costs during every installation.
Applications for SX Composite
Compounds and haul roads
Achieve an economical design with rapid delivery and reduced costs on your compound or haul road.
Compounds and haul roads
Working platforms
Safety is critical, quickly increase the bearing capacity and reduce platform thickness.
Working platforms

The economical geogrid
Use less rolls on every project
SX Grid provides an economical and eco-friendly solution. Most geogrids are available in 4m roll widths, this results in rolls having to be overlapped and pined together, doubling labour, cost and shipping. The SX Grid range is available in roll 5.2m wide rolls.
This means SX Grid reduces the number of overlaps required compared to alternatives. A reduction in overlaps not only enhances the integrity of the solution by reducing the number of potential weaker points, but can significantly reduce installation time, saving on labour and plant costs.
This also happens to be the most economical method to ship geogrids to site. The added benefits of this includes reduced CO2, maximising the space available when shipping, meaning more can be transported in less space, reducing environmental impacts. The carbon reductions don't just stop there, wider rolls means fewer trucks on the road delivering geogrid to site.

Effective reductions
Reduce your carbon emissions
We have a long history of providing excellent ground reinforcement, while also helping to reduce the amount of materials used.
Did you know the by using Wrekin's proven geogrids you can achieve savings of up to 50% in material required, due to the reduced amount of sub-base you need. This, combined with the separation and filtration properties in SX Composite Geogrid, will provide the perfect solution for a wide range of applications.
With SX Composite you'll only need to ship, handle and install one single roll, offering a significant reduction in carbon during transport and handling versus using separate materials.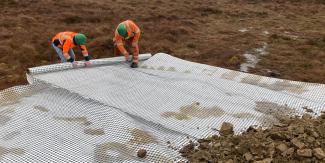 Find out how much money and carbon you can save
When constructing a temporary road you can save money and decrease your carbon footprint by using a Wrekin biaxial geogrid to dramatically reduce the amount of aggregate required on your project.
Our easy to use calculate can give you an estimation of cost and carbons savings.

Continuing Professional Development
Value engineering with geogrids
This CPD will help you to understand the background of our range of products on offer, where they're used, what makes them different, and what to look out for when specifying.
Learn about the different geogrid forms and what makes them different.
Understand the different manufacturing processes and their impacts
Understand how geogrids work to provide reinforcement properties
Learn how geogrids can add value to a project through value engineering

SX Composite Functions
Geosynthetics play an important role in improving soil characteristics in a wide range of civil engineering and infrastructure works. SX Composite geogrid provides cost and time-saving systems through the following functions:
Reinforcement
Provides additional strength to soils and aggregate layers, distributing loads more evenly. Can be used to reinforce and stabilise ground over weak and variable soils reducing rutting.
Separation
Prevents intermixing of soil layers. Different-sized particles are unable to mix, allowing water and gasses to pass through, creating a stronger surface to build on  with improved integrity.
Filtration
Restricts the movement of particles, retaining soil or aggregates while allowing water to pass through the soil .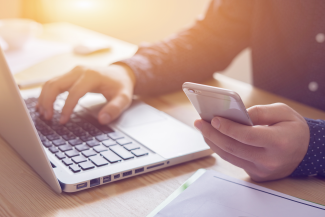 Contact us
Whether you are looking for live project support, or are in the initial stages of specification, we are always on hand and happy to help.