Old Colwyn Embankment Repairs
3,300m2 MultiTrack SNW supplied
Wrekin were approached by Alun Griffiths (Contractors) Limited, and Atkins to advise on a suitable geotextile to go beneath rock armour as a heavy duty separation and filtration layer. The geotextile would form part of the necessary repair work to Network Rail Wales' embankment at Old Colwyn, Conwy.
During the design phase, Atkins considered and appraised options using either 3,000kg or 6,000kg rock armour with an appropriate grade of MultiTrack™ SNW geotextile beneath. The final design solution was then agreed between Atkins, Alun Griffths (Contractors) Ltd and Wrekin Products, utilising 6,000kg rock armour overlying MultiTrack™ SNW140 geotextile.
Wrekin's needle punched non woven geotextile, MultiTrack™ SNW, was chosen as it has been specifically developed to offer outstanding performance at minimum weight. The MultiTrack™ SNW range is manufactured from 100% virgin polypropylene staple fibres and offers unrivalled CBR puncture resistance and tensile strength coupled with optimised elongation and permeability.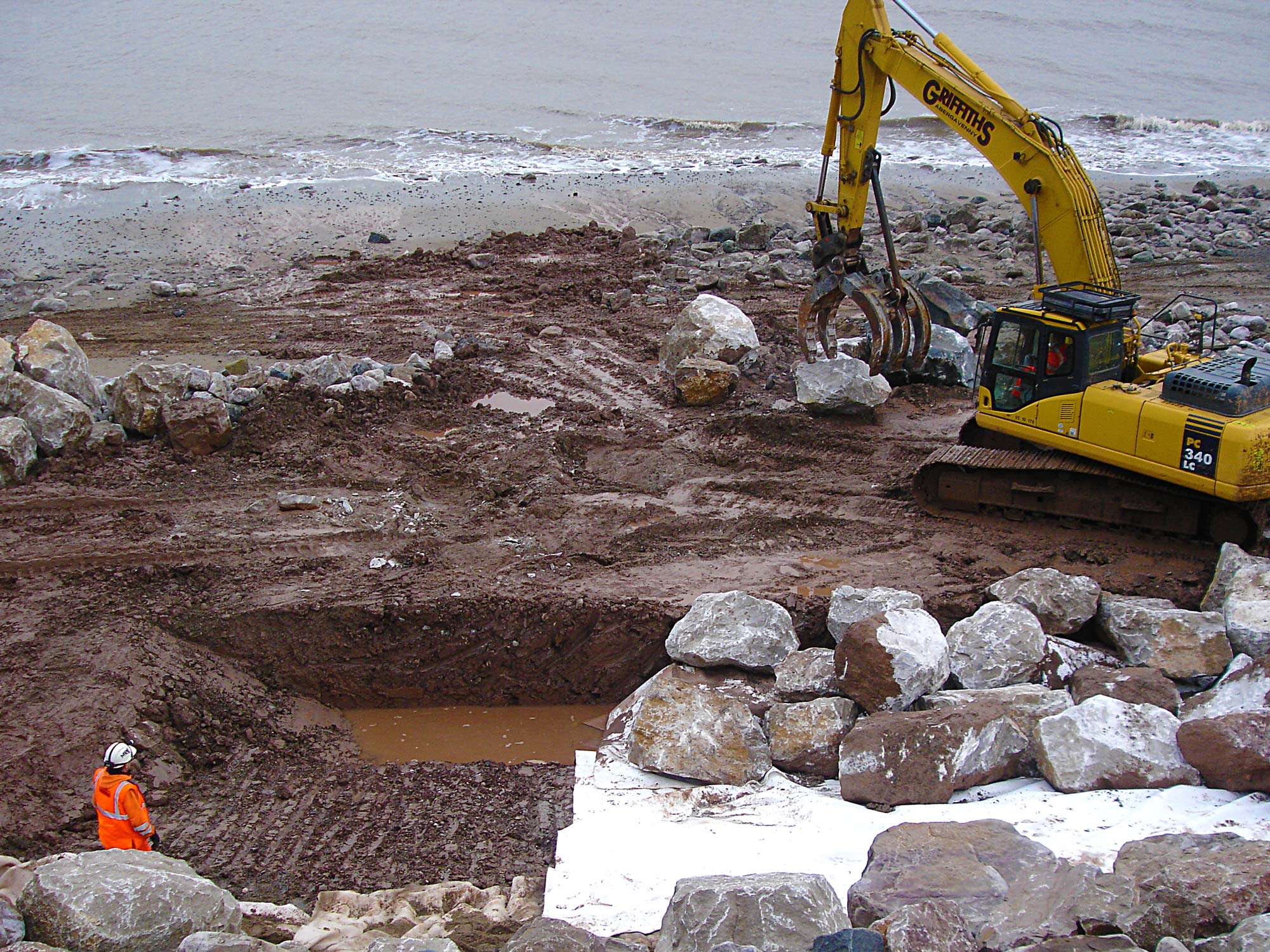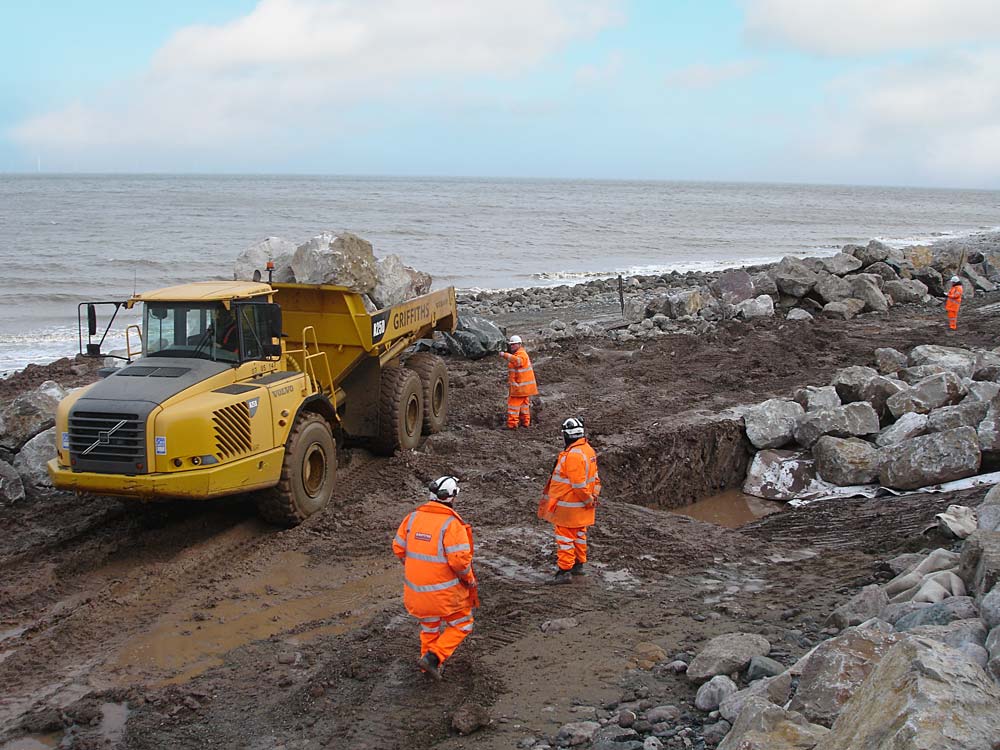 Working either side of high tides, the work to repair the sea defences was undertaken over a period of five weeks, using three heavy excavators and two earth movers to transport the rocks along the beach.
With the repairs now complete, the 100 year old sea defence is now fit to withstand the rigours of constant wave attack from the Irish Sea storms, thereby protecting the integrity of the important arterial Chester to Rhyl railway line.
The project is one of a series of schemes along the North Wales coastline where Wrekin have supplied their Multitrack geotextile to Alun Griffiths (Contractors) Limited who are working for Network Rail Wales.