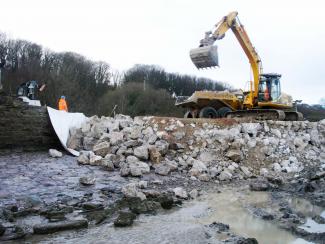 When gale force winds combined with high tides on Thursday 5th December 2013, the result was the worst storm surge to hit North Wales in years.
At Mostyn in Flintshire, where the Chester to Rhyl railway line runs along the sea front, the result was approximately 200m of the sea wall being breached in 6 separate locations, forcing the closure of the railway.
Network Rail engineers along with Alun Griffiths (Contractors) Ltd immediately started working around the clock using three heavy excavators to undertake the huge task of removing around 1,000 tonnes of the fallen sea wall from the railway. They replaced 150 tonnes of ballast, then repaired the track, signalling and other electrical equipment to allow the railway line to re-open.
This was achieved in the early hours of Tuesday 10th December when the focus moved to undertaking emergency repair work to the breaches in the sea wall before the next high tide on 2nd January 2014.
To ensure the sea wall repairs were completed as soon as possible, work continued around the clock and in between the high tides.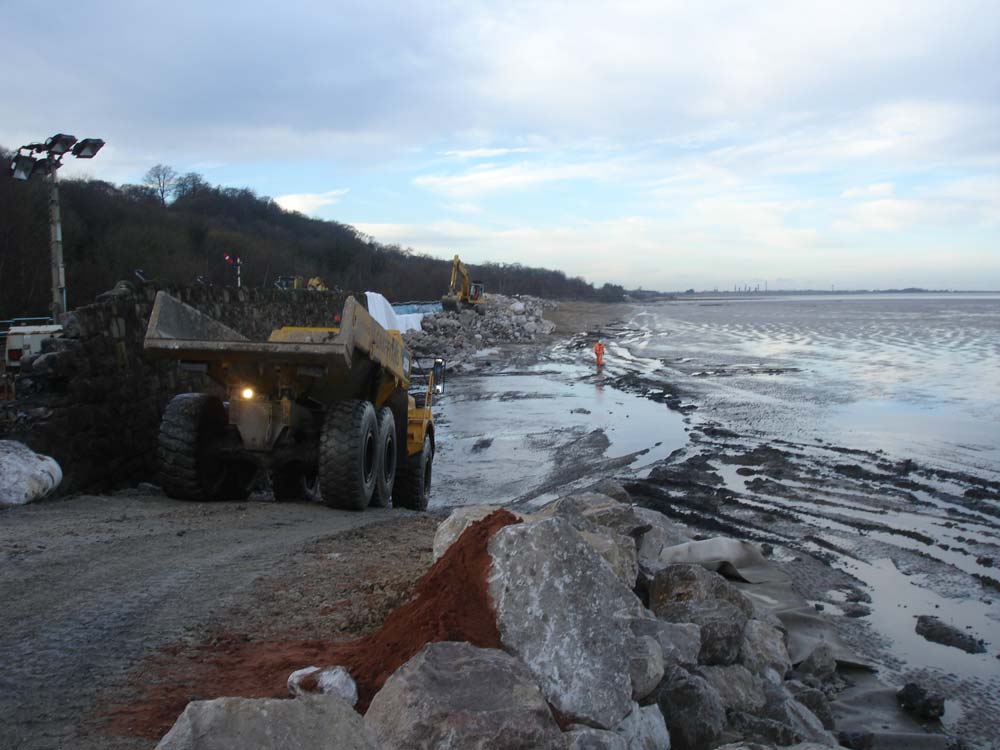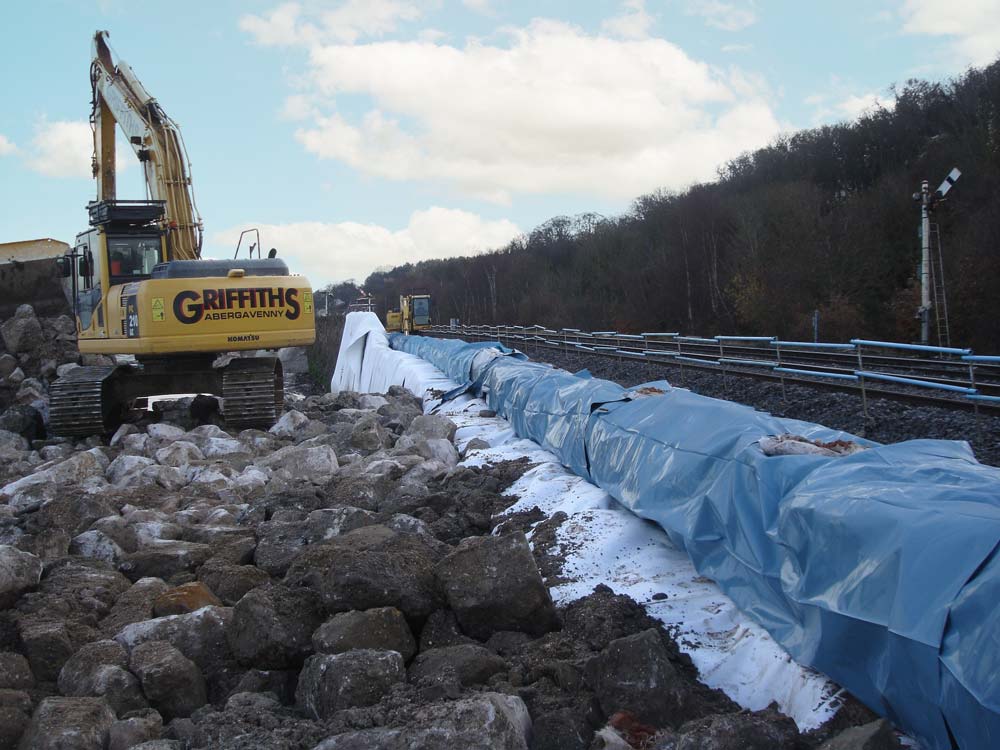 A solution devised jointly by Atkins, Alun Griffiths (Contractors) Limited and Wrekin Products was agreed. This consisted of sand bags wrapped in polythene, Wrekin MultiTrack™ SNW80 non woven geotextile and 2-4 tonne rock armour. The rock armour was placed to fill the breaches in the wall with the MultiTrack™ SNW80 beneath the rock thus forming a key part of the solution by acting as a heavy duty filter/separator.