Our Solutions
Landscaping and Tree Planting
At Wrekin we consider the users of tomorrow and develop systems to stand the test of time.
When it comes to landscaping and arboriculture, this is especially important as it is a way of creating an attractive and aspirational scheme that people will enjoy long into the future.
Big trees are desirable additions to developments as they have been proven to provide substantial social, economic and environmental benefits.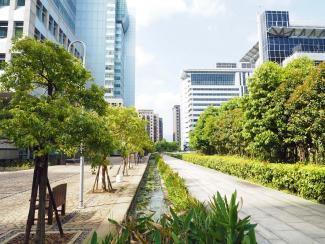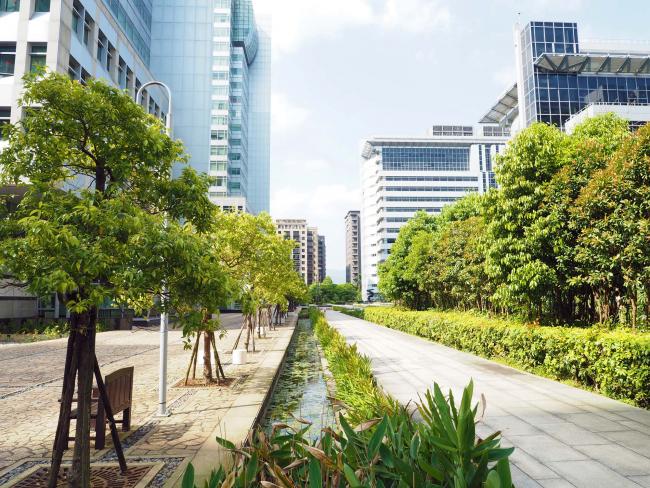 Our solutions
To provide the flexible rooting volume needed for growing big trees in an urban environment, our innovative TreeBunker™ system ensures that newly-planted trees in hard landscaping are given unlimited and unimpeded rooting space to encourage continued growth and maintain optimum health, avoiding a concrete jungle. Through listening to the feedback from both ground workers and specifiers, we have made sure that the system is designed for easy maintenance and repair, so it is installer friendly and meets current British Standard BS: 5837:2012, which refers to planning for the management, planting, and protection of structures near to trees.
Research has proven big trees can improve our mental health through psychological relaxation and stress alleviation, increase property values, minimise the heat island effect in towns and cities, reduce pollution and noise, provide the obvious habitat for wildlife and manage storm water run-off.
At present 50% of a world's population live in towns and cities, by 2050 this number is expected to increase to 66%. The rapid expansion of cities puts pressure on forests, landscapes and green areas.
When large green spaces are not always possible, ensuring we have the infrastructure to make our urban environment greener is vital for communities. To enable this to happen, we have a range of landscaping and tree planting products created by our experts so that you can rest assured any trees planted will be sure to flurish.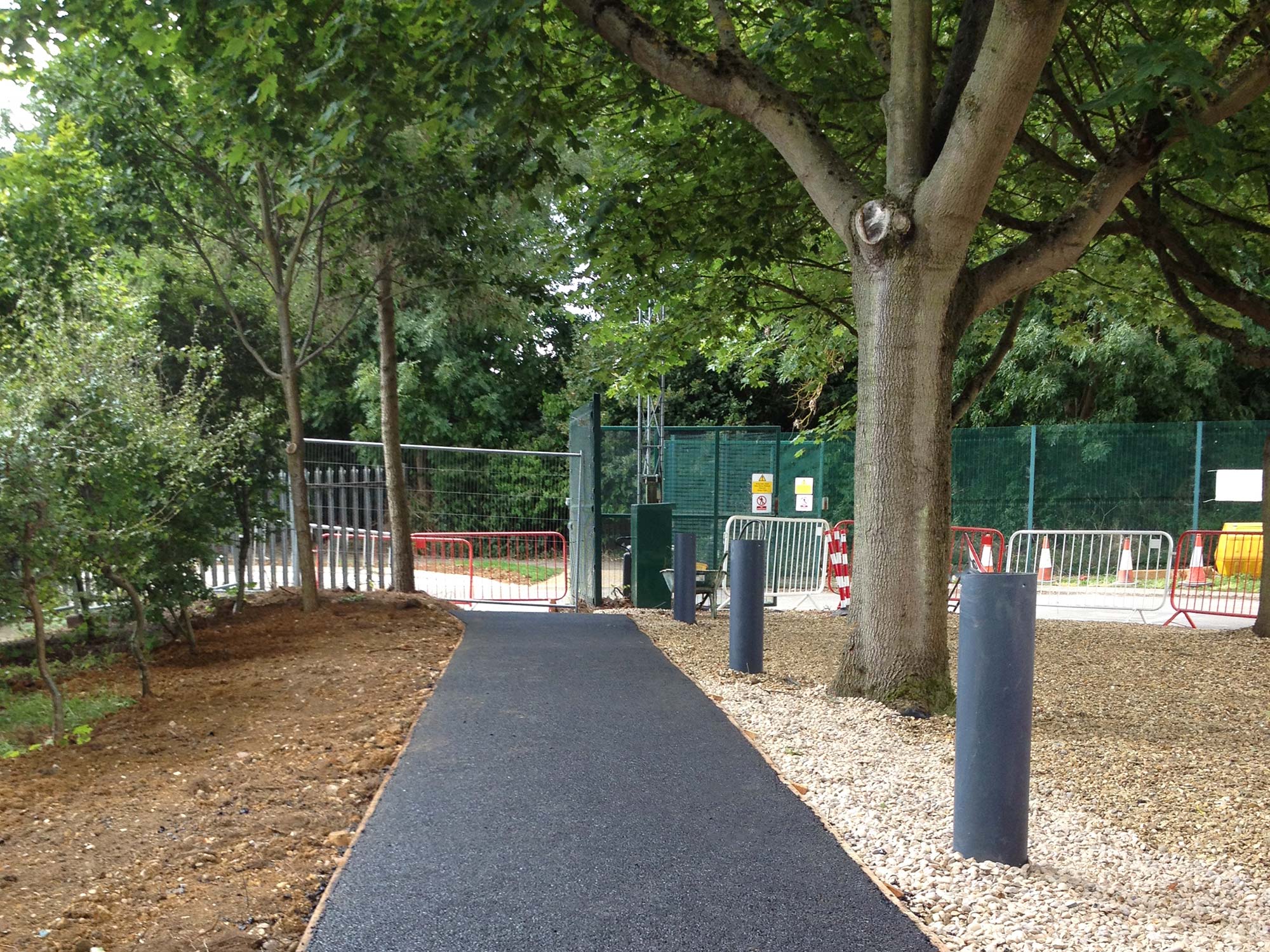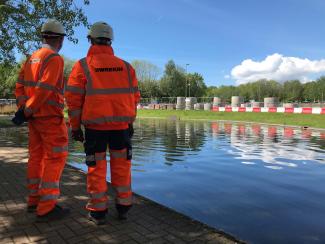 A supportive team
We have developed a strong reputation in the civil engineering sector thanks to our skilled teams wealth of experience. We offer the best technical expertise with exceptional customer support. Our team works with asset owners, developers, main contractors, ground workers and local authorities throughout a construction scheme's lifecycle, including:
Initial project support
Listening and working with customers to fully understand their requirements. We provide pre-tender and tender support to lend a competitive edge.
Product specification
Our technical experts and value engineering service means that you have access to the best advice and support.
Design schemes
Our talented team provides full design services, with the added bonus of supporting documentation and drawings.
Advice and site meetings
We understand the value of regular site meetings, helping to improve communication, giving installation advice and ensuring each project is completed successfully, right down to the project review

Success stories
Retaining rural beauty with Bellway Homes
The Holmwood Park development in Dorset was created by Bellway Homes on a site surrounded by large green spaces, including 1,000 acres of stunning parkland and forest, so it was essential that homes embraced their neighbouring rural landscape.
With this in mind, the local planning authority specified that ten large canopy trees should be planted in hard landscaped areas at the entrance to the site to assist in the greening of the site.
To achieve this, a system was needed to enable the trees to grow and reach maturity without compromising the structural integrity of the hard-paved areas.