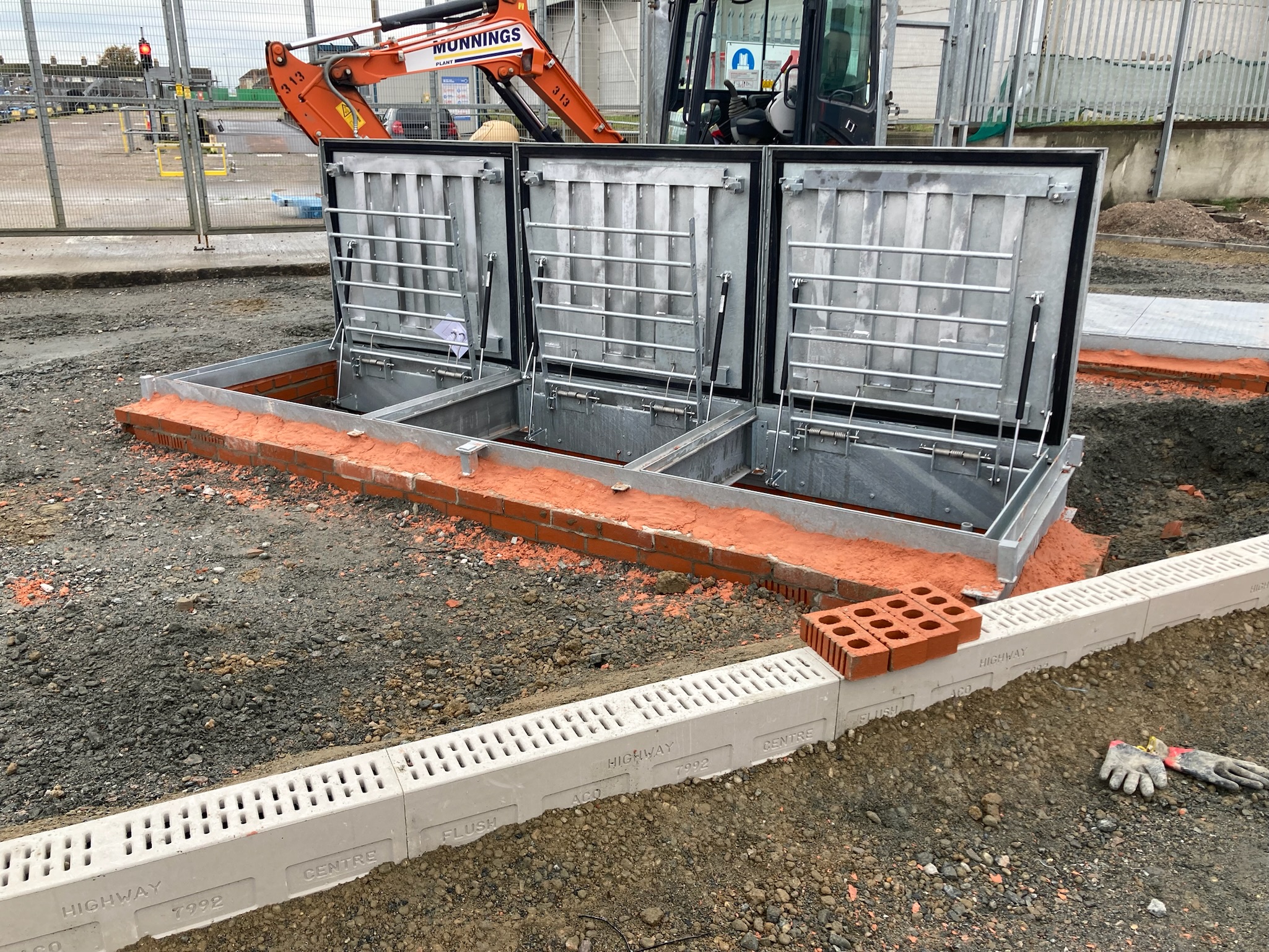 Steel installation service launched to streamline acquisition process
We're happy to announce the launch of our new bespoke steel installation service for tier one contractors. Forming an end-to-end solution that includes design and manufacture for an easier product acquisition process.
The service enables site managers to discuss project requirements with an expert from the newly formed Wrekin Steel Project Installation Team. The team will schedule an initial site visit before the design and creation stage, to allow for early identification and first-time specification success of the right steel solutions prior to arranging the installation date. This will reduce the likelihood of miscommunication and an incorrect specification.
Offering a robust and comprehensive range of bespoke steel solutions, the Wrekin team can deliver access covers, walkways, platforms, staircases, ladders, handrails or head wall grilles to overcome any potentially project halting delays.
Richard Lovatt, fabrication and installation manager at Wrekin, said: "We understand that our clients' time is precious, so by being able to turn to us for a complete solution that includes bespoke and early steels specification, as well as installation support, saves time and provides peace of mind. Often, the use of intermediaries can lead to details being lost or misinterpreted during traditional procurement, so our new service is the answer to unnecessary delays or errors on our bespoke steel solutions.
"With a free site visit to determine what's needed and where, we can discuss the exact specification needed with site managers to keep their project moving forward."
The new service has been tried and tested on the Great Yarmouth Third River Crossing – one of Norfolk's most significant infrastructure projects in recent years. Having begun construction in 2021, the extensive upgrade to Norfolk's road network will link the two sides of the river and make use of a five-exit roundabout to take on the bulk of the city's heavy traffic congestion.
Wrekin supplied two bespoke steel access covers following an initial site visit and continued dialogue to achieve the final specification.
Chris Feeney, design co-ordinator at BAM Farrans Joint Venture, said: "The nature and scale of the Third River Crossing project meant that any setbacks were costly. Having an expert on the ground assessing our existing failed covers felt assuring – with the solution we were set to receive being determined as fast and accurately as possible.
"The covers provided by Wrekin perfectly meet our desired specification. It's a great new service Wrekin is offering and they're set to make life easier for others like they did for me."
Steel installation service