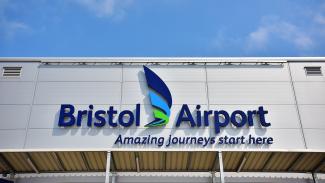 Bristol Airport, Silverzone Car Park
South West Airports Limited
With both an increase in passenger numbers and volume of flights there was a need for the operators of Bristol Airport to undertake a range of improvements across the airport complex to cope with the growing demand.
The various improvements and enhancements were introduced incrementally, but one of the areas which needed addressing was the availability of car parking spaces. As part of this, the 'Silverzone' car park was redeveloped and extended so that it could provide long stay car parking for around 12,000 vehicles.
Ground conditions at the site meant that to achieve the required bearing capacity cost effectively, a soil reinforcement solution was required.
By engaging in discussions with the contractor and consultant, Wrekin were able to provide the necessary technical advice to value-engineer the scheme design and provide a cost effective alternative in place of the originally specified composite geogrid product.
Using Wrekin's E'GRID 2020 biaxial geogrid, and the mechanical interlock it develops, with the MoT Type 3 granular subbase, the overall depth of fill was able to be reduced. This provided savings on several levels – the amount of excavation required, the quantity of aggregate required, and the number of associated vehicle movements to import / export material to and from the site.
Prior to installing the E'GRID 2020, a layer of Wrekin's MultiTrack 1000 geotextile was installed as a separation and filtration layer between the in-situ sub grade and the imported MOT Type 3 granular infill.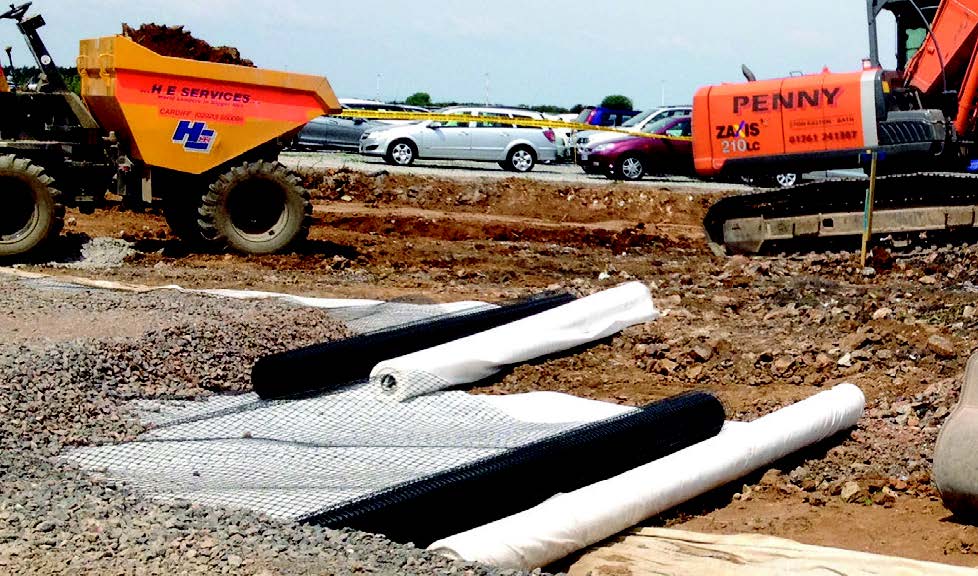 Above the soil reinforced layer, a second layer of MultiTrack 1000 was then installed as a second separation and filtration layer between this and the finished pavement construction.
To aid drainage for the car park, a combination of materials was used. Asphalt for the lanes between the parking bays, and permeable plastic tiles for the bays which were then infilled using a fine grained granular infill.
Wrekin E'GRID is a premium quality 'punched and drawn' polypropylene biaxial grid that has been specifically developed to provide engineers with a cost effective solution. It is proven to give comparable reinforced soil performance to other market leading products where the superior optimised performance and associated longevity is required.